Paralegal jobs in Maine show solid promise for future prospects. According to the U.S. Bureau of Labor Statistics, employment forecasts are due to increase by 10 percent between now and 2029. While that figure is a national estimate, it is directly pertinent for Maine, too.
According to the Maine Department of Labor, Center for Workforce Research and Information, Maine paralegal jobs are in high demand. Maine's state law sets specific definitions for who may qualify as a paralegal, or "nonlawyer assistant" and subsequent prohibitions against how that job title can be used. Technically, it is possible to qualify as a paralegal through work experience and training. However, general consensus and professional preference lean toward individuals with a formalized degree. Those that have obtained a two-year degree from a state-accredited program have better odds to land lucrative positions.
Featured Programs
Currently, there are only two accredited paralegal programs offered by institutions in Maine, but Maine's paralegals can still choose from the many online paralegal programs offered throughout the US.
1. University of Maine at Augusta

The University of Maine at Augusta offers paralegal and legal studies programs for students who are interested in a career in the legal field. Students who simply want a conventional paralegal career can choose the Paralegal Studies Certificate, an 18-credit sequence to be added to a 60-credit associate's degree. The certificate covers courses such as Legal Research and Materials, Principals of Litigation, and Professional Responsibilities. More ambitious students may choose the 3+3 program, a collaboration with the University of Maine Law School. Students earn a bachelor's in Legal Studies in just 3 years, then fast-track into the JD program at the UMLS.
The University of Maine at Augusta is a regional, public institution and part of the University of Maine System. Offering associate's and bachelor's degrees, UMA is dedicated to meeting the needs of Maine's working people, especially through its growing slate of online programs.
School Finder
Programs: Paralegal Studies Certificate, 3+3 Bachelor's and JD
2. Husson University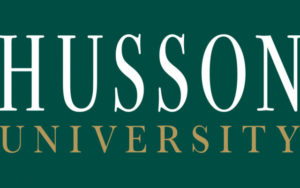 Husson University offers a BS in Paralegal Studies, a full 120-credit bachelor's degree rooted in liberal arts and professional courses. Coursework includes extensive instruction not only in the fundamentals of the legal profession, such as Business Law, Civil Litigation, and Torts, but also in ethics and professional behavior. Students in Husson's Paralegal Studies program have access to internships that can have a valuable impact on their career.
Husson University is the only private university in the greater Bangor, ME area, making it central to education in the region. Originally a business school, Husson has expanded to healthcare, pharmacy, and communications. Its reputation and influence are steadily growing, especially as Husson expands into online learning.
Program: BS in Paralegal Studies 
Why is Having a Paralegal Degree Important?
Formal education usually has a tactical advantage over sole working experience. Maine's professional rules of conduct for paralegals is aligned with the American Bar Association's standards for licensed and practicing attorneys. As paralegals work closely with attorneys, it makes sense that those in the paralegal profession are up to the same standards and possess a solid understanding of legal knowledge.
For example, paralegal jobs in Portland Maine, one of the state's most populous regions, can range from working for small businesses to the federal government. Whether the position is based in the private or public sector, many employers will prefer candidates with some form of collegiate credential, particularly if the position is government based.
The law is a field that is always evolving. Societal and technological changes are constantly shifting, opening up new avenues and interpretations of the legal field. Therefore, the need for law-based professionals will also increase and evolve, including a continued demand for qualified paralegals.
How Much Can I Make As a Paralegal in Maine?
Based on a report from the state's Department of Labor, paralegal salaries in Maine qualify as a high-wage. Entry-level wages average $19.34 per hour, with median wages coming in at about $23.94 per hour. For more experienced paralegals, earning figures are probably higher. Keep in mind that earning potential may also vary based on whether the position is in the public or private sector of law, as well as what area of law the paralegal position is based. The average salary for a paralegal in Maine is contingent upon the particular position a paralegal professional obtains.
While Maine's legal state statutes dictate how it calculates and adjusts the cost of living for residents and businesses, affordable living varies for each person. While some estimates suggest Maine's cost of living is on the higher end, high-earning jobs, such as paralegal positions, could comfortably tip the scales of affordability.
What If I Want to Change Careers and Become a Paralegal?
It is not unusual for individuals that have already obtained degrees in other fields to seek post-degree paralegal opportunities. Many go back to school and earn two-year degrees or certificates to become qualified paralegals. Many accredited paralegal programs are specifically certified and endorsed by the ABA. In fact, with such programs, the educational and testing criteria are set by the ABA.
Learners that have already earned certificates or degrees may have a certain amount of credits and coursework that can expedite a paralegal program. This could also mean that a paralegal degree cost less to earn, particularly when previously earned credit will transfer to a paralegal program in Maine.
What Can I Do With a Paralegal Degree in Maine?
Paralegal degrees are multifaceted and afford a great deal of versatility to paralegal professionals. Many paralegals work in physical offices for dedicated employers. Some paralegals may also telecommute and perform their duties from a home office or offsite workspace. There are also factions of paralegals that are self-employed, working for specific clients on a rolling or direct basis.
As legal professionals, paralegals have a broader room of how to complete their professional duties. In fact, it is sometimes preferable for certain employers, as well as paralegal professionals, to have legal assistance at an offsite location. This can lower operational costs for law offices and increase working freedoms for paralegals. On the flip side, working in a set office environment may be preferable for some paralegal professionals. Having a dedicated workspace may allow for greater productivity and job satisfaction, depending on the individual.
Paralegals work in almost any field because most require legal consultation and assistance. Where there is a need for legal advice and oversight, there is more than likely a need for a paralegal professional. The bottom line is that there are endless possibilities for what having a paralegal degree in Maine can provide. What a person decides to do with it is up to them. However, it is almost certainly a degree worth earning.
Related Rankings:
Top Online Bachelor's in Paralegal Degree Programs
Top 25 Most Affordable Online Paralegal Associate's Degree Programs
Top 25 Best Value Online Paralegal Certificates
Top 12 Paralegal Degree Specialties
School Finder