Whether you want to get your feet into a legal career or make a career change, you can't go wrong with getting a paralegal certification or degree. According to the Bureau of Labor Statistics, the job outlook for paralegals and legal assistants is exceptionally good. By their estimations, the need for paralegals and the paralegal job market will grow by 12% over the next ten years. The BLS rates this as faster than average. But when you start looking into a paralegal career, there's a wide range of options, and those options go up with a bachelor's in paralegal studies.
The title of paralegal does not indicate just one type of job or career. Paralegals tend to specialize, and when it comes to the law, that includes an incredible amount of potential paralegal specializations. Laws fall under categories, and those categories have subcategories, and there is a level beyond that as well. Paralegal specializations can also exist in very niche bodies of law. For every category of law, there are different procedures, processes, and paperwork concerns. In some cases, depending on the area, a paralegal may have to obtain certain licenses or certifications to work in some industries or with certain groups. Usually, this is not a hard process and only helps increase the value of the paralegal in the end.
Featured Programs
1. Bankruptcy Paralegal
2. Corporate Paralegal
3. Criminal Law Paralegal
4. Divorce Paralegal
5. Employment Paralegal
6. Estate Planning and Probate Paralegal
7. Family Law Paralegal
8. Government Paralegal
9. Immigrant Paralegal
10. Intellectual Property Paralegal
11. Litigation Paralegal
12. Real Estate Paralegal
1. Bankruptcy Paralegal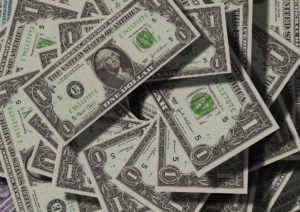 A bankruptcy paralegal refers to a legal professional that works solely in cases that include bankruptcies. This is one of the growing paralegal career options in larger cities, taking off across the country. They are essential to the completion of the bankruptcy petitions filed by clients. For those who desire to take on the legal industry and file their bankruptcy, they often seek out the help of a bankruptcy paralegal for guidance and proper completion of the required paperwork.
Those who are pursuing a career as a bankruptcy paralegal, they have the option to choose from either an Associate's degree or a Bachelor degree in Paralegal studies. In addition to obtaining this specialization, they need to obtain working experience for a law firm that specializes or offers representation for those experiencing bankruptcy. According to Payscale, the average salary of a bankruptcy paralegal is around $48,000.
School Finder
2. Corporate Paralegal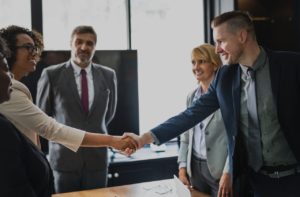 A corporate paralegal is one of the many types of paralegal jobs and it refers to a legal professional employed by a corporation to assist their legal counsel with the various case litigations that they may require. In most cases, the daily tasks of these corporate paralegals are to file and prepare a variety of legal contracts for legal counsel that meets the legal criteria. They can also be utilized for training and compliance awareness for the corporation in the place of legal counsel.
Most corporate paralegals are educated at either the Associate or Bachelor level with a degree in either Paralegal studies or legal studies. In addition to this formal education, these paralegals are expected to generate a level of management and leadership as they add to their experience. Oftentimes, these positions lead to a senior role with the legal counsel, and they are looking for experience in addition to education. According to Payscale, corporate paralegals average a salary of $65,000.
3. Criminal Law Paralegal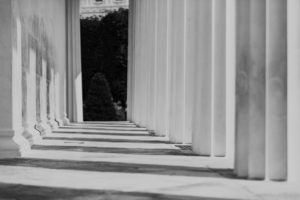 The criminal law paralegal is one of the types of jobs for paralegals that is available across the nation. These paralegals work closely with attorneys who specialize in criminal law and works diligently to adhere to the Sixth Amendment of the Constitution. This job is not designed for any standard paralegal, as they work closely with individuals who have often committed the crimes in which they are charged, requiring a significantly strong personality.
Like most paralegal career options, education is central to the foundation, and criminal law paralegals are able to take advantage of either an Associate or Bachelor degree. In order to be successful as a criminal law paralegal, however, these paralegals must have experience working exclusively with criminal law and be tolerable of the different crime details that they will be exposed to during the day. According to ZipRecruiter, criminal law paralegals enjoy an average salary of $47,000.
4. Divorce Paralegal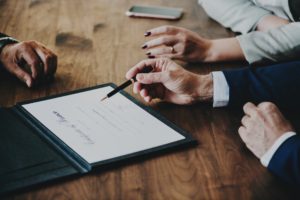 A Divorce Paralegal is one of the few types of family law paralegals who work closely with the divorcing party over the course of the separation. At the time two parties come forward to conclude a marriage, a divorce paralegal is responsible for working with the attorney to determine that the proper support and division of property happens appropriately. These paralegals ensure that all assets between the two parties are properly recorded in order to negotiate assets properly.
While obtaining the paralegal certification only recommends an Associate degree, these divorce paralegals build their specialties on their skill set and further education that focuses specifically on family law. Having a thorough understanding of family dynamics in addition to asset identification requires skills of investigation and research that these individuals require. According to Indeed.com, family law and divorce paralegals have an average salary of $55,000, which is on the higher end of the different family law paralegals.
5. Employment Paralegal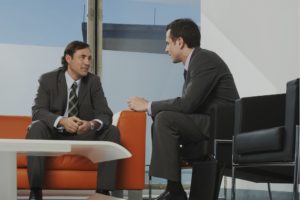 An employment paralegal is one of the types of jobs for paralegals that is often found as a third party contractor between an employee and an employer. These legal professionals evaluate each case presented and determine if the incident in question violates any discrimination laws. They are also responsible for ensuring that these laws are upheld in a company, and take on an investigation when they receive anonymous complaints. Lawyers who work with employment discrimination find their employment paralegals to be invaluable with the in-depth research and investigation that is required.
In addition to receiving a paralegal certification, the employment paralegal often furthers their background into the human resources field to gain an employer perspective and have a solid foundation of the various discrimination laws at both the state and federal level. Many of these paralegals continue their education into their Masters as a way to focus their skills and gather this specialty that is highly desired across the nation. The average salary for an employment paralegal is $80,000 according to Ziprecruiter.
6. Estate Planning and Probate Paralegal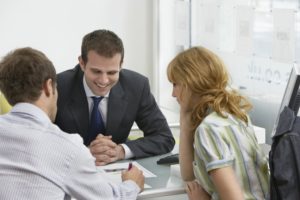 The estate planning and probate paralegal are some of the hardest working types of paralegal jobs available in the legal field. Their duties consist of a variety of paper duties, including audits and reviewing assets. However, they are also the face of the law firm for many families during an emotional time, which requires them to have a personality that fits their clientele. They work with estate owners to determine how they will leave their estate and be ready to properly disperse in the event of passing by the owner.
Like most paralegal career options, the estate planning and probate paralegal should have a minimum of an Associate's degree in legal studies and also specialized experience working with a real estate attorney. Having advanced computer and communication skills are also essential as this specialty requires more hands-on than others. According to Ziprecruiter, the average salary for an estate planning and probate paralegal is $50,000.
7. Family Law Paralegal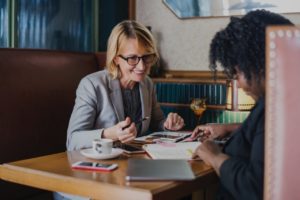 The family law paralegal works closely with an attorney to discuss legal matters between family members that include things like divorce, child custody, social services, and adoption among others. Because each case may be different, the duties of this paralegal may differ from day to day, requiring them to not only prepare the different legal documentation but also be ready to assist and attend frequent court sessions based upon the content of the case.
Like most types of jobs for paralegals, there is both an education and experience component of this career. While education is not required for this specialty, the experience in family law certainly is. Many of these paralegals have a background working with an agency such as the Department of Social Services or any other position with the family court system. The salary average for a family law paralegal is $55,000 according to Indeed.com.
8. Government Paralegal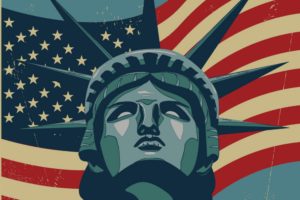 For the paralegals who are looking to take on the state and federal agencies as employers, they are known as a government paralegal. They work closely with government legal counsel to assist with any cases or process legal documentation that may be necessary with clients. Their job can vary daily, from working closely with an attorney in a client meeting to discuss compliance or spend more time in the office processing contracts and other legal documentation.
This position is very similar to the corporate paralegal, so education is an essential part of the government paralegal. Many of these individuals have a minimum of a Bachelor degree in addition to their paralegal certification. Their programs must be ABA-approved before obtaining employment with a government agency. They require oral and written communication skills, as they will frequently interact with government officials and the public. The average salary for a federal government paralegal is $77,000.
9. Immigration Paralegal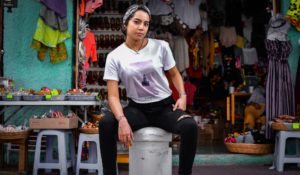 Like the government paralegal, the immigration paralegal works with state and federal agencies across the nation. One of the types of paralegal jobs available, this immigration paralegal works closely with immigrants registering or employed with that particular agency. They have gained a specialization over time by having a thorough understanding of immigration laws and successfully aiding immigrants who are looking for citizenship in this country. These duties include translation, obtaining documents internationally, research, maintaining public access files for citizens and the general public.
The education necessary for the immigration paralegal extends beyond basic legal studies. These individuals must be fluent in a foreign language to be successful and must gain solid certification based upon their knowledge and understanding of the citizenship process. Most of these individuals have a Bachelor degree in addition to their paralegal certification. The average salary for an immigration paralegal is $44,000.
10. Intellectual Property Paralegal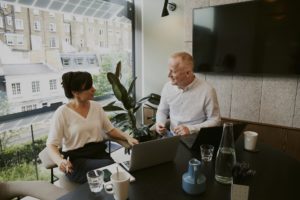 An intellectual property paralegal refers to an individual that works with developers and creators to ensure that their ideas and trademarks are their own without others taking the idea and stealing it for a profit. These intellectual property paralegals is one of the paralegal career options that allow immense interaction with clients and the careful development of the binding contracts that keep clients and their trademarks safe. These paralegals can be employed both privately and with public organizations in an attempt to ensure the integrity and property of the client.
These paralegals are required to have an additional mastery of skills such as math, logic, and science as a way to understand the forms and contracts that they are working with daily. Also, these paralegals have a background in marketing, as they work with their clients to get their products or services off of the ground and become successful. The average salary for an intellectual property paralegal is $77,000.
11. Litigation Paralegal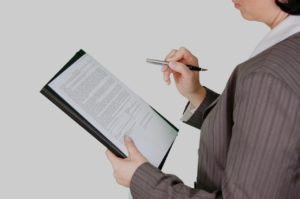 Litigation paralegals work closely with attorneys who spend their time in the trial, defending or prosecuting. They are required to know the inner workings of the court system and perform most standard office duties as assistants to their attorneys. They are responsible for the litigation filing at their firm and step in for depositions when they are required to do so. All paperwork and documentation that come through these firms always come from the litigation paralegal first.
It is essential that a litigation paralegal possess adequate organizational skills. One of the biggest parts of this position is the maintenance of litigation files, that can be reproduced and delivered efficiently when asked. Also, this position requires intensive communication between departments and maintaining both written and typed communication, making oral and written communication critical. The average salary for a litigation paralegal is $55,000.
12. Real Estate Paralegal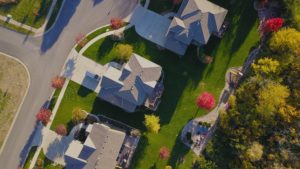 A real estate paralegal refers to the legal counsel that is used often by realtors and private law firms that represent buyers and sellers of larges properties. While the sales and purchases can be residential, many of these properties refer to commercial properties that change company hands periodically. The duties included in this position is derived from contract preparation, rental and lease contracts, negotiation contracts, financial transaction audits, and being the line of communication between the two parties.
While a real estate paralegal only needs a paralegal certification, a background in real estate and the different laws is highly recommended by law firms who work primarily in this sect of the legal industry. Most of these real estate paralegals have gained experience for their specialty by gaining their own personal real estate license, which gives them access to the different regulations and laws at the state and federal level. The average salary for a real estate paralegal according to Payscale is $51,000.
How is the Job Market for Paralegals?
When looking at the paralegal market, however, it is important to take note of where the growth is happening. Recruiter lists the states experiencing growth in the paralegal job market the fastest. The states of Montana and Utah show the fastest growth, while Rhode Island shows the slowest.
The site also gives some insight into unfilled paralegal positions. For example, Alaska and Vermont desperately need paralegals. Overall, the paralegal job market looks vibrant for those who would choose the paralegal or legal assistant profession.
Can a Paralegal Work for Themselves?
There are many paralegal career paths. Paralegals can and do work for themselves. While many paralegals work as an adjunct to a lawyer or other legal entity, they can also work independently with some caveats. Many of the duties of a paralegal involve paperwork, disseminating legal information, and drafting documents.
In many cases, people do not need a lawyer or attorney to do these things, so they can bring their questions or paperwork to an independent paralegal who can help them. Paralegals can also work as contractors for whatever business or service that needs their skills.
So, what can a paralegal do without an attorney?
The main caveat of working independently is a paralegal has to do with the question of what can a paralegal do without an attorney. While a paralegal can perform some legal duties, they cannot, by law, do what lawyers do.
For example, a paralegal cannot give counsel or legal advice. A paralegal can answer questions and give fact-based general answers to them. Only lawyers can practice law. A paralegal cannot show up in court on behalf of clients.
What are the Most In-Demand Specializations for Paralegals?
Nevertheless, there are some paralegal specialties in demand. These high demand specialties tend to correspond to laws that have to do with whatever is important to people in a particular area at any given time. For example, some paralegal specialties in demand include:
Contract law
Corporate law
Healthcare law
Intellectual Property (IP) law
Real estate law
Generally, whatever industry dominates an area, it will need paralegals with that industry's legal specialization. This creates numerous opportunities for paralegals. Paralegals can often move from one specialty to another after taking a class, continuing education, earning a certificate, or simply by working within a niche that exists within their broader specialization.
Where Can Paralegals Work?
Generally, paralegals will work for lawyers, law offices, and firms. Lawyers tend to need paralegals the most, especially the more successful ones or the firms with a high volume of clients. When working with lawyers and attorneys, the paralegal's duties will consist mostly of case management.
Paralegals will also do a lot of the legwork for the lawyer, such as gathering information and speaking to people on the lawyer's behalf. However, a need for paralegals exists in any industry or sector that routinely deals with legal matters. Technically, the includes just about everything.
Paralegals work in courts, government facilities, banks, financial districts, at healthcare facilities, and various other places. These public and private sector industries also need someone capable who can do some of the legal legwork, administration, and management.
Are There Nonprofit Paralegal Jobs?
Different paralegal specialties can lead to different types of paralegal jobs. Even nonprofit paralegal jobs are out there. In fact, the nonprofit paralegal jobs hold a lot of importance because nonprofits must deal with a lot of legal paperwork and decisions that do not always require a lawyer but do require someone familiar with laws regarding nonprofits.
Paralegals can often find work as administrative assistants and consultants. This is especially true for people who find their way to paralegal work through a Legal Studies degree. The degree opens more doors in both the paralegal field and outside of it.
Paralegals with an entrepreneurial spirit can start a business of their own and work for themselves. Paralegals can also freelance and hire their services out. With a growing need for paralegals, an excellent job outlook, and a lot of flexibility, paralegals can find work just about anywhere they choose to go in the country.
Related Rankings:
Top 25 Best Value Online Paralegal Certificates
Top Online Bachelor's in Paralegal Degree Programs
Top 25 Best Online Master's in Legal Studies
School Finder