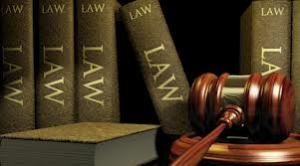 A paralegal is a professional who's attained enough schooling and job experience to work for a supervising attorney or law firm. Because a paralegal doesn't have the full credentials of a lawyer, though, the supervising attorney is ultimately accountable for the paralegal's work.
Paralegal specialists provide assistance to lawyers and do many of the same jobs that lawyers do. Researching cases for lawyers as well as introducing clients and submitting drafts could all be part of a paralegal's job.
Featured Programs
Paralegals typically work at law firms or government agencies and aid other legal professionals in tasks like drafting motions and providing a summary of a legal precedent for other lawyers or clients.
What Are The Definition and Duties of a Paralegal?
Definition
According to the National Federation of Paralegal Associations, a paralegal is someone qualified through relevant law experience and education to fulfill substantive legal tasks normally performed by a lawyer.
Duties
In essence, lawyers call upon paralegals to help them do everything from providing synopses of legal precedents to draft motions.
School Finder
The amount and type of legal work that a paralegal takes on ultimately boils down to the law firm's or supervising attorney's needs and preferences.
Some paralegals are given more responsibilities and autonomy while others are closely supervised and given a set of discrete assignments.
What Are Some Specializations of a Paralegal?
Paralegals can specialize in certain sectors of law. For instance, one paralegal might be primarily steeped in corporate law while another paralegal would do work in criminal law or competition law.
Paralegals are sometimes referred to as legal assistants, and paralegals can work in a plethora of settings. That said, most paralegals work with law firms, but many paralegals are employed by legal departments of various companies or with government agencies.
Getting an online paralegal degree can put young professionals one step closer to becoming well-paid paralegals at a prestigious law firm. Online courses in paralegal studies draw on law disciplines like civil litigation and bankruptcy law to provide paralegal specialists with professional skills that they can immediately put to use upon graduation.
What Are The Job Prospects for Paralegals?
Job Growth
The Bureau of Labor Statistics (BLS) anticipates heavy growth for paralegals over the next decade. Specifically, the BLS predicts over 16 percent growth and over 40,000 new job openings for paralegals in the next ten years.
Taking the steps to become a paralegal isn't that difficult. Moreover, the job prospects for paralegals are much better than employment growth for lawyers – employment for lawyers is only expected to grow by ten percent over the same period.
Salary
Paralegals make good money; according to recent statistics from the Bureau of Labor Statistics, paralegals make, on average, more than $45,000 annually with the 90th percentile of paralegal salaries exceeding $75,000 per year.
Training
Although there aren't the same rigid requirements to become a paralegal as there are to become a lawyer, many paralegals have majored in paralegal studies and achieved an associate degree at a community college.
Some paralegals originally found themselves working in a law firm after getting their bachelor's degree and deciding to enroll in an intensive paralegal training program. These programs provide certification and internships and often result indirect employment by a law firm.
The paralegal training program at Career College of California, for example, offers experience in thriving areas of law – business law and family law, among other legal subfields – and experience with drafting, interacting with members of the court, and rules governing a client's legal confidentiality.
Check out Career California's Program
Training programs are often kept short and extremely practical. Training usually involves courses in litigation, contracts, and legal writing.
Do Paralegals Need Certification For Employment?
Training and certification to become a legal assistant are extremely worthwhile considering the employment outlook for the field over the next decade.
It's typical for many paralegal certification programs to lead directly to employment following an externship.
A paralegal training program is a great way to get your foot in the door with a law firm or government agency. If you're passionate about law and want to capitalize on the promising employment figures for the paralegal professional, then paralegal training might be something to investigate further.
How To Becoming a Paralegal?
Although the requirements for becoming a paralegal aren't as set or stringent as the requirements for becoming a lawyer, paralegals do much of the same work as lawyers and are respected in the courtroom and in the law profession at large.
A paralegal job is well-compensated and incredibly accessible for most candidates who've achieved an associate degree or who've gotten their online paralegal degree. Paralegals are a respected part of many law firms and government agencies around the country, and the job prospects are very favorable over the next decade.
Related Rankings:
Top Online Bachelor's in Paralegal Degree Programs
Top 25 Most Affordable Online Paralegal Associate's Degree Programs
Top 25 Best Value Online Paralegal Certificates
Top 12 Paralegal Degree Specialties
School Finder