The decision to become a paralegal is a choice that paves the way for more than one career opportunity. In fact, the type of work involved with this type of career makes it possible to function in a support capacity wherever an attorney is needed. For the right person, there are compelling reasons why this career can be fulfilling on more than one level.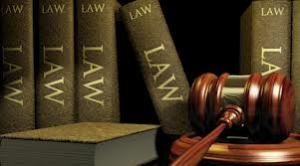 Featured Programs
A Portable Career
No matter where you live, there is always the need for paralegal services. From small towns to big cities, there are law firms, companies, and non-profit organizations that are in need of your services. For someone who likes the idea of being able to live just about anywhere, there is no doubt that this career is worth considering.
Choices for Working Environments
Many people think of a paralegal as being a professional who works in a law firm. This is certainly true, since lawyers rely heavily on others who are trained to research precedents, prepare documents, and in general support their efforts to ensure that clients get the best legal counsel possible. The thing to remember is that working at a legal firm is not the only option.
Insurance companies are one example of businesses that are likely to offer positions to fully trained paralegals. This is especially true for those who have a special interest in the laws that govern various types of insurance policies. In like manner, real estate firms also offer opportunities for those who are well versed in real estate law. Non-profit organizations often keep a paralegal on staff as a way of ensuring that the policies and procedures of the organization is in full compliance with local laws.
School Finder
Other options for paralegal careers involve working as part of the in-house legal team for a large corporation. Professionals who have an affinity for contract law will find this type of work to be especially rewarding. Those corporations can be involved in just about any industry, ranging from entertainment to textiles.
Your Own Business
For those who would rather work for themselves, there is no doubt that becoming a paralegal makes a lot of sense. With proper certification and credentials, it is possible to offer freelance services to a variety of clients. This approach works well in terms of targeting one-person law offices, small businesses, and others who may only need the services of a paralegal on an infrequent basis.
A fringe benefit of this approach is that you get to pick and choose which types of assignments are of interest. For example, if you prefer to focus on cases that involve a specific area of the law, you can promote yourself as being a specialist in that area. It won't take long to build a solid reputation and be in demand.
No Two Days are the Same
Unlike many other types of paths, paralegal careers offer the benefit of something different every day. There is no coming in each morning and having to do the same old thing in the same way. Each new day brings the opportunity to research a different topic, work on a different kind of document, or spend some time gathering data relevant to a different case. For people who thrive on the ability to vary tasks and encounter different information from day to day, there is really no better career choice.
Preparation for Law School
While you may be perfectly happy working as a paralegal for the rest of your working life, it is not unheard of for professionals in this line of work to decide to enter law school and become attorneys in their own right. There is no doubt that the decision to become a paralegal today does help lay the groundwork for that type of career change in the future. Thanks to the fact that the work of a paralegal is so deeply immersed in rules of law, legal precedents, and complying with jurisdictional requirements in terms of preparing documents, it will be all the easier to jump right in with the classes at law school and have a little bit of an edge.
Keep in mind that deciding to become a paralegal is not something that is done on the spur of the moment. Take the time to assess your skills and determine if you have the passion and drive to master all the tasks associated with this kind of work. If you have those basic skills, the proper training will help develop them and have you well on the way to a career that you will be proud to pursue every day.
Related:
Back to Can You Believe it's Legal?
Top 12 Paralegal Degree Specializations
Top 25 Best Value Online Paralegal Certificates
Top Online Bachelor's in Paralegal Degree Programs
Top 25 Best Online Master's in Legal Studies
School Finder