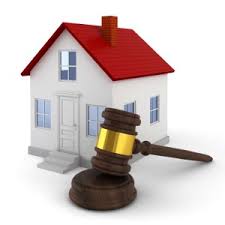 Paralegals are often mistaken for lawyers because of their extensive knowledge of legal transactions and verbiage.
Real estate paralegals have the same extensive knowledge of the legal ins and outs of real estate transactions. Learn everything there is to know about real estate paralegals, including educational requirements and career options.
Featured Programs
What is a Real Estate Paralegal?
A real estate paralegal is a trained professional who works alongside an attorney and/or real estate agent and assists in real estate transactions. Whether it's in a courtroom or at a real estate meeting, real estate paralegals often take the place of an attorney but at a lower cost.
Duties of a Real Estate Paralegal
Real estate paralegals work alongside lawyers and real estate agents and generally participate in all real estate transactions. These transactions may include purchases, sales, short sales, foreclosures, and leases. Their duties may include drafting and filing lease agreements and contracts as well as preparing closing documentation and addendums. They also prepare letters of intent and title insurance information.
Although some states may require lawyers to do all the legal transactions, many others utilize real estate paralegals for all real estate transactions unless they are large commercial transactions or those that are problematic. Real estate paralegals must also have knowledge of taxes and title insurance and be prepared to conduct research, complete legal descriptions of property and explain real estate codes to clients
School Finder
What Are The Educational Requirements For Real Estate Paralegals?
There are a few different paths towards becoming a real estate paralegal. However, the first step involves becoming a paralegal in general, which usually requires completing a formal training program that's approved by the American Bar Association. Although some employers may offer entry-level positions and train the individual, this is not the norm. The U.S. Bureau of Labor Statistics (BLS) indicates that the most common path is earning an associate degree in paralegal studies, although paralegal studies can also be part of bachelor degree programs. The two-year associate degree program can be found at many community colleges and technical schools.
Applicants who already have a bachelor's degree in another field may complete a paralegal certificate program. Most paralegal programs include classroom coursework and an internship. The courses in a real estate paralegal program will provide students with an understanding of the law as well as laws that pertain specifically to real estate. Course topics may include civil litigation, real estate, contracts, corporations, and intellectual properties. The internship allows the student the opportunity to work in a legal office and obtain hands-on training and real experience. In the case of a real estate paralegal, the candidate may wish to complete an internship with a real estate agency or both.
Real estate paralegals may also find it beneficial to have a real estate license. This can often be accomplished by completing complete some real estate classes or earning an associate degree in real estate. Another alternative is completing a paralegal program with a concentration in real estate. Although there are many colleges that offer this option, here is an example so you can see what one might entail. These are some of the courses an aspiring real estate paralegal might take in such a program.
Here is another example of a paralegal program with an emphasis on real estate. In this particle program, the student would complete specific courses for the paralegal portion but must complete real estate law, contract law and probate law courses for the real estate portion of the program. Some schools may offer students the opportunity to earn an online paralegal degree. However, U.S. News & World Report states that the ABA does not currently approve any paralegal studies bachelor degree programs that are 100% online.
The two educational programs listed above are just a couple of the many that may be available to students. The National Center for Education Statistics can be helpful in helping students find programs in their area. A list of the many ABA-approved paralegal programs can also be found on their website.
In addition to meeting educational requirements, real estate paralegals should also possess good communication skills. Many real estate transactions require communication and keeping a level head if sellers or buyers disagree or become emotional. Real estate paralegals must also have a high level of integrity due to the level of confidentiality involved in both real estate and legal transactions.
What Type Of Certification Do Real Estate Paralegals Need?
Certification is not required to become a real estate paralegal or to be hired as one, but certification can be beneficial when trying to find a real estate paralegal job. Certification can be obtained by meeting educational requirements and passing a certification exam. Agencies that offer paralegal certification include the American Alliance of Paralegals, Inc., NALS – The Association for Legal Professionals and the National Federation of Paralegal Associations, Inc.
What Are Some Career Opportunities for Real Estate Paralegals
The BLS reports that paralegals and legal assistants can expect an employment growth of seventeen percent between 2012 and 2022. This faster-than-average growth comes from the high use of paralegals as an attempt to keep down legal expenses and provide better service to clients. Real estate paralegals also allow real estate agents to see more clients and provide faster service in showing, selling, and purchasing homes and other real estate. The BLS predicts more than 46,000 job openings for paralegals from 2012-2022. U.S. News & World Report ranks paralegals among the top 100 jobs for 2015.
What Is The Average Salary for Real Estate Paralegals?
Wages for paralegals, in general, vary by many factors, and the same can be said for real estate paralegals. According to a May 2013 BLS report, paralegals earned salaries that ranged from just under $30, 000 to more than $76,000, although the average annual wage across the nation was $47,570. PayScale.com reports that the average wage for real estate paralegals was $46,768 as of February 2015.
Factors that can affect earning potential include geographic location, place of employment, years of experience, and level of training. Obtaining multiple certifications may also be looked upon favorably by potential employers as will have a real estate license. California, which had 29,720 paralegals employed as of May 2013, was the state with the highest number of these professionals. The states with the highest wages, according to the BLS, were the District of Columbia, California, Alaska, New Jersey and Oregon.
Related Rankings:
Top Online Bachelor's in Paralegal Degree Programs
Top 25 Most Affordable Online Paralegal Associate's Degree Programs
Top 25 Best Value Online Paralegal Certificates
Top 12 Paralegal Degree Specialties
School Finder