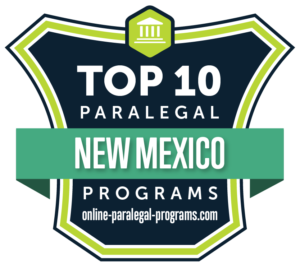 The opportunity for growth as a paralegal in New Mexico is incredibly strong. Paralegals can find work in many different areas outside of the traditional law office. They can find employment in large corporations working with the company's legal team or even in the city, state, or federal judicial branch of the government. Working in any capacity within the legal field offers an exceptional opportunity for growth and career advancement.
Individuals who choose to enroll in one of the many paralegal schools in New Mexico can look forward to applying what they learn in a variety of ways. Earning a degree or becoming certified are good ways to get a foot in the door if you are looking forward to getting into a paralegal position.
Featured Programs
Methodology: Ranking the Best Paralegal Programs in New Mexico
For working adults who want a new career or traditional-aged students who want to get a start in the legal field, Online Paralegal Programs has researched accredited, trustworthy institutions offering paralegal degrees and certificates in New Mexico. Programs are ranked according to their cost, salary potential, and student satisfaction.
1. Eastern New Mexico University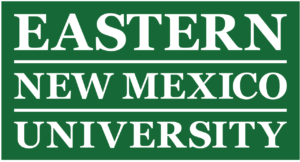 Eastern New Mexico University offers a paralegal certificate. It's one of the best paralegal programs in New Mexico. Paralegal careers are growing rapidly and the certificate can be earned in a number of formats. This allows students to work around their schedules. You can complete the course online or via a text-only option. Successful graduates receive a professional certificate that can use for entry-level paralegal jobs or as the basis of further legal education. The online format makes it possible for students in remote areas to earn their degrees while working or caring for their families.
A public university, in Eastern New Mexico is in Portales, New Mexico. This small institution has 2,488 students attending undergraduate classes. With a 60% acceptance rate, entry to the program is competitive. Popular majors include business, speech-language, and pathology. Students complete the course on their own time and according to their own schedule.
School Finder
Programs: Certificate
2. University of New Mexico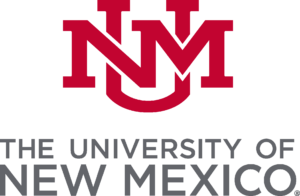 One of the fastest paralegal programs in New Mexico, the online paralegal certificate program at the University of New Mexico (Albuquerque) is a 96-hour course. It gives students a broad overview of the law, legal research, and paralegal skills. Students learn out civil procedure and litigation, evidence, interviewing, ethics, discovery, and legal research, and writing. This accelerated course provides the skills needed for entry-level to mid-level paralegal positions.
The University of New Mexico is located in Albuquerque. The public university, founded in 1889, offers undergraduate and master's degrees as well as doctoral and professional degrees and certificates. The main campus sits on 600 acres and there are several branch campuses for those attending traditional courses. With an acceptance rate of 70%, UNM is somewhat competitive. However, entry into the paralegal program is based on far more lenient criteria.
Programs: Certificate
3. Navajo Technical University

Navajo Technical University's paralegal program includes an AAS or a legal assistant certificate. Students learn office skills and train to perform the duties of legal assistants. Graduates seek jobs within the Navajo tribe, state and federal governments, or with private attorneys. This cross-discipline program combines courses from information technology and administrative office programs.
Navajo Tech is a public technical school in Crownpoint, New Mexico. The small undergraduate institute has 863 students. The schools accept all applicants and other popular majors include Business Support Services, Nursing, and Early Childhood Education. Courses include applied technical writing and computer skills that immediately boost employability, making it one of the most practical paralegal programs in New Mexico.
Programs: AAS, Certificate
4. New Mexico State University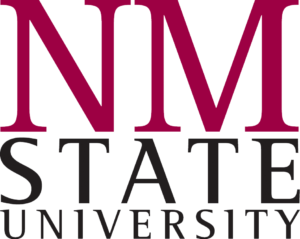 New Mexico State University offers an AAS in paralegal studies. The 61-credit program gives students a chance to earn an Associate of Applied Science for Paralegal Studies. Students can also complete a 29-credit Legal Assistant Certificate. With the Legal Assistant Certificate, students master basic legal office skills. The certificate program also prepares students for their Associate of Applied Science degree at the university.
New Mexico is a mid-size public university in the El Paso Area. With an enrollment of over 9,000 undergraduate students, it offers access to many degree programs, including Business and Nursing. Two out of three applicants receive acceptance letters. With 99% of students receiving financial aid, this may be one of the most affordable paralegal programs in New Mexico.
Programs: AAS
5. New Mexico State University-Alamogordo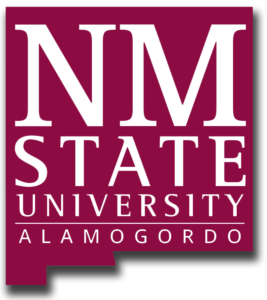 One of the most accessible paralegal programs in New Mexico, New Mexico State University-Alamogordo's AAS and certificate in paralegal studies gives learners a background in various legal areas. How-to courses teach students the skills used in law offices. Classes include the ethical responsibilities of a professional paralegal. Graduates can take the exam for national certification via the National Association of Legal Assistants. Successfully completing the two-day exam earns students the credentials for a Certified Legal Assistant (CLA).
As a public university, New Mexico State – Alamogordo is a small school that admits every student who applies. Approximately 400 undergraduate students attend classes in various majors. The New Mexico State – Alamogordo offers other majors besides paralegal studies, including Business and Health Service Preparatory Studies. NMS – Alamogordo offers an AAS in Paralegal Studies and a Certificate for Legal Assistants.
Programs: AAS, Certificate
6. Clovis Community College

Clovis Community College has an AAS and certificate in paralegal studies. It ranks among the most convenient paralegal programs in New Mexico. Students receive instruction and training across a broad spectrum of law. Learners can explore the entire scope of legal services before choosing a specialization. Classes can be completed 100% online. Topics include litigation; legal writing, terms and research; and criminal law, among other concepts.
Clovis Community College works closely with Eastern New Mexico University to produce students with access to education. It is a two-year community college. CCC fosters creative, critical thinking and provides education based on ideals such as integrity, accountability, and generosity. The school supports students and builds them up for success with degrees, certificates, and transfer programs. 100% of applicants are accepted and the school doesn't require SAT or GRE scores.
Programs: AAS, Certificate
7. Dona Ana Community College (NMSU)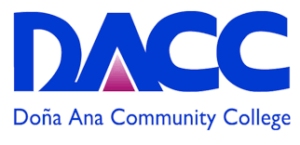 One of the paralegal programs in New Mexico is available at Dona Ana Community College (NMSU). The AAS in paralegal studies teaches students to prepare contracts under the supervision of an attorney. Graduates work in governmental agencies and for law firms and perform substantive legal work. They work under an attorney who has final responsibility for the work. Students learn the ethical responsibilities of those in the paralegal profession and how to avoid unauthorized law practice. Technology is an important part of the job, especially for law research.
Doña Ana Community College has several campuses in Doña Ana County. Established in 1973, it offers several majors and it also doesn't require SAT or ACT scores. Approximately 96% of students receive financial aid, making an education here highly affordable. Dona Ana accepts 100% of applicants, giving access to a wide range of students.
Programs: AAS
8. Santa Fe Community College

Santa Fe Community College has Paralegal AAS, AA and Certificate programs. Like many paralegal programs in New Mexico, the acceptance rate is 100%. SFCC paves the way for a career in law. Students take intro to American law, legal research and writing, and related courses. During a 16-week internship, participants gain experience with law firms in Santa Fe. Graduates work in government offices, corporations, law firms and similar settings. Students who complete the program gain knowledge of procedural law as wells as how the legal system works. Becoming a paralegal means providing more economical assistance, which may reduce the overall cost of law representation for clients.
Santa Fe Community is open to the public. This small institution has 1,050 undergraduate students. To give everyone who applies an opportunity to receive an education, 100% of applicants are admitted. Other popular majors include Nursing Assistant, EMT Paramedic and Community Health Services. The 16-week internship is unique to this program and gives students a chance to get hands-on experience in the field.
Programs: AAS, AA, Certificate
9. San Juan College

For students who want to earn their AAS in Paralegal, San Juan College has one of the most accessible paralegal programs in New Mexico. Paralegals are legal assistants hired by lawyers to perform routine tasks related to running a law office. Duties include investigating facts, researching law, interviewing witnesses and preparing legal documents. As a paralegal, graduates prepare and manage case files. Paralegals often check and file documents with the courts. This growing field offers a lucrative salary in New Mexico, and this program is a recognized Navajo Nation Bar Association Advocacy Training Program.
San Juan is a small school with around 2,400 undergraduate students. Based in Farmington, New Mexico, the public institution accepts 100% of applicants. Popular majors include Automotive Mechanics, Veterinary Technician and Assistant, and Liberal Arts and Humanities. Nearly 9 out of 10 students receive financial aid, making it possible for more people who want a degree to earn one.
Programs: AAS
10. Central New Mexico Community College
Another one of the top paralegal programs in New Mexico is at Central New Mexico Community College (Albuquerque) which offers an AS, AAS and certificate in paralegal students. Central New Mexico's Paralegal Studies options prepare graduates for jobs in law-related fields. Paralegals perform legal tasks under the instructions of a licensed attorney. Responsibilities of the job include interviewing clients and witnesses, data analysis, investigation, research, draft legal documents, litigation support and case management. The CNM Paralegal Studies program gives students access to the training needed to support attorneys and other legal professionals. Graduates understand the functions and roles across various legal areas. Paralegal candidates learn invaluable communication skills in interpersonal and written formats.
Central New Mexico has over 6,000 undergraduate students. Central New Mexico takes all applicants who apply. Popular majors include Emergency Medical Technician and Business. With a 100% acceptance rate, the college gives everyone who applies a chance to further their education.
Programs: AAS, AS, or Certificate
Why Should I Become a Paralegal in New Mexico?
A New Mexico paralegal graduate who goes on to earn their certification will increase their earning potential and also be able to apply for higher ranking jobs within a law office. Individuals who have many years of hands-on training can return to school and complete a certification program and receive credit for all of the knowledge they have gained. This eliminates the need to return to enroll in a degree program and adds value to all of the years they have already put into their career. Once a paralegal has become established and they have a secure foundation to build from, they can apply for high-level positions that may involve more responsibility and higher pay.
What Is the Job Market for Paralegals in New Mexico?
Graduates who are looking for paralegal jobs in New Mexico can find work in many different areas. Both the public and private sectors hire graduates who have earned degrees in Paralegal Studies. A graduate or certified paralegal can work in a variety of roles based on their skills and experience. This includes various types of management, especially in human resources or another legal capacity. The skills they learn as a paralegal make them highly efficient in terms of organization and problem-solving abilities. A paralegal degree or certification allows the graduate the opportunity to work in the legal field and beyond applying their skills and talents in whatever way they can be best utilized.
Paralegal jobs in Albuquerque New Mexico are increasing. While work is easier to find in the larger cities, smaller cities also have openings in both the public and private sectors. Many law offices and legal professionals are offering work-from-home options as well. The opportunity for growth for paralegals in New Mexico is only limited to their willingness to continue to learn and move forward. Even in smaller towns, the ability to work in the paralegal field holds promise for a brighter future for anyone who is dedicated to building a successful career. For certified paralegals in the larger cities, finding the job of your dreams is as simple as putting in an application. The job market for paralegals in New Mexico may, at times, be slower than normal but in most cases, those who choose to put in the effort will be able to find a job they can be happy with.
How Much Do Paralegals Make in New Mexico?
The paralegal field is highly specialized and it takes time to be considered a trained professional if you only rely on work experience. Those who enroll in a Bachelor's or Master's in Paralegal Studies degree program can expect to enter the workforce and earn a modest wage, simply based on their degree or certification. An entry-level paralegal in New Mexico can expect to earn approximately $35,000 or a little less, depending on their location and whether they have hands-on experience or an actual degree/certification. Keeping a certification current and in good standing by completing the required continuing education courses will also boost the paralegal's earning power. Paralegals who always strive to go above and beyond in the performance of their duties will be the first to be rewarded when it comes to promotions and opportunities for advancement into management positions.
Graduates with a Bachelors or Master's degree in Paralegal Studies or someone who is properly certified and has many years of experience can expect to earn the highest wages. The high-end earning range for the paralegal field is between $60,000 and $66,000 per year. The earning potential may be even higher for applicants who have experience with management and are able to work in a variety of different roles within the office. It's essential to remember that paralegals in New Mexico are in demand, especially if they have skills that can be utilized in other capacities. A paralegal who also has the necessary training to efficiently run an office may earn a higher wage than if they just worked as a paralegal. This is a situation in which hands-on experience can be truly valuable.
Related Rankings:
Top Online Bachelor's in Paralegal Degree Programs
Top 25 Most Affordable Online Paralegal Associate's Degree Programs
Top 25 Best Value Online Paralegal Certificates
Top 12 Paralegal Degree Specialties
School Finder