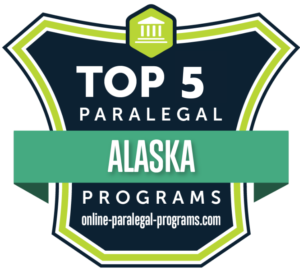 As in most states, a certificate or degree is not necessary to work as a paralegal in Alaska. So why bother? Because paralegal programs in Alaska provide a lot of benefits that would-be paralegal can't provide for themselves. Paralegal certification in Alaska is not required by state law, but getting a certificate for paralegal studies at a minimum will help improve your employability. Law offices may not want to train employees to perform the duties of a paralegal and prefer candidates for the role to have basic knowledge of the role at a minimum.
A paralegal school can provide also career advice that helps you find employment upon graduation along with internships that can also lead to hiring upon completion or graduation. It's an opportunity to build upon your research skills, something that is a requirement for all paralegals. Paralegal certification from Alaska schools is sufficient for gaining employment with an organization that hires paralegals and helps start a career working in the field of law.
Featured Programs
Methodology: Ranking the Best Paralegal Programs in Alaska
To rank the best paralegal programs in Alaska, Online Paralegal Programs editors found accredited paralegal certificates and degrees in The Last Frontier, both on-campus and online. From there, programs were ranked according to the level of education provides salary potential and student satisfaction.
1. University of Alaska Anchorage

The paralegal studies associate degree program at the University of Alaska Anchorage is a wide-ranging program that offers students the opportunity to get a hands-on paralegal education. Students are offered the opportunity to take on duties such as depose a witness in a mock case, preparing court pleadings and requests as part of the legal process and get to learn from teachers with real-life experience. The paralegal program is approved by the American Bar Association. (ABA) and is considered one of the best Alaska paralegal programs on offer.
The University of Alaska Anchorage is the largest post-secondary educational institution in the state of Alaska. The school is made up of multiple campuses that are located in and around Anchorage. It's a public research facility that features education in the arts and sciences, business and public policy, community and technical college, engineering, and health. Students can earn everything from certificates to graduates degrees when attending the University of Alaska Anchorage.
School Finder
Program: AAS or Certificate
Format: Campus
2. University of Alaska Fairbanks

University of Alaska Fairbanks offers an associate of applied sciences in paralegal studies (AAS). The two-year program is approved by the ABA and graduates are qualified to work as a paralegal as supervised by a lawyer. Coursework includes family law, criminal law, employment, legal research and writing, torts and more. Students are offered a comprehensive education that prepares them to work in any type of law office upon graduation.
University of Alaska Fairbanks was founded in 1917 and is a Land, Sea and Space Grant institution. The school offers educational programs that are focused on climate, natural resources, biology and the study of the native population of the northern latitudes. The main campus is located in Fairbanks and satellite campuses are found in the area around the city. A total of 146 degrees and 32 certificates are offered in 111 disciplines.
Program: AAS
Format: Campus
3. Alaska Pacific University

Alaska Pacific University's liberal studies BA in pre-law teaches students how to become paralegals and also prepares them to become law school applicants if they so desire. The ABA-approved program features small class sizes which enable students to work closely with educators and faculty mentors. While this program isn't strictly one of the Alaska paralegal programs, it does prepare students for a career in the legal field.
Alaska Pacific University is a small institution located near the University of Alaska Anchorage. The school was originally founded as the Alaska Methodist University and focuses on offering degrees in science and liberal arts. In recent years, the Alaska Native Tribal Health Health Consortium entered into a partnership with the school to help create programs that focus on helping Alaska Natives.
Program: Liberal Studies BA – Pre-Law
Format: Campus
4. Greenways Academy of Alaska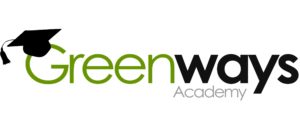 The paralegal course at Greenways Academy of Alaska teaches students the skills they need to become paralegals and begin their careers. As part of the education, students are given a litigation file that they have to prepare and finish as if they were handing it to a lawyer. Coursework includes learning how to conduct legal interviews, draft legal documents, learn the basics of the U.S. legal system and prepare for taking the Certified Paralegal certification exam offered by the National Association of Legal Assistants.
Greenways Academy of Alaska is partnered with ed2go in order to provide education online only. The school is located in Anchorage, AK, but does not have a physical campus for students to attend. All coursework is done through an online portal and guided by qualified instructors who have real-life work experience in their field. Students learn at their own pace, but have full access to the instructor throughout the course.
Program: Certificate
Format: Online
5. Ilisagvik College

The office management program at Ilisagvik College prepares students to become effective office managers who are proficient in using the latest in office software and maintaining order in the workspace. The program does not teach paralegal studies; however, law offices hire office managers who are capable of keeping an office organized and making sure paralegals are performing their work and sticking to deadlines. The office management program shows students how to perform these duties in any type of office along with offering advancement opportunities as skills are learned.
Ilisagvik College is a public and tribal community college located in Barrow, AK. The school is sanctioned by the Inupiat Community of the Arctic Slope government and focuses on teaching indigenous students in tribal culture and practical skills to help them succeed in their lives. The school makes Inupiat values an integral part of the educational experience in order to help students maintain traditional values and integrate them into modern life.
Program: Office Management
Format: Campus
Will a Certification Help My Career as a Paralegal?
A paralegal is not confined to working in law offices only. Corporations, real estate-related businesses, public defender offices, and even governments hire paralegals. There are plenty of job opportunities for someone with a paralegal certificate, and having a certificate opens up career paths that don't rely on working in a law firm for the entirety of one's career. Primarily non-legal employers hire paralegals due to the fact that a paralegal does a lot of the same type of work as an attorney. Employers in need of employees with legal training will often hire a paralegal over an attorney.
While paralegal is not allowed to practice law on their own, they are capable of taking depositions, interviewing clients, recording information, creating legal documents for court purposes, and maintaining case files from opening to closing. Businesses hire paralegals for these skills and expertise in order to save money on legal fees while ensuring compliance with the law. Does that mean a paralegal won't earn a lot of money in these roles? Not at all. What it means is businesses are willing to provide reasonable compensation for a paralegal to maintain legal compliance along with collecting, keeping, and maintaining information in an unimpeachable manner.
Is there a Demand for Paralegals in Alaska?
In May 2019, the U.S. Bureau of Labor Statistics reported a total of 580 people employed as paralegals in Alaska. This is an increase of 30 people employed in the field since 2017. The amount of people employed as a paralegal seems small, but reflects the overall population of Alaska as a whole. The amount of available legal jobs in Alaska tends to stay steady and finding paralegal jobs in Alaska isn't difficult. Most legal jobs in Alaska are found in larger metropolitan areas where the demand for legal services is higher as a general rule.
Someone looking for paralegal jobs in Fairbanks, AK, is going to have a deeper job pool than someone who is job seeking in more remote areas. However, someone who wants to work in Alaska paralegal services and serve communities in need may want to look at government paralegal jobs for stability and security as well as fulfilling a desire. The Alaskan government regularly hires paralegals to work in various parts of the state which gives the opportunity for someone to work in rural areas while serving the population.
Another aspect to consider when looking at paralegal jobs in Alaska is remote employment. More businesses and law firms are moving to work at home. COVID-19 began the initial push to work remotely and has shown many businesses that it's possible to work remotely without affecting the quality of work or the ability to meet deadlines. Remote contract work is also a possibility for paralegals who aren't interested in traditional employment and want the challenge that comes with working independently. A paralegal who works as a contractor does have the additional challenge of finding work on an ongoing basis, but it also gives a level of working independence that is hard to gain otherwise.
How Much Do Paralegals Make in Alaska?
The average wage for a paralegal salary Alaska is $59,140. This is above the average salary of $51,740 a year as published by the BLS. The reason why the average paralegal salary in Alaska is higher may be due to the fact there is a smaller pool of qualified paralegals, cost of living, or both. Someone who focuses on improving their career by earning an associate's degree and/or getting an education in specialized areas of the law can improve their earning potential. Experienced paralegals can do much of the same work as a lawyer does, focus on working in a particular area of law, and help clients with basic legal paperwork prior to having it reviewed by a lawyer. The more experience or specialty knowledge a paralegal earns, the more salary they can command.
Consider consulting with paralegal associations in the state of Alaska to learn more about the average salary for paralegals. An association can help you learn more about the type of work that's commonly performed by a paralegal, which industry hires paralegals in large numbers, and where to look for jobs that align with your career goals.
Related Rankings:
Top 25 Best Value Online Paralegal Certificates
Top 25 Most Affordable Online Paralegal Associate's Degree Programs
Top Online Bachelor's in Paralegal Degree Programs
School Finder