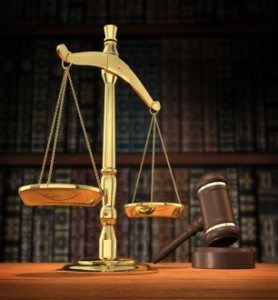 Paralegals help lawyers and other legal professionals conduct research and organize all facts and information for a particular case. Paralegals are needed for the administrative duties that lawyers do not have the time to invest. Therefore, paralegals are essential to progressing the legal process. To become a paralegal, a student must receive an education where they can handle the processing, critical thinking, and research responsibilities of being a paralegal.
Featured Programs
Type of Education
According to the U.S. Bureau of Labor Statistics (BLS), paralegal programs can be found at community colleges or 4-year colleges. Community colleges will have associate's degree programs and a majority of paralegals may take this academic route. However, 4-year colleges do offer bachelors and even master's degree programs in paralegal work. What all these degree programs share is how they train a person for paralegal work. Students will be taking classes where legal research methods are taught, basic computer work and legal database entry are given, and how to read and understand legal language. Some certificate programs in paralegal work are also available and are sometimes provided by the community or 4-year colleges. However, these degrees are geared toward students who already hold degrees in other subjects. Online degree options are also available for any of these academic routes. Many associate's programs can be done online or have a distance-education option. An online degree can help many students balance their professional work, perhaps at an entry-level position at a law firm, while earning a paralegal degree.
Length of Education
If one invests in an associate's degree in paralegal work, the typical program should last about two years or 4 semesters. The students who do take a bachelor's program in paralegal work will need to be in school for four years or 8 semesters. Much of the bachelor's degree program will also be devoted to general education requirements. The master's programs in paralegal work will be about two years or 4 semesters, similar to an associate's degree. A certificate program should only last a few months or up to one semester.
Other Requirements
Many law firms may want their paralegal applicants to have some office experience after college. In particular, any administrative work at a law office in addition to having a paralegal degree might be an attractive quality to many job applicants. An understanding of education in a particular sub-field of the law might be helpful as well. The BLS gives the example of a person who has a background in health administration or nursing and a paralegal degree might be attractive for lawyers who deal with personal injury. This would mean, however, more schooling or holding dual degrees. Certification by national or state paralegal organizations is also available, however, certification is voluntary nationally. The certification in paralegal work or a sub-field in law could be a positive variable to hold on to a job application, however. Certification is usually given if the person passes an examination.
School Finder
Related Rankings:
Best Paralegal Programs in Alaska
Top 12 Paralegal Degree Specialties
Top Online Bachelor's in Paralegal Degree Programs
Top 25 Most Affordable Online Paralegal Associate's Degree Programs
Top 25 Best Value Online Paralegal Certificates
School Finder