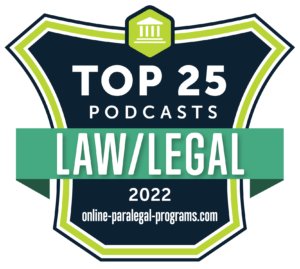 Are you interested in learning what the best paralegal podcast are and the Top Podcasts Paralegals will Binge? Podcasts do a lot of heavy lifting. They entertain, inform, make people laugh, introduce new things, and give people a way to keep their minds off long car rides and tedious chores. The best part is that when it comes to podcasts, there's something for everyone. If you have a specific interest, there's probably a podcast that covers it, and that includes podcasts for paralegals. For those who want a paralegal podcast, it's not hard to find podcasts of interest.
With so many options, though, what makes the best podcasts exceptional? Well, the most important thing about a podcast is whether you enjoy listening to it. Other than that, the best legal podcasts keep listeners engaged while helping them learn about the law. That's exactly why podcasts can be so valuable to paralegals. Paralegals are no strangers to research, after all. They dig through files, previous court cases, and other resources to help attorneys get the job done. Many paralegals have a passion for learning and staying up to date.
That said, most paralegal resources are visual. If you prefer learning with an audio format, you can find what you need from the best law podcasts. The top legal podcasts cover everything from current events to advice on running a law firm. Good legal podcasts can engage lawyers, paralegals, and people who just want to know more about the law.
Below are some of the top legal podcasts. They feature different viewpoints, topics, and sometimes advice. Take a look at these podcasts to find your next listening experience.
1. Bloomberg Law

Bloomberg Law is a legal research platform that focuses on a range of legal tools. These tools can benefit anyone in the legal profession, from attorneys to the paralegals who help them with their work. The podcast also analyzes legal stories from around the world. This podcast is one of the many tools that lawyers and paralegals can use to stay up to date on today's most pressing legal issues, which is vital for professionals who want to stay informed. The podcast focuses on current events, including major lawsuits, Supreme Court news, and human rights cases. The podcast is released almost daily, so there's lots of content to learn from. June Grasso hosts the podcast and speaks to experts like law professors, lawyers, and more.
2. Citizen's Guide to the Supreme Court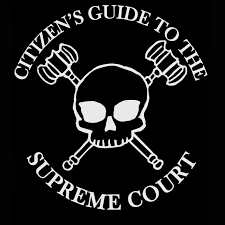 The Citizen's Guide to the Supreme Court is hosted by "two attorneys who hate being attorneys." As one might imagine, this description produces some interesting and often entertaining results. The two hosts use this podcast to talk about current Supreme Court cases. The podcast takes a look at the good, bad, and interesting parts of the United States legal system, which is extremely valuable for those who want to learn. It's a great source for attorneys, paralegals, and everyone else who may have an interest in the law. This podcast takes a laid-back, humorous tone, and it doesn't shy away from profanity. It's geared both for those who understand the legal system and those who are learning about it for the first time.
3. Court Appointed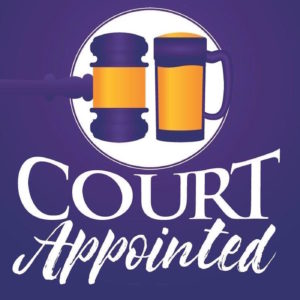 "I'm your cohost Mike Meadows. I'm a lawyer and a dude."
"And I'm your other cohost Tommy Smirl. And I am just a dude."
So begins the Court Appoint podcast, which is hosted by a lawyer and his non-lawyer brother-in-law. The podcast provides both education and entertainment, blending the two into a deeply engaging listening experience. It's fully accessible to lawyers and to people who, like Tommy, are not lawyers. Whether a listener is an attorney or "just a dude," they can learn a lot from the podcast. It covers current legal issues and the cases that matter most to people today. Topics cover things like embezzlement, privacy rights, food laws, protests, and all kinds of other things that make an impact. It's available through the Audioboom network.
4. Court Junkie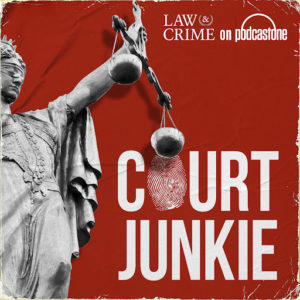 A lot of people enjoy true crime podcasts, but for paralegals and attorneys, these podcasts can be especially valuable and interesting. Court Junkie is a weekly true-crime podcast that appeals to everyone from paralegals to casual true crime fans. Host Jillian Jalali goes into both famous court cases and even some of the lesser-known ones. The podcast focuses primarily on the injustices of the legal system, and it leaves no stone unturned. Jillian does extensive and impressive research for each episode, and she's clearly passionate about that research. She reviews court documents, conducts interviews, and even attends trials. Court Junkie is a fascinating podcast that keeps listeners hooked, no matter how much or how little legal experience those listeners have.
5. Direct Appeal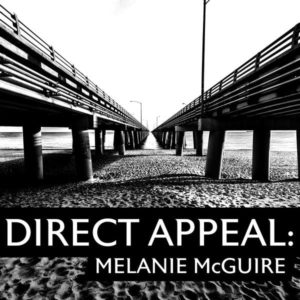 Direct Appeal is hosted by two criminal justice experts, and though it's no longer airing new episodes, all of its past episodes are readily available. Listeners can start from the beginning or pick out the episodes that look the most interesting. That said, those who start in the middle of the podcast may just get hooked enough to go back to the beginning. Direct Appeal covers the story of Melanie McGuire, who is serving a life sentence for her husband's murder. Melanie, however, insists that she did not commit the crime. The hosts explore the story, review evidence, go over theories, and conduct interviews. They've even interviewed Melanie herself. The podcast looks at the inner workings of the criminal justice system, proving an invaluable view to paralegals and others who may have an interest in justice.
6. Gen Why Lawyer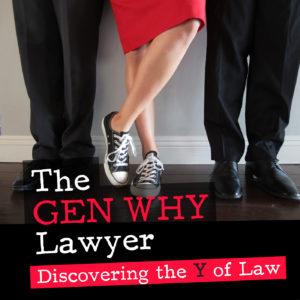 Some podcasts appeal specifically to millennials. Some appeal specifically to legal workers. This podcast does both. The Gen Why Lawyer podcast officially ended in 2019, but the episodes are still available for those who want to catch up. The podcast was designed to inspire millennial attorneys and provide valuable information. The hosts have conversations with guests about their lives and practices. They cover topics like work/life balance, how to create meaningful lives, legal technology, and more. The podcast takes an optimistic and joy-centered tone, which can be a breath of fresh air to those who are used to hearing about the negative parts of the legal field. Though the podcast was designed for lawyers, paralegals can learn a lot from it, too.
7. Happy Lawyer Project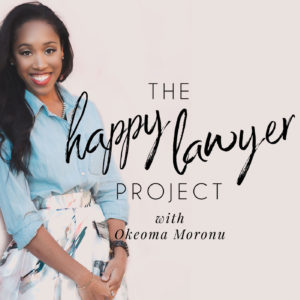 The legal profession can come with a lot of angst and anxiety, and those negative emotions can rub off on paralegals, too. In the Happy Lawyer Project, host Okeoma counteracts that negativity by interviewing — you guessed it — happy lawyers. Okeoma is a lawyer herself, and she wanted to know how happy and fulfilled lawyers became so happy and fulfilled. The podcast covers topics like honoring intuition and building a fulfilling life in the legal profession. Paralegals can use this advice just as much as attorneys can, so the podcast can be a valuable asset. Plus, it provides paralegals with a glimpse into the lawyer mindset. The Happy Lawyer Project can help listeners inject some positivity into their days, which is crucial for avoiding stress and burnout.
8. Lawyer 2 Lawyer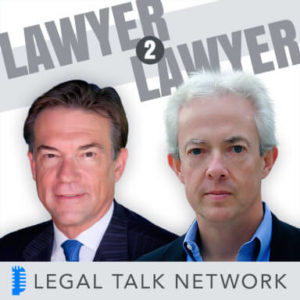 Some of the most important podcasts feature conversations between hosts and guests. These conversations can provide important viewpoints and help the listener consider new perspectives. Lawyer 2 Lawyer features these all-important conversations for a great listening experience. The Lawyer 2 Lawyer podcast covers the news from a legal lens. It looks at the legalities of contemporary events. Host Craig talks to guests for an inside look at various legal topics. The podcast has lots of potential benefits for paralegals. For one thing, it provides a great way to catch up on current events, which can benefit legal experts and non-experts alike. Also, it lets paralegals see things from a legal perspective, which can help them in their work from day to day.
9. Legal Toolkit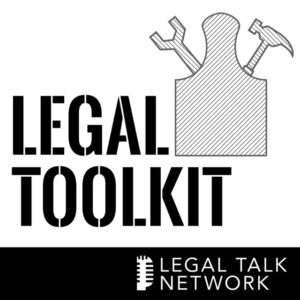 A lot of podcasts focus on the big picture when covering their topics. That's great, but sometimes what paralegals need is a little practicality. What about all the little things that make a law practice work? That's where the Legal Toolkit comes in for podcast listeners. The Legal Toolkit Podcast is "a comprehensive resource for professionals in law practice management." It includes tips, tricks, and resources for attorneys and those who work with them, such as paralegals. It provides advice on organization, marketing, financial management, and other important topics for running a law firm. It also discusses tools that one can use to keep a law office running smoothly. Legal Toolkit is highly informative and great for those who prefer an audio learning format. It also adds some humor into the mix.
10. Legal Wars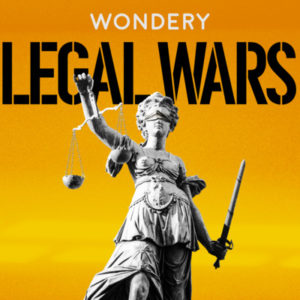 The Legal Wars podcast proves that learning can also be entertaining, especially with Hill Harper as a podcast host. Hill Harper is an actor with a law school degree, which puts him in the perfect spot to host a dramatized legal podcast that keeps listeners on their toes. With Legal Wars, Harper does exactly that. Harper, who is known from his roles in The Good Doctor and CSI: NY, dramatizes major court cases based on court transcripts and other primary sources. Harper combines the knowledge of a law school graduate with the convincing emotions of an actor, creating a listening experience that informs as it entertains. The podcast features eight seasons and 24 episodes, and it covers some of the most important trials in the United States while making listeners feel like they're in the courtroom.
11. More Perfect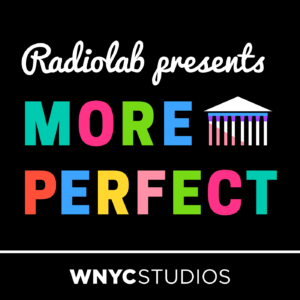 "We know these are very important [Supreme Court] decisions we should all pay attention to — but they often feel untouchable and even unknowable," says the description for the More Perfect podcast. Supreme Court decisions impact everyone in the US and can even have repercussions around the world, so virtually anyone can benefit from learning more about them. This podcast demystifies those decisions while providing an enjoyable listening experience. It also adds some humor to those cases, which makes it even better. For paralegals, the More Perfect Podcast provides an entertaining way to learn about the Supreme Court. And like everyone else, they can use this podcast to learn what these cases mean for them.
12. National Attorneys General Training and Research Institute/ The People's Lawyer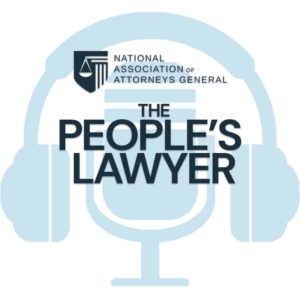 The People's Lawyer podcast provides an eye-opening look at how the legal profession works, which can be extremely valuable for paralegals and others who work closely with attorneys. This podcast comes from the National Association of Attorneys General. It looks at how state and territory attorneys protect the law and the United States Constitution. This bi-weekly podcast is packed with lawyer interviews and important information. Some interviews focus on specific state lawyers, while others focus on specific legal topics. In both cases, the podcast provides a fascinating look at the legal system all across the United States. It can provide a great educational experience for paralegals especially.
13. New Solo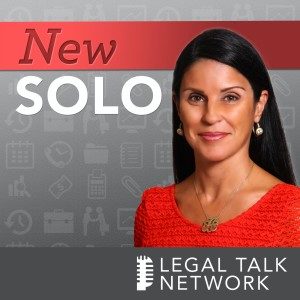 Not every attorney works for a large firm, and not every paralegal works for one of these settings, either. Sometimes, it's more valuable for attorneys and paralegals to learn about how solo careers work. That's exactly what New Solo helps them do. New Solo covers a wide range of legal topics, including how to move from an established law firm into a new solo practice. The host talks to attorneys, consultants, and others who play a part in the legal field. Guests come to the podcast with a diverse range of experiences. On top of interviews, the podcast also covers tools and resources for solo attorneys and small firms, so the process can feel a bit less like jumping without a net. Sometimes humorous and always informative, New Solo can be great for paralegals who would like to transition to law school someday.
14. Opening Arguments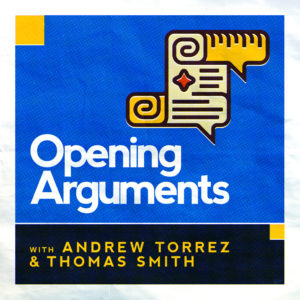 Current events impact everybody, but paralegals especially should have a way to stay up to date. Opening Arguments provides a valuable way to do exactly that. In the Opening Arguments Podcast, the hosts talk about today's legal issues and what those issues mean for regular people. The podcast is far from dry and boring, and the hosts are far from impartial. They don't shy away from voicing their own opinions, and they do it in a humorous, irreverent way. Opening Arguments is called "the legal podcast that helps you make sense of the news." It demystifies major legal stories for listeners at all levels of law knowledge. Paralegals, with their own unique legal perspective, may especially enjoy this podcast.
15. Oral Argument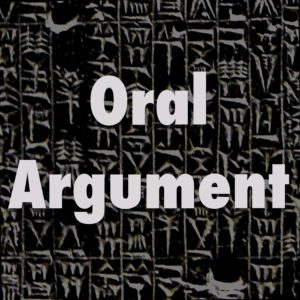 The Supreme Court is one of the most important institutions in the United States, so podcasts that provide Supreme Court education can be vital. Oral Argument is a great legal podcast for educational purposes. It focuses specifically on the Supreme Court, diving deeply into Supreme Court cases. Even better, listeners get to hear the actual arguments made in these cases, and they get to hear them word for word. As a result, this podcast provides a goldmine of information, especially for those whose work involves the legal system. Listeners include lawyers, paralegals, and people who just want to learn more about the legal system in the United States.
16. Paralegal Voice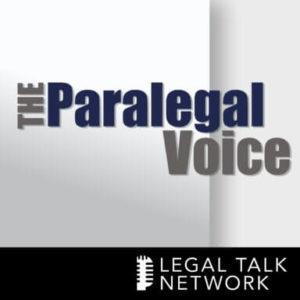 It's easy to find podcasts for lawyers and law students. These podcasts are valuable to paralegals too, but sometimes a paralegal needs information that's more specific to their own work and needs. Not many podcasts are specific to paralegals. This one is. Paralegal Voice includes interviews from actual paralegals who discuss the things they've learned in the field. The podcast provides advice and insight for paralegals and legal assistants. It also covers the recent trends and issues that matter most to paralegals. The hosts provide a look at the legal landscape from a paralegal point of view. Listeners can learn how to navigate the waters and live their best lives in the legal assistance business.
17. Rational Security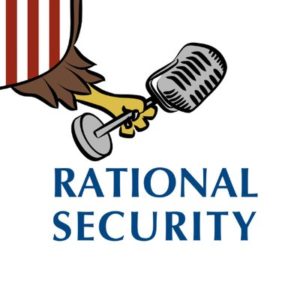 Rational Security is a roundtable discussion podcast with fast-moving conversations. Because this podcast features several voices instead of just one or two, listeners get to hear a lot of nuances and points of interest. The hosts discuss current events, legal issues, and more. This very informative podcasts features multiple viewpoints. It often includes humorous takes on different issues. As the podcast description says, "sometimes there's even scotch." The podcast is a good way to keep up with what's going on in the world. For paralegals especially, this podcast is valuable for its in-depth legal perspective and opportunities to learn.
18. Reasonable Doubt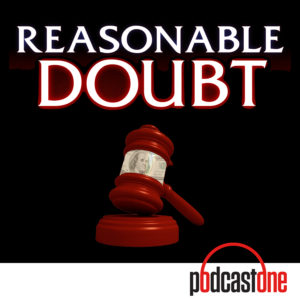 Reasonable Doubt is hosted by criminal defense attorney Mark Geragos and podcast expert Adam Carolla. The hosts talk about current legal cases and how the law impacts people today. Geragos also discusses his extensive previous legal experiences, so listeners get a close-up look at the legal system from a defense perspective. The podcast takes a conversational tone, and it's great for paralegals who want to get to know how different court cases work. Plus, the combination of current events and a legal viewpoint makes this podcast unique and interesting.
19. Serial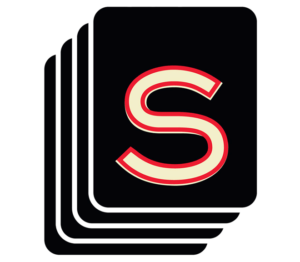 Serial has had a big impact on the podcast world. Virtually every podcast listener has heard of Serial, and for good reason. Serial is a long-running podcast that covers true crime cases. It's hosted by Sarah Koenig, who combines the listening experience of a podcast with the viewpoint of a documentary. The combination provides a fascinating listening experience for all kinds of listeners. It's a very popular podcast, and not just among people in the legal profession. Each season covers a different case or theme. Sarah takes a deep, investigative look at these cases, and she does it in a way that keeps listeners coming back for more.
20. Short Circuit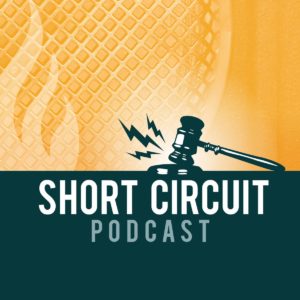 Short Circuit is a podcast that comes from the Institute for Justice, a libertarian public interest law firm. In addition to the podcast, the Institute has a newsletter and other resources that can benefit paralegals. In this podcast, experts provide commentary about noteworthy cases. Paralegals can enjoy the expert commentary. They can also benefit from the different perspectives on these court cases, which can help them take a closer look. In addition to the two hosts, the podcast includes guests who bring their own experiences and expertise to the table, so listeners can hear multiple viewpoints.
21. Stay Tuned with Preet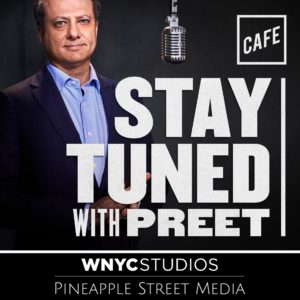 Preet Bharara, a former United States attorney, hosts Stay Tuned With Preet, a podcast that talks about "power, policy, and justice." All of these topics are invaluable to lawyers and paralegals, so this podcast brings a lot to the table for legal experts. Being a former lawyer, Preet brings an interesting perspective that's valuable for paralegals and others who may be interested in the legal profession. Preet talks to all kinds of different experts with various viewpoints. The podcast appeals to those who prefer a conversational tone with their listening experiences. It's also good for those who enjoy learning about current policy.
22. Sword and Scale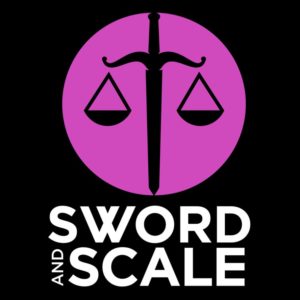 Like many other podcasts, Sword and Scale explores specific true crime cases. However, this podcast is unique because it takes a psychological approach to these cases. The podcast explores the minds of those who commit terrible crimes, asking what causes people to commit those crimes. The podcast can be especially interesting to paralegals and others who are interested in the law, although the podcast can be disturbing for some listeners. Anyone involved in the legal field can learn a lot from the psychological side of criminology. The podcast's tagline is "a show that reveals that the worst monsters are real."
23. Thinking Like a Lawyer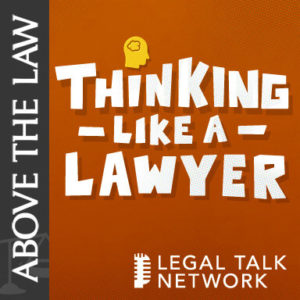 As the title implies, the Thinking Like a Lawyer podcast shows how lawyers think. The podcast looks at topics that interest people outside the legal profession, and then it shows what these topics look like from an attorney's worldview. The podcast often takes a humorous slant, with titles like "An Impeachment So Nice They Did It Twice" and "Coup Coup Ka-Choo." For paralegals, it's always valuable to get an attorney's standpoint on legal cases. It can help shift their thinking to a legal lens, which can help them in their work-related research.
24. Un-Billable Hour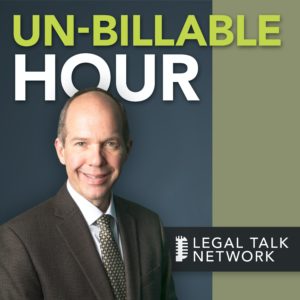 Many legal podcasts focus on legal cases themselves. This one, in contrast, focuses on the business side of running a law firm. Un-Billable Hour covers topics like growth, marketing, and the ins and outs of keeping a law firm successful. Since paralegals play an important role in law firms, this podcast can help them see the practical side of legal work. It can also be a good source for paralegals who want to become lawyers one day. Finally, this podcast provides a great listening experience to people who just want another angle about how law firms work. It provides hands-on advice that can help anyone in the legal profession.
25. We the People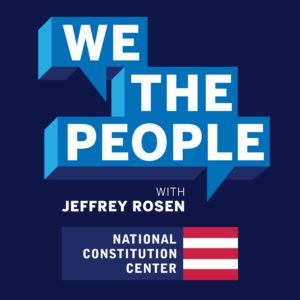 The We the People podcast focuses specifically on the United States Constitution, and important topic for paralegals and attorneys. It covers constitutional history, but it also shows how the US Constitution relates to people today. We the People provides an up-close look at todays' constitutional legal cases. It's a debate-style podcast, so it presents a lot of viewpoints for listeners to consider. Of course, We the People can be valuable for paralegals who work for constitutional law firms, but this podcast is also valuable for people who just want to learn more about how the Constitution applies to them.
Podcasts can provide a lot of valuable information, and a paralegal podcast can be especially valuable for people who work inside law firms. If you're new to podcasts, though, you may have some questions about how to find the best ones for your needs. Here are some common questions people have about the best legal podcasts. The answers may help you find exactly what you're looking for.
What Can Paralegals Learn from Podcasts?
Paralegals can learn a lot from the best legal podcasts, but what can they learn specifically? It depends on the podcast. Because there's so much variety, podcast listeners can learn virtually anything they want to learn.
For example, some of the best law podcasts help people learn about specific legal cases. With these podcasts, paralegals may learn about the background information from these cases, which is always valuable in a profession that involves a lot of research. You may even get a glimpse at how paralegals played a part in certain legal cases.
Some of the top legal podcasts are more practical in nature. They cover advice on how to keep a law office up to date and organized. They may provide tricks and tools that paralegals can use every day in their work. These podcasts aren't always as entertaining as true crime podcasts, but they can provide excellent information for paralegals and attorneys.
Good legal podcasts can also show specific aspects of the law. These podcasts can also reveal how attorneys think, which can definitely help the paralegals who work closely with them. Listeners can learn more about specific laws and how those laws work in people's lives.
What Makes a Paralegal Podcast Worthwhile?
The most important thing is that you enjoy listening to it. A podcast should be an enjoyable experience, so look for one that's entertaining and engaging. Even if you just want to learn new information, you'll be more likely to keep listening to a podcast if you enjoy it. The best paralegal podcast for you may not be the best paralegal podcast for someone else, and that's okay. If you don't like a particular podcast, unsubscribe. With so many podcasts available, you can find one that works better for you.
The rest depends on your reason for seeking a podcast in the first place. Does the podcast cover the topics you want to learn about? If so, you've probably found a winner.
Finally, a podcast can be especially valuable if it covers viewpoints other than your own. As a paralegal, you may have to explore various viewpoints in your work. Seeing other people's points of view can help you explore topics from different angles and see perspectives that you might not have otherwise considered.
How Do I Know I Can Trust a Paralegal Podcast?
Just like with anything else, the best way to find out if you can trust a podcast is to check its sources.
First, ask yourself who produced the podcast. What are the producers trying to accomplish? Do they have a specific bias that may influence the podcast? Remember that coming from a specific viewpoint isn't necessarily a bad thing. Everybody has a bias, after all. However, it is worthwhile to understand what their viewpoint is and what it means for your listening experience.
Next, ask yourself about the host. How much legal experience does the host have? How much research has the host done? Is the host an expert in the subject of the podcast? If not, does the host interview people who do have expertise? These questions can reveal a lot about the trustworthiness of a podcast.
Finally, ask yourself what sources are used in the podcast. For example, some court case podcasts use transcripts from those court cases. Podcasts that use primary sources are more trustworthy than podcasts that only use speculation. If the sources relate directly to the material, then you've probably found a trustworthy podcast.
Aside from checking the sources, you can also look at the podcast's reviews before you start listening. Does the podcast get good reviews, bad ones, or a mix of both? Do any of those reviews mention credibility or resources? Reviews can give valuable clues about whether or not a podcast is trustworthy.
Of course, you can determine if a podcast is trustworthy by listening to it yourself. Try out a few episodes and ask yourself if that podcast seems legitimate. When you combine the above resources with your own judgement, you should be able to find the perfect podcast for your needs.
Related:
25 Tips on Maximizing Your Potential as a Paralegal
10 Myths About Being a Paralegal
5 Most Important Paralegal Traits
15 Free Sites to Do Your Legal Research