Are you interested in learning more about Free Sites to Do Your Legal Research on? If so this is the article for you! Paralegal professionals and students need a reliable legal research database that doesn't cost a lot of money. Fortunately, there are many tools available online that give paralegal students and professionals access to legal research databases. For students considering whether to become a paralegal, it's worthwhile to understand the types of tools available.
Law firms have always needed access to affordable research tools. Today many organizations have pooled their resources to create free access to local, state, and federal laws, cases, and other valuable legal information. For paralegal students, this is a dream come true. It's now easy to study case law and write papers using authoritative information that doesn't cost a dime.
Featured Programs
Some databases require membership in a Bar Association while others offer a free trial period. So, paralegals can try them out before deciding whether to become paid members. With numerous excellent free tools online, law firms can spend their money elsewhere and paralegals can complete their work with excellent resources.
Note that many of these tools offer a free trial for bar association members. Following the free trial, you may have to pay to access these tools. So, read the fine print when vetting out sites for your paralegal work.
1. Lexis Web

Lexis Web allows new users free access to its legal research databases. However, after an initial trial period, users must become paid members to access the site's legal research services. Lexis Web offers decision tools and uses the latest technology such as artificial intelligence in order to keep its legal content as current as possible. Lexis states that its purpose is advancing the rule of law.
School Finder
Lexis Web helps paralegals conduct research that enables attorneys to win cases. With other tools available on the site, law firms can manage their practices more efficiently. The website partners with global associations to advance the understanding of laws and legal topics.
2. Fastcase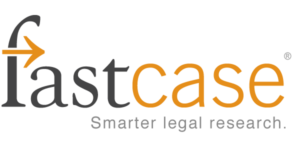 Fastcase is one of the best legal research websites. For paralegal students and professionals, Fastcase provides legal research databases free for bar members. The site contains regulations, statutes and case law, and it's also available on a mobile app. This allows paralegal professionals to conduct research from anywhere. This online legal database is building a secondary list of sources and aims to compete with Westlaw and LexisNexis, but at a much more affordable cost. The app works with both Android end IOS devices.
Using Artificial Intelligence, paralegals can identify statutes and cases and draft briefs on the site. The site uses Boolean search and natural language search options to help users narrow their searches.
3. CaseMaker X

Paralegals can also conduct free legal research on the CaseMaker X website. Using legal search engines, Attorneys and paralegals can access regulations, statutes and case law to prepare for their own cases. This free site may not be as comprehensive as paid services, but it provides a ton of information to get students started and doesn't cost a dime. Legal professionals can access accurate research from this leading low-cost provider.
At Casemaker, knowledgeable editors select and upload statutes in cases from dozens of local bar associations and states. In states where the bar association has not arranged for free access, Casemaker offers discounted access to its libraries. The information available on the site includes all federal supreme court, circuit and district court decisions. Its state libraries go back more than 100 years in some cases.
The site does significant fact-checking to ensure that its codes and statutes are up to date despite the changing nature of law itself. Additionally, more than 25 bar associations at the state and local level have partnered to make the site available to its members for free.
4. State Statutes

Following the general migration of information to the internet, all state statutes are now available online. State statutes are great resources for paralegals looking to conduct legal research online. Here are a few examples of state websites that make it easy for paralegal professionals to complete online legal research:
Both local and state organizations are striving to get their information online. This is particularly true for state supreme courts. For paralegals looking for state case law, state statutes available online provide a great starting point.
The National Center for State Courts lists the sites for all 50 states supreme courts. Additionally, the Caselaw Access Project has published all U.S. court decisions in a digitized version, using the collection at the Harvard Law Library. LLRX contains a collection of dockets, forms and rules for state courts.
5. United States Code

Paralegals looking for a comprehensive legal research database often consult the United States Code, now available online. Of all the legal research databases available, this is one of the most authoritative. The U.S.C. is organized into 54 titles, each of which contains laws from a particular subject area. For instance, Title 18 documents criminal procedures and crimes. When referring to sections of the U.S.C., legal professionals use the title number followed by the abbreviation USC and the relevant section. For example, Title 18 Section 2101 becomes 18 U.S.C. §2101.
There are several volumes to the printed U.S.C., and the title and section numbers are embossed on the spines. While the printed version is reprinted every six years, legal researchers can access updates changes on the online version.
6. Code of Federal Regulations

The Code of Federal Regulations (CFR) is another traditional legal library now available on the internet. Conducting legal research online can save paralegals hours of time searching through printed material. The CFR contains permanent and general regulations pertaining to federal government agencies and departments. The written document contains 50 titles arranged by subject area. Paralegals can use the CFR for online legal research for cases involving federal regulations.
The CFR is updated every year by the Office of the Federal Register which belongs to the National Archives and Records Administration. An unofficial electronic version contains daily updates and makes online research more accurate then looking up laws in the printed volumes. This is just one example where the nature of digital delivery allows lawmakers to keep legal professionals up to date on emerging changes to laws and precedents.
7. Google Scholar

Google Scholar contains a number of free legal research databases paralegal students can use to complete their classwork. The sheer breadth of coverage makes this one of the most valuable legal research services. Paralegals use Google Scholar just like a regular browser.
This research tool has an impressive body of case law from all state and federal courts. Google Scholar allows users to search for opinions on US Supreme Court and state appellate court cases going back to 1950. Further, Google Scholar contains information on U.S. federal appellate, district, bankruptcy and tax courts going back to 1923. For history buffs and unusual cases, paralegals can use Google Scholar to access US Supreme Court cases as far back as 1791.
8. Find Law

Another excellent resource, FindLaw, is among the most popular legal research websites. Paralegals can access the organization's legal research databases free. FindLaw has it comprehensive set of resources for lawyers, paralegals, law students, paralegal students and businesses. Attorneys use FindLaw to help them run state-of-the-art law practices and stay ahead of news impacting the industry.
FindLaw has a number of tools including state and federal case law and statutes, including opinions from state and federal courts. The site also offers a number of tools for small law firms that paralegals and other professionals can use to find articles on marketing and managing a law firm. Paralegals who work in a corporate setting can also refer to the site's tools for corporate legal professionals. Marketing a law firm takes a special touch and FindLaw contains content that helps paralegals and lawyers do it effectively.
9. Nolo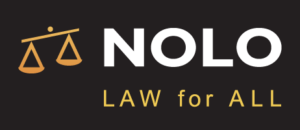 Nolo is a free legal research tool that paralegal students and professional paralegals can use to research cases. It's one of the best legal search engines and makes it easy to find statutes and opinions in moments.
Nolo has an interesting history that begins with a company called Nolo Press in Berkeley, California. Prior to becoming a major force in legal research online, the company created do-it-yourself books for people who wanted to handle their own legal matters including drafting business partnership contracts and wills.
The free site specializes in family law, employment law, immigration and tenant-landlord issues. It also has numerous resources for estate planning such as wills and trusts, and information on intellectual property rights. The site encourages small businesses and consumers to take their legal matters into their own hands. However, paralegals can use the site to conduct research on various contracts and laws.
10. Justia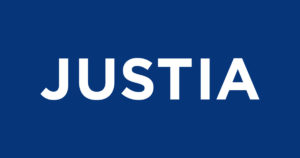 Justia is another one of the intuitive, widely available free legal research databases. Paralegals can use Justia's legal research services to conduct research for their law firm or company. The site provides free case law, regulations, legal information and codes for students, businesses and lawyers around the world. Justia is a major resource for paralegals who want to use a site that specializes in information retrieval. Tim Stanley found Justia in 2003 after working for FindLaw.
The site also has paid services such as web hosting and an attorney directory. Justia has a large budget to acquire documents from the US Supreme Court and make them available for free. The history of this company reflects the competitive nature of online legal repositories.
11. Legal Information Institute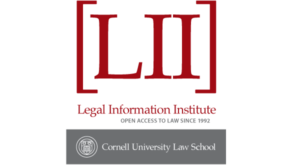 The Legal Information Institute is a reliable online legal research database. Paralegals can use this site to access legal information collected by a self-described "small team of technologists." This is one of the lesser-known legal research databases. However, the company's about page claims that it gets over 40 million unique hits per year.
Like many of the other free resources, LII spends a lot of time and energy acquiring legal information to publish for its users. Paralegals can take advantage of the hard work of LII's staff by searching for cases and opinions online rather than pouring over heavy volumes in a law library.
12. RECAP Archive

RECAP Archive is a rich source of information. Unlike most other legal research websites, RECAP was started by a nonprofit agency. Paralegals can add this site to their list of legal research databases free. Since 2010, this website has supported free online legal research.
The RECAP Extensions project utilizes Chrome and Firefox extensions that open up data from federal courts in the browser. It's compatible with PACER, making it easy for law firms to implement. For paralegals with access to the Public Access to Court Electronic Records (PACER), it's important to note that a number of online legal databases are compatible with this system. PACER contains more than 1 billion documents related to federal court proceedings. Authorized users can use a nationwide index to access information about federal court cases. Users can also search for information about where a case was filed.
For paralegals who want to learn more about court reporters, and federal and state judges, RECAP contains detailed databases. You can find photos of state and federal judges and pictures of various judicial seals. This is a valuable resource for students conducting research for paralegal classes.
Although it operates on a limited budget, RECAP offers a wealth of information for lawyers and paralegals conducting research for various cases.
13. Library of Congress Law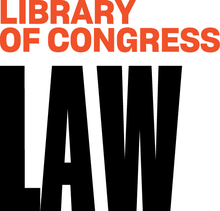 The Library of Congress is a tremendous free legal research tool. Millions of Americans access the electronic version of this American institution. Paralegals conducting free legal research will find it a great source of knowledge. Like other legal search engines, the site allows users to search using intuitive browsers.
The Library of Congress contains the largest collection of photographs, recordings, books, maps, newspapers and manuscripts in the world. Its documents are organized into collections that used to be accessible only by visiting the library in Washington DC. Today, the Library of Congress is working to digitize all of its collections. This will make accessing the information easy for anyone with internet access.
The physical building housing the library also serves as the US copyright office. The law Library of Congress is dedicated to preserving the legal records of The US Congress. There are many reasons that paralegal students might find the online documents of the Library of Congress useful.
The diverse documents and knowledge available through the LOC make it a premier resource for those conducting online legal research. Paralegal students can gain access to intellectual property and other types of case law.
14. GovInfo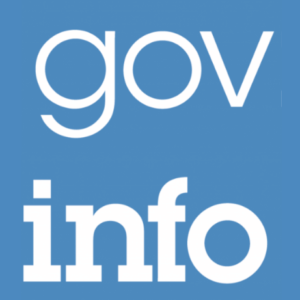 GovInfo is a free tool that paralegal professionals can use for legal research online. The site is open to all users and falls under the US Government Publishing Office (GPO). Online legal research is easier and more accessible with free public access forums such as GovInfo. It allows paralegals and members of the public to research publications released by all three branches of the government.
This powerful online legal research resource contains an advanced search tool and content management system that makes it intuitive and easy to use. There are three main components of GovInfo.
First, it has a metadata creation told that enriches the search experience. Users can use the tool from their mobile devices for added convenience. Second, the site has a content management system that ensures the integrity of displayed data. Online legal research is a breeze with tools that have built-in authentication. It incorporates digital signatures that can be printed out on PDF files to prove authenticity. Third, GovInfo's digital preservation system helps preserve original documents for future generations.
15. LawSource ALSO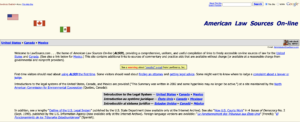 LawSource offers legal research services to paralegals and other professionals. This legal research database is home to the American Law Sources On-line (ALSO!). It's unique from other legal research databases and provides intuitive content with summaries and links to relevant information. The site covers American and Canadian law and provides commentary on legal matters at no charge.
Choosing from among the many free legal research websites can take some time and effort. However, paralegal students will be happy they put the time in to find the right legal research databases free. These free legal research databases can save users significant time and money.
None of these databases may have everything that users need to prepare for a case or complete their paralegal degree homework. However, law firms and legal professionals rely on online legal databases to save many hours of work that used to have to be done in a law library.
By cutting down on the time needed to find information, databases such as FindLaw and Nolo free up paralegals so they can spend more time on value-added analysis. This can also make their work more cost-effective for the lawyers and corporations who employ them.
Paralegals can explore all of these databases oo note the types of information available. Then, when it comes time to do the work, they will be prepared to go directly to the most fruitful resource.
Related:
Top 10 Online Resources for Paralegals
30 Organizational Tips, Tricks, and Tools for Paralegals
School Finder