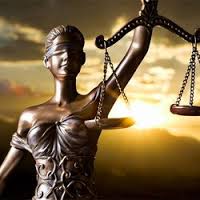 A freelance paralegal otherwise referred to as a contract or virtual paralegal is in every sense of the word a business owner. Freelance paralegals offer services to various attorneys and organizations according to how the need arises. The services they provide general support services that can be performed by any paralegal, independent or otherwise. Most firms prefer to employ the services of freelance paralegals as opposed to full-time paralegals because they cost less. Full-time paralegals are paid monthly regardless of the amount of work they have done while freelance paralegals are paid for the services offered.
Freelance paralegals mainly offer their services from their places of business. Depending on the amount of work that the client requires to be done, they can also work on-site at their client's place of business. Unlike other paralegals, contract paralegals are not in search of a job. They offer support services to help attorneys handle their caseloads whenever they are overly swamped with work. You may not have the funds to employ another full-time employee or the work that you do may not require a full-time employee. Additionally, hiring full-time employees comes with liabilities and other costs that you may be unprepared for or cannot afford.
Contract paralegals also help improve the customer satisfaction of a law firm. This is because their services are enlisted; they are not limited to one attorney at the firm. Other lawyers at the firm can enlist their services since it is not uncommon for paralegals to work on more than one case at a time. Similarly, having a big caseload can lead to the attorneys and the paralegals at a firm being overworked which directly influences client satisfaction. Hiring freelance paralegals can help the firm handle the caseload and put the attorneys in a better position to provide top-notch services for their clients.
What Types of Services Are Offered by Freelance Paralegals?
The services offered by contract paralegals are similar to those performed by regular paralegals the only difference being that they work part-time. They work right under the supervision of an attorney at law, which allows them to perform tasks that any paralegal would undertake. In some cities, paralegals are required to work under the guidance of an attorney. Some of the services they perform include:
Carrying out legal research.
Court filings.
Interviewing and preparing witnesses for trial.
Summarizing transcripts.
Drafting pleadings as well as any other legal papers.
Performing searches on public records.
General trial preparation including preparing notebooks for trial.
Billing for the firm as well as time entry.
Maintaining materials for cases.
Organizing papers for discovery as well as summarizing them.
Drafting correspondence.
Perform tasks to deliver trial support such as maintaining the necessary documents, coordinating the witnesses, maintaining daily summaries of court transcripts.
What Are The Advantages and Disadvantages of Being a Freelance Paralegal?
The biggest advantage of being a freelance paralegal is flexibility. This is because running your own business gives you the precedence to set your own hours and pick the jobs that appeal most to you. It also allows you the freedom to set your own rates depending on how much experience and expertise you have. You can decide which firms to work with and which attorneys to work under. You are also free to market yourself as you see fit to firms of interest to you and the type of services you want to offer. Due to the flexibility of freelancing, the length of the projects they undertake does not limit a contract paralegal. They can offer both short-term services as well as long-term depending on their client's needs and inclinations.
Additionally, being a freelance paralegal allows you the opportunity to market yourself to attorneys and firms that are in need of the particular services you offer. You can also create a niche for yourself by focusing on specific areas that attract the kind of firms and attorneys you would like to work for. This will help attract them to you for your expertise without having to incur the cost of hiring a full-time employee. Contract paralegals are released from the monotony often linked with the paralegal occupation. This is because they get to work on various cases of their choice as well as determine the number of hours a week that they would like to work. The fact that they perform different duties is concerned an interesting factor.
The greatest disadvantage that comes with being a contract paralegal is instability. They do not enjoy the same comforts that regular paralegals enjoy. Although working as full-time paralegal does not guarantee that one will hold that position forever, it is a safer bet than freelancing. Contract paralegals have to constantly search for work because their kind of work cannot provide a steady paycheck. Additionally, sometimes attorneys have a small caseload or there is not enough work and therefore, the freelance paralegal suffers the brunt of that since they will not get any contracts ere 'go the business will suffer. The paralegal community is a small one and therefore, if you suffer a bad review from one client, word travels fast and it could make or break your business.
On top of that, there are many costs involved with starting your own business. Aside from the start-up costs, there are other costs such as health and insurance among others that are constant even if contracts are not. Running a business is hard and it requires motivation and self-sacrifice because one has to be disciplined enough in order to be successful. In addition to that, freelance paralegals need to stay updated on the law in their various cities. This is because with paralegal services such as offering legal advice, practicing law is just a step away and they may cross the line without knowing it. They should take it upon themselves to put measures in place that prevent them from illegally practicing law.
What Type Of Education and Certification Do Paralegals Need?
In order to become a recognized paralegal, freelance or otherwise, you are required to have a minimum of a two-year degree with the emphasis being on paralegal studies. The National Federation of Paralegal Associations sets the standards and requirements for practicing paralegals in order to prevent the unauthorized practice of law (UPL). The following list contains the top ten schools with the best paralegal programs. The assessment was based on the quality of education offered as well as the room for advancement in the field. In addition, the schools on this list have excellent academic reputations and high student fulfillment.
This school offers a certificate in paralegal studies. It is highly renowned for quality education and for the variety of options it has for its students, regardless of where they are from.
Related Rankings:
Top Online Bachelor's in Paralegal Degree Programs
Top 25 Most Affordable Online Paralegal Associate's Degree Programs
Top 25 Best Value Online Paralegal Certificates
Top 12 Paralegal Degree Specialties