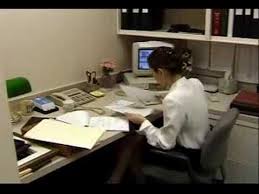 Refresher training for paralegals is known by a variety of titles – paralegal refresher training, continuing legal education, lifelong learning, professional development…The list of names goes on, but the purpose is always the same – to afford paralegals additional training in their field. This type of training can be used to refresh one's skills if he or she is out of practice, or even if the individual has moved to a new state. Likewise, these extra courses are a great way to further one's understanding of the field as well as new developments and advancements. In any case, though, this type of training is an effective way to advance one's career as a paralegal. Paralegal course refreshers vary from basic legal terminology to advanced evidence and beyond.
What Is The Purpose of Refresher Paralegal Course?
Refresher courses serve a variety of purposes for paralegals. For one, a refresher course is a great way to re-instill self-confidence and brush up on the skills necessary for the field for an individual who has been out of the workforce or just working in another field. Additionally, refresher courses are an effective way to review important information prior to taking a state or national paralegal certification examination, such as when moving into a new state. Even if an individual is simply transferring to a new department, a refresher course is a great way to ensure that one is aware of the nuances of that particular area.
Featured Programs
What Are Some Refresher Paralegal Course Options?
Like any other professional development or training, paralegal refresher training is available in a variety of forms. One of the most common methods of delivery is actually live, in-person courses; however, that's not the only way to brush up on your skills. Additionally, paralegals can review subject matter via other "live" delivery methods, including webinars and telephone conferences. The web-based self-paced study is another common way that paralegals review important information. With this method, the presentation of the material maybe through a format such as a slide show with audio recording as well as tests to assess comprehension of the material. Other methods of study include downloads, discs, and other audio files paired with handouts from prior live presentations.
What Are Some Refresher Paralegal Course Providers?
If you are looking to take a refresher course, it's important to seek out a provider with the appropriate certifications to offer such courses. Some of the most reliable and comprehensive training programs are available through professional associations, such as the National Association of Legal Assistants or NALA. Additional providers include colleges and universities that offer lifelong learning options and professional development opportunities. Additionally, some for-profit institutions, such as the Institute for Paralegal Education and the American Institute for Paralegal Studies, offer paralegal refresher training courses.
What Are Some Refresher Paralegal Course Materials?
The course material covered in paralegal refresher training is quite diverse. Individuals must select the appropriate course based on or their purpose for taking the course in the first place. For example, if the individual's purpose is to take and pass a certification exam to obtain a different professional qualification, such as the NALA Certified Paralegal designation or certification in a new state, it is best that he or she completes a course specifically for that exam. However, if the main goal is to become familiar with a new area of practice or to refresh one's skills in a particular area, such as intellectual property, immigration, or even workers' compensation, it is suggested that an individual take one of those designated courses. In the event that a paralegal is returning to the field after a period of not working as a paralegal or serving in another field, a general refresher course is generally the most beneficial. It is important that you determine exactly what your focus is and select a course based on your intended goal.
School Finder
What Are The Benefits of Paralegal Refresher Training?
The benefits of paralegal courses and refresher training are quite diverse. These options not only offer in-depth information about the field, but they also offer a number of personal benefits. Refresher training is a good way to renew your confidence if you've been out of practice for any period of time. These types of courses are also effective for increasing your likelihood of successfully passing a professional certification exam. Additionally, these options extend the opportunity to help you earn continuing paralegal education. This additional education helps a certified professional maintain his or her professional designation and even professional association membership. Likewise, these courses are beneficial for aiding a paralegal in obtaining a new job or even just a transfer to a different practice or area with a current employer. If you have the time opportunity to take a live, in-person paralegal course, the opportunity can also be a good chance to make professional connections and network with other individuals in the field.
What Is The Right Training For Paralegals?
It is important to note that paralegal refresher training is not a substitute for formal paralegal education. Refresher courses should not be taken as a substitute for any type of formal training or education program. In fact, many refresher courses actually require a paralegal degree or certificate as a prerequisite to qualify for training. Likewise, professional certification exams require formal paralegal education or training as well. The appropriate form of paralegal training imparts technical skills to the individual undergoing training to make sure that he or she is able to complete designated activities effectively and efficiently. Course work involves law and civil procedure, pleadings and motions, investigation, trial preparation, legal research, writing, communication skills, legal ethics, and more.
A paralegal refresher course is an effective way to refresh one's skills if he or she has been out of practice or is moving into a new state. These courses equip the individuals with the skills necessary to run legal proceedings efficiently. Likewise, these paralegal courses provide information regarding the nuances of the different fields in which paralegals function. These courses are available in a variety of formats, including live seminars, recorded sessions, and more. If you're considering completing a refresher course to further your paralegal career, make sure that you choose the course material and format that is right for you.
Related Rankings:
Top Online Bachelor's in Paralegal Degree Programs
Top 25 Most Affordable Online Paralegal Associate's Degree Programs
Top 25 Best Value Online Paralegal Certificates
Top 12 Paralegal Degree Specialties
School Finder