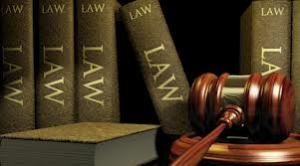 When you are in search of paralegal jobs, you want to consider the highest-paying ones. This means you will have to check out a variety of options including areas of the country, different types of employers, and working within different areas of law. To have a great paralegal salary, you will also have to consider getting a degree from a reputable school – even a school that will help to find you a great paying job.
Forbes recently posted an article about paralegal jobs and what the average salary looks like. The Bureau of Labor Statistics estimates that the average salary across the country for paralegals is $48, 790. This is a considerable salary considering that all you need to get started is only a two-year associate degree. However, this number can be a bit deceiving. This is the average salary amongst ALL paralegals, including those in higher-paying states as well as amongst those who have been in their profession for 10 years or more.
Featured Programs
Sponsored Paralegal Programs
For those coming right out of school, $40,000 a year is on the high side. This kind of salary is hard to get for the average paralegal. Even the jobs that are paying $25,000 are met with experienced paralegals and maybe even some unemployed attorneys who are looking for a job.
That being said, there are 10 high-paying paralegal jobs that you can try and pursue. These are all well over the $40,000 estimated as the "high side" by Forbes. In order to get these, you need to be at the top of your game and be able to offer employers something more than just a two-year degree. Maybe you offer an advanced degree or you offer years of experience.
School Finder
1. Senior Paralegal at Allianz Global Investors

The average salary here for a senior paralegal is $95,367. The keyword here is "senior" which means you need to have the experience and the education to back up the job description. In order to be considered for such a high-paying job, you need to have more than an associate degree and you need to have several years of experience working as a paralegal. You can access this kind of paralegal salary at some point in your career, but it likely won't be as soon as you graduate from college.
2. Case Manager at Fish & Richardson

At Fish & Richardson, you can be paid an average salary of $92,291 for being a paralegal – but not just any paralegal. You will have to also take on the role of being a case manager, which means you are heading up the case for a particular lawyer. This usually means that you will be assigned one client to work with – usually a high-end client that constantly has a lawyer under retainer. To be considered for this level job, you need the education and the experience to back up your qualifications – and a two-year community college degree is not going to suffice.
3. Paralegal at Altria

Based out of Virginia, a paralegal at Altria can earn an average salary of $88,418 according to GlassDoor.com. The name Altria may not sound familiar, but if it were Marlboro, it might. They are the company that owns the largest cigarette company in the United States – Phillip Morris, the distributor of Marlboro cigarettes. They pay their paralegals well and perhaps it is because they stay so busy with lawsuits coming in left and right with accusations as to what cigarettes have caused different people.
4. Paralegal with Microsoft

According to Glassdoor, the average paralegal who works for the Microsoft Corporation is earning a salary of $72,000 a year. Some make more and some make less, but the overall average across the company is a considerable $72,000. With an estimated salary this high, you can anticipate being one of many people who submit a resume when they post an open position.
5. Paralegal with DLA Piper
DLA Piper is one of the largest law firms in the world – and they span across North America as well as into other parts of the globe. They have more than 1200 lawyers on staff and even more paralegals. Here, you can expect to earn an average salary of $70,483. Some individuals make as low as $55,000 and others make as high as $85,000 according to Glassdoor.com.
6. San Francisco Paralegal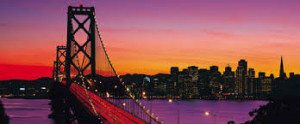 The average paralegal salary for those working in San Francisco, CA is $70,410 a year. This is about $23,000 more than what the average pay is for the profession around the country. The actual amount of experience that you have and the firm you choose to work for is also going to have a large bearing as to what you are paid.
7. San Jose Paralegal

If you choose to become a paralegal in San Jose, CA, you can look at the median annual wage of $69,000 – and this is about $22,000 more than what the average paralegal earns in the United States. California is one of the higher paying states in general, though if you move to this area, you stand a better chance of being paid higher than almost anywhere else in the state.
8. Washington DC Paralegal

Should you decide to work in the nation's capital, you can take advantage of a great salary. The median annual wage in this area for paralegals is $64,830. This is not the highest salary in the country, but it is about $18,000 higher than what the average paralegal is paid. There are more politicians in this area of the country than anywhere else, so it stands to reason that there are also some very prominent law firms in the area. If you work for one of the better ones, you may even be able to take advantage of a higher salary.
9. Paralegal at Perkins Coie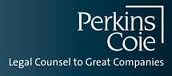 When you decide to go to work at Perkins Coie, one of the largest law firms in the Northwest, you will be able to look at an average salary of $64,714. This salary is the median for what is paid to their paralegals and with large clients such as Boeing and others, the law firm has a certain reputation to maintain – which is one of the reasons why they are willing to pay a higher salary for their paralegals – almost $18,000 more.
10. Flint Paralegal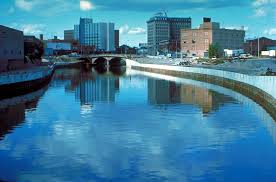 You may not expect it, but Flint, Michigan tops the charts as the fourth highest paid location in the country for paralegals. You can take advantage of the average pay of $64,830 – a whopping $18,000 higher than what the average salary is for paralegals around the country.
There's proof that you don't have to settle for a salary of $40,000 or even less when you become a paralegal. There are companies that pay higher and areas of the country known for paying more than what the rest of the country pays. If you want to earn a higher salary, it is up to you to make the most of your career.
As cited earlier, there are some companies that go right to how much a person has in terms of education. A two-year degree is the minimum level of education that you need to become a paralegal. If you want to work for one of the companies that are known for paying higher because of how well-known they and their clients are, you have to consider spending longer in school to get a more advanced degree.
You will not be the only paralegal applying for open jobs. This means that you have to offer an employer more than what the competition has to offer. When you consider that you may be up against lawyers who are looking for a change of pace or who are out of work, you have to consider the type of degree that you have. Spending two years in school may be sufficient to get started, but when you are ready to access the higher-end jobs, it may not be your experience standing in the way – it may be as simple as you not having the necessary degree to access those jobs.
From looking at the different areas of the country to the different employers around the country, you can seek out a higher job. Work on updating your resume with all of your current information and then work toward becoming employed for a company that pays a higher salary than what the national median salary is.
Remember that the higher-paying jobs require you to take on more responsibilities. You may not just be working as a paralegal. You may be a senior paralegal or even a case manager. In some instances, you may even be responsible for working with the interns to ensure that they are learning about the law firm.
Once you are hired by a great company, it is up to you to work hard and prove that you are capable of meeting the demands of the job – and this can potentially earn you a higher salary when your review rolls around.
Related:
Top 12 Paralegal Degree Specializations
Top 25 Best Value Online Paralegal Certificates
Top Online Bachelor's in Paralegal Degree Programs
Top 25 Best Online Master's in Legal Studies
School Finder