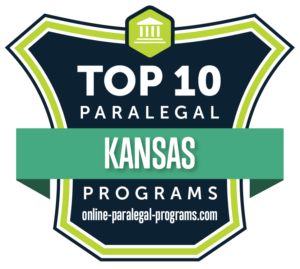 Kansas, like other states, has a high demand for paralegals – much higher than its demand for lawyers. It's never been a better time to get into a paralegal career. But choosing a paralegal program can be tough. There are so many enticing options it can be hard for prospective students to know where to start. Although no law requires legal assistants to complete a paralegal program in Kansas, it can be hard to find a decent job without one. When choosing a class, it's important to first decide what kind of degree is necessary.
It's also important to consider whether you're looking to take classes in person or online. Many law schools offer in-person paralegal classes; however, there are many reputable programs that offer online classes as well. While the ABA does not recognize online programs, many ABA-accredited schools offer both. Which program you choose depends on your career professional goals and level of experience in the legal field.
Featured Programs
How We Ranked the Best Paralegal Programs in Kansas
For prospective paralegal students in Kansas, Online Paralegal Programs editors have sought out-accredited, trustworthy options from colleges and universities in the Sunflower State. Programs are ranked according to factors that show a good return on investment, including cost, potential salary, and reputation.
1. Fort Hays State University

Fort Hays State University offers a paralegal certificate in its political science department that will equip a person to work in many different areas of the legal profession. Paralegals, or legal assistants, work for private law firms, government agencies, corporations, insurance companies, banks, and other operations. The Paralegal certificate can be done as a stand-alone certificate or combined with other legal studies. Among the paralegal programs in Kansas, this one offers a lot of flexibility in the job market.
Fort Hays State is in Hays, a city of 20,000, somewhat isolated in the wide Kansas prairie. The college is a major player in the city and prides itself on preparing people for a solid career. The department's motto, "Political Thinking for the Greater Good," is their mission statement. It is also the intent of the college in general, to help students prepare themselves to have a positive impact on their world as they enter their careers. The Paralegal certificate may be combined with other areas of study. The school uses its rural nature to its advantage in offering a lot of online courses and certifications.
School Finder
Program: Paralegal Certificate
2. Grantham University

Grantham University offers an online  Paralegal Studies Online Degree Program. The school has a campus in Lenexa, Kansas, but all classes are taught online. Classes begin each month, so there is tremendous flexibility in their distance learning program. With this degree, students become familiar with many fundamentals of the legal world. There are several paralegal programs in Kansas, but this is the only one that is offered online exclusively.
Grantham University offers people the opportunity to go to college without leaving home. In rural states like Kansas, this can make a tremendous difference.in being able to get higher education. With classes starting monthly, you may start anytime. Grantham University is a for-profit institution that specializes in distance learning. The school also gets high marks for overall diversity.
Program: Paralegal Studies
3. Johnson County Community College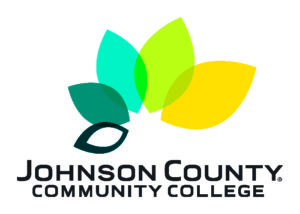 Johnson County Community College is in the Kansas City suburbs, and one of several community colleges in the state's system The school offers several legal type degrees: Paralegal associate of arts, paralegal assistant, and legal administrative assistant. To qualify for the paralegal certificate program, you must complete an associate of arts or science degree and maintain a C average in law classes. This is one of the more rigorous paralegal programs in Kansas.
The junior college is not that old, founded in 1969, but it has high standards, and is dedicated to "transforming lives and strengthening communities through learning." The school may be a junior college, but it seeks to be among the nation's best in educational excellence. In the paralegal program, along with most other programs, you may as many or as few classes as you like at one time. The paralegal program at Johnson County Community College has a selective admission program, which gives it an air of exclusivity. It is one of the few approved by the American Bar Association.
Program: Associate of Arts | Paralegal
Certificate | Paralegal
Certificate | Legal Administrative Assistant
4. Washburn University

Washburn University offers three levels of paralegal study and certification in its legal studies program in Topeka, Kansas. Students may get a certificate of completion in a short amount of time, or they may go further to get a bachelor of science degree or an associate of arts degree. The certificate is available for students who have completed a four-year degree. The other two may be combined with other majors. Students must maintain a C average in this paralegal program in Kansas.]
Washburn University is a public college with 7,000 students and 1,000 faculty, for a great student-teacher ratio. It was founded in 1865 and has more than 200 academic programs. While it is a four-year institution with high standards, its tuition is very competitive with other public universities in the state. Washburn University helps students with federal student aid programs to help them afford the college experience. Washburn also has a 100 percent acceptance rate.
Program: Associate of Arts | Legal Studies
Bachelor of Science | Legal Studies
Certificate of Completion | Legal Studies
5. Hutchinson Community College

At Hutchinson Community College students may pursue a paralegal degree as a certificate or as a regular degree in the Associate of Applied Science program. Students will be prepared for working in a law environment, whether it be in a law firm, public agency, or private business. A paralegal is not an attorney but handles many legal affairs under the direction of attorneys. Paralegal programs in Kansas are available as an in-person student or as online education at Hutchinson Community College.
Hutchinson Community College has been in existence for 90 years. After starting as a regular junior college, it has grown into a full community college in the state's educational system. The college mascot, the Blue Dragon, was chosen by students in 1930, and is known as "Duke, The Dragon." There are 75 areas of study, and the school has 107 full-time instructors on its campus.
Program: Associate of Applied Science | Paralegal
Certificate | Paralegal
6. Kansas City Kansas Community College

Kansas City Kansas Community College is one of the larger community schools in the state's system. It offers an associate of applied science as a paralegal and has an associate of arts degree in a pre-law program. Students may take classes online, either as part of the program or as continuing education classes. The school teaches legal theory and uses a practical application, which is designed to help students find jobs.
KCKCC is a two-year college and has an enrolment of just under 6,000 students. It has an open admission policy, meaning no one is turned away and it operates on the semester system. SAT or ACT scores are not required and are not recommended by the school. The college is working with the University of Kansas to create a unique learning center in the downtown Kansas City area.
Program: Associate of Arts | Pre-Law
Associate of Applied Science | Paralegal
7. Newman University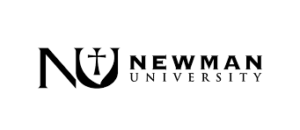 Newman University is a prestigious private Catholic college in Wichita that offers a pre-law program as a minor, and an Associate of Science paralegal program. The overall program is designed to prepare students for law school. The paralegal program may be combined with other programs, or it may be used as a certification to begin work as a paralegal. In addition to providing the needed legal training, Newman will help improve writing, critical thinking, and oral communication skills It is one of the most complete paralegal programs in Kansas.
Newman University is a Catholic school named for St. John Henry Newman and was founded to empower students to transform society. Newman is a Catholic school but accepts students of all religions. It is known for its challenging courses and solid education. Students have an individual advisor that helps guide them through their education. Newman has one of the best graduate employment rates among all of the universities in the state of Kansas.
Program: Associate of Science | Paralegal
Minor | Pre-Law
8. Rockhurst University

Rockhurst University is in Kansas City Missouri, but just across the river from Kansas, and their paralegal studies certificate is popular and available to Kansas Students. Courses are taught by practicing attorneys and judges, so students get an idea of what the real world law world is like as they develop the skills to work in law offices. A grade of C or better in all legal classes is required in this paralegal program in Kansas.
Rockhurst is a four-year Jesuit, liberal arts college offering programs for undergraduate and graduate students in the urban areas of Kansas City. Rockhurst has less than 3,000 students and has high academic standards. Regardless of major, a GPA of 3.62 is required to remain in good standing. Rockhurst has high standards and is in the top 17 percent nationally on return on investment for students.
Program: Paralegal Studies Certificate
9. Metropolitan Community College

Metropolitan Community College is part of Missouri's educational system and offers a paralegal practice program as part of an Associate of Applied Science degree. While it is in Missouri, it is popular with nearby Kansas students. Applicants must submit a transcript of high school work or previous college work, and they must maintain a 2.0-grade point average. The program was named the best in the state of Missouri by Paralegal EDU, which was remarkable for paralegal programs in Kansas.
Metropolitan Community College has five campuses in the Kansas City area and offers 120 or more programs of study. It has an enrolment of 16,000 among its five campuses but maintains a 13-1 teacher-to-student ratio. The tuition at this school is about one-third the cost of a typical four-year college in the Kansas City area. Financial aid is readily available, and nearly half of the students receive some aid.
Program: A.A.S. Paralegal Practice
10. Rasmussen College – Kansas

Rasmussen College is headquartered in Illinois and is predominantly an on-line college. It still has two campuses in Kansas, one in Topeka and one in Kansas City, so it qualifies as one of the paralegal programs in Kansas. Here you will develop career-relevant skills taught by attorneys and judges. The paralegal program takes in all areas of the legal system to provide a well-rounded education. The degree can be completed, online or in person, in 18 months, and in as little as eight months if you already have some colleges.
Rasmussen College is relatively small, with just 400 students in Topeka and not a lot more than that at the Kansas City campus. Many classes are available online, and some degrees can be completed without going to the physical campus. The school has a 100 percent acceptance rate.
Program: Paralegal
How Do I Choose a Paralegal Program in Kansas?
Here is a look at the different degree levels to choose from when deciding on a paralegal program in Kansas:
Certificate
Associate
Bachelor's
Master's
A certificate is good for preparing students for an entry-level legal job, whereas a Master's degree will help secure an opportunity at a more prestigious law firm. An associate's and a bachelor's degree will both help expand upon the fundamentals of the legal profession and also help increase your chances of landing a more competitive job. For those who want to take their paralegal career to a higher level of management and administration, and Master's in Legal Studies can be a game-changer.
How is the Job Market for Paralegals in Kansas?
According to the Bureau of Labor Statistics, 2,470 people were working in paralegal jobs in Kansas. Although paralegals can work in several different facets of the legal system, the majority work in law firms. The biggest law firms tend to be concentrated in metropolitan areas like Wichita and Kansas City.
Finding paralegal jobs in Wichita, Kansas isn't difficult for those who are properly qualified. Some of the biggest law firms in the state are in this city and offer competitive salaries. Here are a few major law firms in the city if you're in search of paralegal jobs in Wichita, Kansas:
Foulston Siefkin LLP
Gilliand & Hayes LLC
Hinkle Law Firm LLC
Fleeson Gooing Coulson & Kitch LLC
Hutton & Hutton
Kansas City is another major market for those in the legal field. Those looking for paralegal jobs in the Kansas City area should consider these top law firms:
Shook, Hardy, and Bacon
Polsinelli Shughart
Stinson Morrison Hecker
Lathrop and Gage
Husch Blackwell
Overall, the job market for paralegals in Kansas is strong. Law firms are always looking for ways to cut costs and allow licensed attorneys to focus on casework. The Kansas Bureau of Labor projected that the number of paralegal jobs would increase by 19.9% between 2016 and 2026 and so far that projection has proven to be accurate. Over 400 new paralegal jobs have been created since 2017, representing a 22% increase in paralegal jobs in Kansas in just three years. The national job market for paralegals is expected to increase by 10% between 2019 and 2029 – which is much faster than the average profession. Whether you're looking for paralegal jobs in the Kansas City area or Wichita, there is a healthy demand compared to the national average – which is also quite strong.
How Much Can I Make as a Paralegal in Kansas?
The average paralegal salary in Kansas was $44,460 per year in 2019. However, the annual salary for a paralegal in Kansas City was slightly higher at $48,420. This discrepancy is because non-metropolitan areas tend to offer a lower cost of living and feature a less completive job market than urban areas. So, if you're looking to make as much money as possible, it pays to move to a more populated area.
The average paralegal salary in Kansas is slightly below the national average of $52,910. However, the cost of living in Kansas is also considerably lower than many other states where paralegal jobs are common – like New York or California. Plus, the paralegal job market is less competitive.
Keep in mind that like any other job, the compensation of an individual paralegal depends on the employees' level of experience and education. For instance, in 2016, the average paralegal salary in Kansas City for the top 10% of the profession was $72,790. So, even if you start at the average salary, there is always room to grow.
Many students consider becoming paralegals because the profession offers a comfortable salary, benefits, paid vacation time, and experience in the law field that doesn't require passing the bar. The average paralegal salary in Kansas is higher than most entry-level jobs but doesn't require as many years of education as other competitive fields. Many people become a paralegal to decide if the law profession is right for them, before committing to law school. Others do it because the cost of going to law school can be so high, it may be impossible to afford without getting a job. No matter what your reasoning, becoming a paralegal is a great way to gain experience in the legal field while making a comfortable living.
Related Rankings:
Top Online Bachelor's in Paralegal Degree Programs
Top 25 Most Affordable Online Paralegal Associate's Degree Programs
Top 25 Best Value Online Paralegal Certificates
Top 12 Paralegal Degree Specialties
School Finder