Are you looking to learn more about Diversity In The Paralegal Association? Wanting to find a group of like minded individuals? If you're in the paralegal field or considering pursuing this career path, it's always a good thing to look for spaces with like-minded individuals. Paralegal associations are designed to assist individuals who need support and resources to help them navigate, network, and hone their skills as they move forward. This is especially true for women and minorities, as these two demographics are usually underrepresented in the legal field.
Understanding what paralegal associations are and how they can benefit individuals who are women or minorities can help prepare for a successful career. While many people do not understand what paralegal associations do, it is key to the development of a professional career in the legal industry. One of the most important things to remember – associations are designed to assist, but it is up to the individual to fully utilize all the resources available to them to get the most benefit.
Featured Programs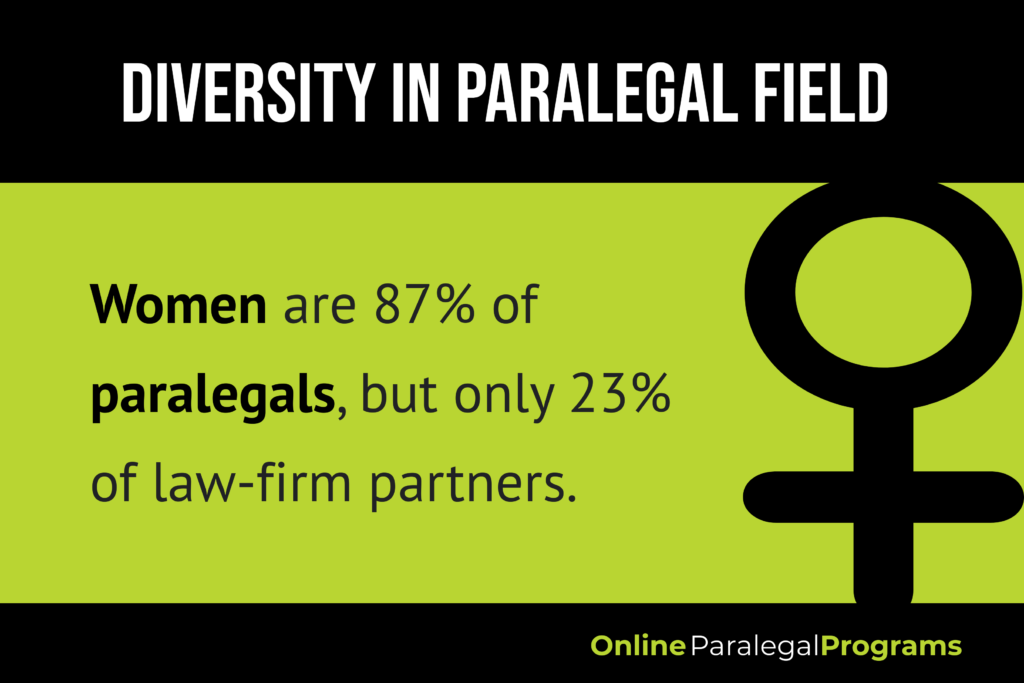 Professional associations are designed for people who work in or share specific interests in an industry or job. Individuals in these associations learn how to develop their skills, network, and build industry colleagues that can help them further their careers. There are specific job boards and resources exclusively shared in these groups that help change the course of a career path for many individuals. Additionally, the networking opportunities also open doors to speaking engagements and other incentives that can help position them as an industry insider that people want to be associated with.
How Can Joining a Paralegal Association Benefit Women?
It can be hard navigating your career or finding your tribe. A paralegal association is beneficial for someone who is already in the field or someone who is new because of the different opportunities available. Women in paralegal associations get assistance and guidance in navigating this field. In fact, they have access to premier databases where employment opportunities abound, not just locally, but all over the country.
Paralegal associations are designed to be an advocate and voice for paralegals as it relates to education and furthering career growth. They do this through conferences and other learning symposiums where others can connect and implement strategies needed to progress. They also hold meetings that update paralegals on what's going on within the industry, how to get their resumes in good shape, how to network with professionals in the field who can offer mentorship and other advantages.
School Finder
Paralegals have a strict certification process. Having access to individuals who have taken the exam, provide insight, and being able to take certain courses to assist in passing the exam and getting additional resources like publications are all incentives to join.
When seeing assistance for becoming a Certified Paralegal (CP), associations can assist in providing resources and courses to prepare for the exam. Individuals with the CP credential are highly respected in the field and is the gold standard as it relates to individuals who know and understand their roles. This designation is acknowledged as a mark of distinguished personal achievement by the American Bar Association. By taking classes within the association, members become exposed to other members preparing for the exam and can join CP Exam Review Study Groups to assist. This association has been around since 1975.
How Can Joining a Paralegal Association Benefit Minorities in the Field?
When you consider a paralegal association, there are specific niche areas that can directly benefit minorities. The National Federation of Paralegal Associations has an entire committee dedicated to diversity, inclusion, and equity design to have these types of initiatives throughout the industry. As a minority, being able to access resources and network with other individuals who may face the same challenges has its advantages. There are many opportunities to learn more about how minorities are accommodated, and what is being done to ensure minorities are fairly included with respectable treatment. While African-Americans and Latinx-Americans suffer disproportionately in the justice system, they are significantly underrepresented in the legal field.
There are many paralegals who aspire to also become attorneys and this is the first step on that journey. They usually find additional people who have the same mindset, so they work together on the path to gaining the education needed and eventually their license to practice law.

Can a Paralegal Join an Organization for Attorneys?
Yes, and it can be advantageous to their career. Paralegals can join the American Bar Association as paralegal members, which gives them access to the Member Benefit Library. This is a great perk as they will have access to over 600 online programs that are accredited and help meet state requirements. For paralegals with aspirations of moving up the ladder, this is vital. There are other career development resources and an extensive employment network. Members also have access to specialized podcasts, articles, and more.
Why would a paralegal want to join an organization for attorneys? This can be a great opportunity to introduce themselves to other attorneys that work in their field and could open the doors for prospective employment. Additionally, paralegals who aspire to become an attorney can start building their network and speak to attorneys about the process and steps to take when seeking out law schools that offer the most benefits for someone already with a role in the legal profession. The American Bar Association has events and other events that are different from the ones offered at the paralegal level. By being a part of an organization for attorneys, they can obtain firsthand information on what is occurring in the legal field before it reaches the association for paralegals.
By being in an organization for attorneys, a paralegal may also change their perspective on certain legal areas due to their access to larger databases of information. While a paralegal may have started in one industry, they could very well want to start exploring other areas of law after speaking to attorneys working in those fields.
There are numerous associations for paralegals to join besides the ones specifically designed for attorneys. Although useful, especially in terms of gaining insight and education directly from attorneys, paralegals may most benefit by joining an organization that caters more to their needs, like the National Association of Legal Assistants (NALA), the paralegal association. Their mission is to help paralegals obtain the education and resources needed to gain certification and move forward in their professional careers.
NALA provides continuing education, networking opportunities, and most of all, a certificate that gets paralegals recognized as being adept and serious in their field. The association helps members keep up with what is going on from a legal standpoint and how those changes could possibly affect paralegals. They specialize in continuing education and have a conference and paralegal workshop every year. They also have a line of online courses, books, and programs.
NALA also assists with paralegal education programs, providing information on the paralegal associate degree programs, the bachelor's degree programs, master's degree programs, and certificate programs. They work with the American Bar Association to recommend viable paralegal programs. Individuals who already have a degree usually pursue the certificate option. There are ABA-approved paralegal schools on the ABA's website.
One of the most unique things about NALA is its mission to provide diversity, equity, and inclusion throughout the legal industry and partners with other organizations and associations to advance and promote inclusion, diversity, and equity. Individuals from all backgrounds are welcome to join.
Is Paralegal a Good Route for Minorities and Women to Become Attorneys?
Let's face it – the job market is difficult to break into when it comes to certain fields. As a paralegal, it can provide insight into what needs to be done and help build primary connections, but it could also be a disadvantage because they may never be seen as a full-fledged attorney if working with others who use their paralegal services.
Many people don't really know what a paralegal does. This role helps attorneys do their jobs by handling a lot of paperwork and being skilled at organization. They also do research, prepare briefs, and can work with clients during depositions and other interviews. The duties of the role vary according to the needs of the attorney or firm.
This role usually requires long hours, but the experience gained is invaluable if working as a paralegal on the way to or already in law school. This also helps income-wise, because when working, the employer may offer tuition reimbursement options that help allay the costs of attending law school. Law school is challenging and has strenuous education requirements, but paralegals can obtain certification and start working. If they want to obtain a degree in paralegal studies, this can also help with the knowledge needed to progress in law school.
While some people would rather get their degree and start law school, others may prefer the non-traditional route and work as a paralegal first. By working as a paralegal, individuals get a bird's eye view of what occurs in a legal office. This could help determine whether they feel as if becoming an attorney is worth it. You'll often find many women in the paralegal industry who want to become attorneys but decide to go that route due to other socio-economic factors like having a family, financial aspects, etc. While there are part-time legal programs, it is easier to go to law school part-time and still have a financial cushion by working as a paralegal. This way, the material being taught in law school will have a deeper understanding and meaning for the student.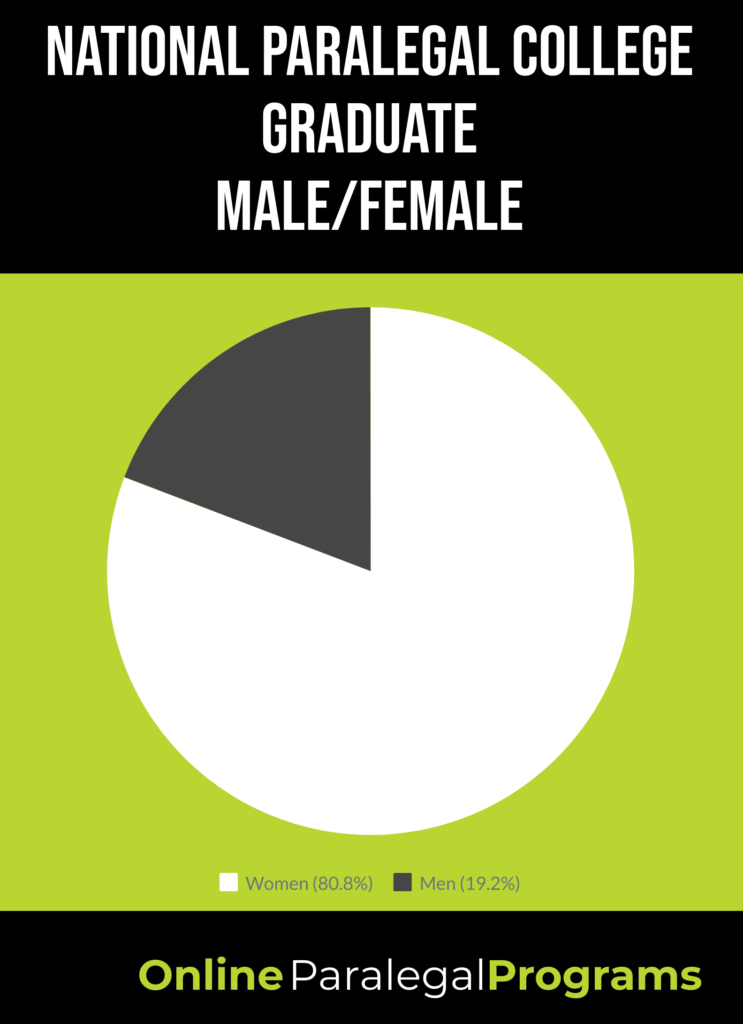 Knowing what to expect from certain associations can provide direction on which ones make the most sense and can assist in finding a tribe that supports what the individual is trying to accomplish. For women, being around like-minded women who understand the challenges and pain points can make a huge difference in their success. These are a few organizations that cater to women and minorities pursuing a paralegal and/or legal career:
American Association of Legal Nurse Consultants (AALNC)
The American Association of Legal Nurse Consultants (AALNC) is designed to assist registered nurse consultants as they pursue a career in the legality of the nursing industry. They work with and advise nurses who may be experiencing legal challenges and cater to new and well-seasoned nurse consultants. This organization assists with professional development, educational pursuits, employment, networking, and certification. This certification happens through the American Legal Nurse Consultant Certification Board (ALNCCB). This is a non-profit organization.
What is a Legal Nurse Consultant?
A legal nurse consultant is a registered nurse that consults and provides legal expertise to attorneys as it relates to medical issues. They apply what occurs in the nursing process to aid in determining complex situations in legal cases. They are the intermediary between the law, healthcare, and the outcomes of patients. Their skills are diverse and work in various legal areas as medical science, the laws, and healthcare continuously change.
While most people don't consider the legal aspects of nursing, this is a very lucrative field that needs an association to support these individuals as they deal with multiple cases concerning the legal ramifications of nursing and healthcare personnel. The AALNC helps individuals interested in this career path become LNCs. This nursing subspecialty is growing, with a huge demand for individuals to have certification in this area by the ASBNC. The Legal Nurse Consultant Certified (LNCC) is the only legal credential recognized by AALNC, and the association assists with resources and education such as the Legal Nurse Consultant professional course, the LNCC Review course, and the LNC Core Knowledge online modules to help gain this competency.
The association also has different events throughout the year, including webinars, an annual forum, shared interest groups, virtual symposiums, and regional chapter meetings.
The Hispanic National Bar Association (HNBA)
The Hispanic National Bar Association (HNBA) advocates for the interests of legal professionals of Hispanic descent within the U.S. and associated territories. They are concerned with legal issues related to Hispanic individuals and support recruiting and retaining Hispanic and Hispanic-descent individuals working in law firms, the government, the judicial branch, and current law students.
This association provides advocacy, education, and professional development to Hispanic individuals within the legal field. There are a number of events taking place each year, including the HNBA Annual Convention, as well as the Corporate Counsel Conference where individuals may receive CLE credits (continuing education) to maintain their licenses. At these events, legal issues and trends all over the world are addressed by leading experts and legal practitioners. The HNBA also provides legal education training to minority legal professionals each year. They also have an outreach program for high schools with events that include the Youth Symposium, the HNBA Intellectual Property Law Institute (IPLI), and the Uvaldo Herrera National Moot Court Competition.
Due to the number of Hispanics being underrepresented in the legal field, the HNBA has created programs to enhance advancement in this professional space. This association offers two comprehensive legal education programs a year but works with strategic partners to provide access to their members for additional exposure. Individuals in the association who are pursuing additional education can apply for scholarships. They have four: The Uvaldo Hererera National Moot Court Competition, the LGBT Division Public Interest Scholarship Program, the HNBA Intellectual Property Law Institute Patent Bar Scholarship, and the Bar Prep Course Scholarship.
International Practice Management Association (IPMA)
The International Practice Management Association was originally known as the Legal Assistant Management Association and more recently as the International Paralegal Management Association. This association provides information, resources, and education for professionals navigating the legal space, including law departments, firms, and corporations. The goal is to help enhance the professionalism and capacity of its members through management solutions.
There are a number of resources available to paralegals, whether new or with years of experience, as well as practice support managers. These resources include a new manager starter kit, webinars, compensation surveys, volunteer opportunities, articles, position papers, social networking, a job board, affinity groups, and a mentorship program. The association also hosts a number of events, such as the annual IPMA Conference & Expo, where members experience targeted programming, along with peer networking and lively group or one-on-one discussions with industry leaders. Members have access to the quarterly publication Inspired Leadership.
Their Managerial Skills Seminar helps in developing managerial skills needed to be successful in supervising paralegals and other professionals who provide support in the legal field. This seminar covers a variety of topics including communication skills for supervisors, team building, performance management, evaluations, and more. The association also provides webinars for continuing education opportunities where popular topics are addressed and industry experts share their knowledge. They are presented bimonthly.
Minority Paralegal Association
The Minority Paralegal Association is a non-profit organization educating at-risk youth on different topics to promote a better environment. Their services include networking, continuing education for paralegals, community outreach, job referrals, and more. They specialize in providing pro bono community services that include document preparation, legal referral services, and youth and adult education.
National Asian Pacific American Bar Association
The National Asian Pacific American Bar Association (NAPABA) prides itself on being the national voice of its legal community. The largest Asian Pacific American organization representing law students, professors, judges, attorneys, and others within the legal community, is focused on providing equity, justice, and opportunity for all Asian Pacific Americans. The association helps its members through advocacy, scholarships, professional development, and opportunities for community involvement. Individuals can also find jobs through their extensive career center, which also offers resources to land the right job. The NAPBA Social is its own private social network where there are over 30 member groups for individuals to connect with others who may be working in their specific area of law. There are also numerous webinars to participate in on a revolving basis to provide education and insight into the legal field.
The NAPABA has a number of programs to assist individuals. There is the In-House Counsel Summit, which occurs every year and is designed to assist those looking to join the C-Suite of an organization. NAPABA in Conversation helps connect individuals with thought leaders to provide insight and knowledge into what's currently going on within the industry. There are mentorship programs, leadership advancement programs, and an awards ceremony every year.
Their events include the NAPABA convention, Lobby Day, regional conferences, and special events like the Conversation with Justice Ruth Bader Ginsburg in September of 2018. One of the most interesting elements of this membership is their access to a variety of hate crime resources. Their Hate Crimes Toolkit is available in almost every language related to Asian Pacific American individuals.
These are associations designed to cater to women and minorities, but the American Association for Paralegal Education is very helpful in determining how to evaluate a paralegal program. They also have conferences and seminars in their mission to provide high standards for those in paralegal education, working alongside the ABA and other institutions to ensure paralegal education programs are fully preparing students for the profession.
Right now, women dominate the paralegal space at 87%, it only represents 23% of law firms. For those looking to become attorneys, being a paralegal can open the doors for opportunity. Being plugged into a paralegal association, especially as a woman or a minority, can be an asset that helps lay the groundwork for a promising professional legal career. The legal profession is inundated with people, so learning how to stand out and become a recognized authority in the field can be advantageous. A paralegal with the CP designation who correctly positions themselves in the industry by good networking, providing resources and insight to others, and utilizing the power of an association can quickly move up the ladder.
Before joining paralegal associations, doing research to determine whether it will be a good fit to help accomplish any goals should be the driving factor. Women and minorities can benefit from spaces that understand their pain points and pressures while providing resources that can help propel their professional careers forward. There is power in being part of an association that works harder to get the individual further in their career.
Related:
African-Americans in the Legal Field
School Finder