Have you been looking for alternative Jobs for paralegals? If so you are in the right place and this article will get you started. The legal field is a stressful one, and burnout among paralegals is as high. And on top of the basic stresses of the job – long hours, lots of tedious work, and (especially for criminal paralegals) exposure to disturbing subjects and traumatized people – many law offices simply don't value their paralegals, causing a culture that treats their legal assistants as disposable. This is just one reason for high turnover in the paralegal profession. If you're in a toxic firm, are tired of the rat race, or just need a change, it's good to know that your skills as a paralegal are valued in many places, and can help you find an alternative career.
Paralegal skills are skills that are valued by many non-law firm employers. What this means for someone who's looking to earn their certificate or associate's degree in paralegal studies is that they're not stuck working for law firms or in the legal profession throughout their working career. While a paralegal may never get away from working with legal topics entirely, the skills to be a paralegal transfer well to jobs that require research, due diligence, an eye for detail, and intensive research. In fact, many paralegals branch out into other careers and find themselves with job titles that seemingly have nothing to do with their paralegal skills.
Featured Programs
1. Administrative Assistant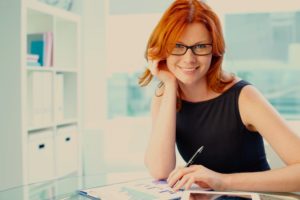 Paralegals can find work as Administrative Assistants in many different types of offices. An administrative assistant helps manage an office. They are often in charge of much of the day-to-day operations within the office. It is their job to make sure things run smoothly and to take care of the general tasks dealing with the staff and the various activities that go on throughout the day. It is their job to assist the administrator or manager in completing major tasks and projects.
A person can take on an Administrative Assistant's role while they are still in school working toward their paralegal degree. No certifications are needed unless you choose to work in an office where one may be required. The best education for this type of position is hands-on knowledge. The more experience a person has in this type of field, the better they will be at performing their duties.
2. Attorney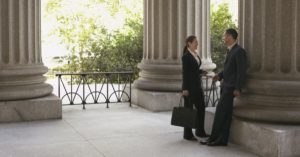 Paralegals can continue moving forward with their careers until they meet the requirements to pass the State Bar exam and become an attorney. Attorneys represent clients in court, prepare legal documents, and in some cases, act as a mediator between two or more parties. They also deal with contracts and legal agreements between two or more parties. Attorneys also provide legal advice and recommendations to their clients. Many paralegals who go this route can find work in large corporations as legal representatives.
School Finder
To be an attorney, the paralegal would have to be able to sit for the State Bar exam. This requires some form of legal degree and a specific amount of time spent working with an attorney. Each state is different in its requirements. Paralegals who are interested in pursuing this career should contact their State Bar Association. They will need to complete all of the eligibility requirements for their state before they will be allowed to sit for the exam.
3. Banking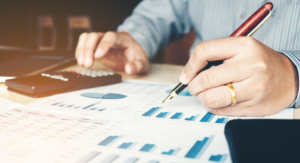 Paralegals can find work in banks and other financial lending institutions. They are often in charge of overseeing or reviewing legal documents and contracts. In a banking environment, contracts and other legal documents are in regular use. It is up to the paralegal to ensure that every document and contract is written and executed correctly. Paralegals would also be in charge of filing any important legal documents with the courts. Working in the banking industry is a fast-paced environment that involves dealing with complex financial matters.
In order to work in the banking industry, a paralegal would be required to have either a paralegal degree or a certification for their state. In some cases, the paralegal may be able to be hired without any college education as long as they had some level of experience in the banking and legal industries. When they apply, they will need to list as much of their education and experience in both legal and banking fields as possible in order to be considered for the job.
4. Compliance Specialist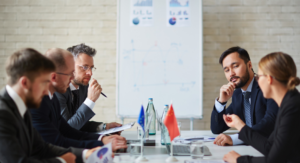 Paralegals can become compliance specialists in a variety of different fields. It's the job of a compliance specialist to ensure that their company is following all of the rules and regulations put in place by the government for their particular industry. This can mean safety standards and protocols, equipment safety, emissions, product liability, and many other different types of guidelines. Remaining in compliance with government protocols is essential if you don't want to have to deal with large fines and penalties.
In order to be considered for a compliance specialist position, the paralegal must have a Bachelor's degree or higher. They must be able to understand and apply all of the protocols that are presented and assist the company in following compliance guidelines. In addition to having a Bachelor's degree, the paralegal may be required to earn a Quality Assurance certification. With this type of position, having verifiable experience is extremely important.
5. Contracts Administrator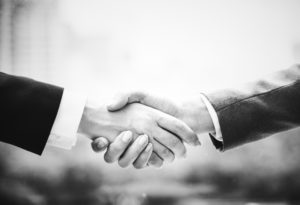 Paralegals who work as contracts administrators are in charge of writing, negotiating, and closing contracts. They must have the knowledge to write accurate and concise contracts that are legally binding and able to stand up in a court of law. Paralegals must be able to work with clients and attorneys to ensure that each contract contains all of the pertinent information required for the document to be filed with the courts.
In order to work as a contracts administrator, it is recommended that the paralegal at least be certified as a paralegal in their state of residence. It is also a good idea to have some form of degree in office or business management. As a certified paralegal, they will have much of the legal knowledge they will need to create legal documents, but it is also beneficial to have a few years of legal experience to draw from as well. Working in a legal office is a great way to learn the duties and responsibilities of a contracts administrator.
6. Criminal Justice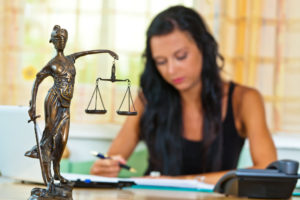 Paralegals can find work in the criminal justice field in any number of capacities. They can work as a clerk of courts, researcher, attorney liaison, and many positions as well. The criminal justice field is quite broad and encompasses hundreds of different career paths. Paralegals can also find work in law enforcement agencies, private investigators, and government offices that deal with probation and parole cases. A paralegal's main duty in the criminal justice is field is to know the laws and how they pertain to the courts.
Paralegals must have either a paralegal degree or a certification from their state to work in the field of criminal justice. If a paralegal has been employed in the legal field for many years, a certification or license by the state may be all that is needed for them to find work in the criminal justice field. Rules vary by state with some requiring at least a certification and a minimum number of years experience. A paralegal may apply and get a job without the certification if they agree to become certified after they are hired.
7. Educators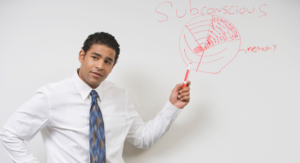 Paralegals can become educators if they have the right credentials and years of experience. As an educator, a paralegal must be able to teach their students and then test their knowledge so they can ensure they understood each lesson. It is up to an educator to create lesson plans, present each lesson, and create the appropriate tests and evaluations to determine if the students understood what they were being taught. As educators, it is up to the paralegal to ensure that the lessons being taught are accurate and up to date.
To be an educator, a paralegal is required to have the same level of education as a teacher for their state. Depending on where the paralegal will be teaching, this can be either an Associates' degree or a Bachelor's degree. If the paralegal has earned their Bachelor's degree, they may be able to apply for a teaching job without having any experience as an educator. If possible, working as a substitute teacher for a few months will be extremely beneficial and offer valuable hands-on experience.
8. Financial Services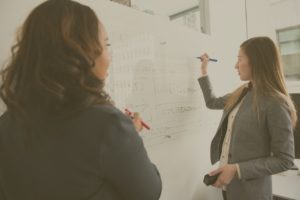 Paralegals who have a working knowledge of contracts and other legal documents can find jobs in the financial services area. This may include reviewing loan documents and other legal paperwork. Paralegals may be in charge of performing various types of research or putting together financial files and assessments that companies may need for future business dealings. It would also be up to the paralegal to make sure all documents are legal and as accurate as possible.
Working in the financial services industry may require that a paralegal receive at least their paralegal certification or license through the state. While many years of experience are beneficial, it is important to have a degree and certification to back up their credentials. The financial industry requires documentation and verification for jobs within that industry. Hands-on experience is valuable, but in this situation may not be enough to land you the job.
9. Human Resources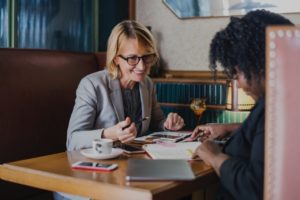 Paralegals who pursue a career in Human Resources may find themselves working with benefits packages, filing insurance claims, handling payroll tasks, or simply working to manage the workforce. Human resources requires many of the same management skills that most office managers have. Learning how to effectively manage an office and perform all of the activities required for the daily operation of the business is a must. It is also important to be able to communicate effectively.
To work in the human resources field, a paralegal does not need to have any additional education or certifications, although hands-on experience may be required. This may be in part, because of all of the insurance and financial tasks involved in managing the operations of an entire company full of employees. A paralegal may want to pursue further education in management if they choose to continue to work in a human resources position.
10. Law Clerk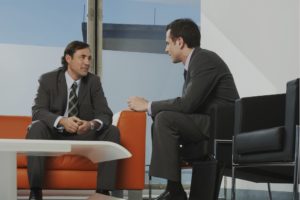 Paralegals are effective law clerks because they understand the laws and how the legal system works. They can effectively manage all of the documents, actions, and activities that take place in a law office and can assist with creating a variety of legal documents. They can also assist with depositions, negotiations, contracts, summons and complaints, as well as many other activities that take place within the office at any given time. They may also do various types of research and investigations.
While there would not be any additional educational degrees necessary to work as a law clerk, it would be important for the paralegal to at least have some form of degree, either Associates' or Bachelor's, as well as their state certification. In some instances, if a paralegal has worked in a law office for many years and has the proper training, they may be able to forgo the degree and just hire in with the paralegal certification.
11. Legal Assistant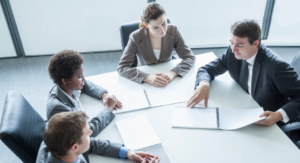 The duties of a paralegal and a legal assistant are similar. If a paralegal chooses to work as a legal assistant, they will be in charge of preparing legal documents, working with the clients, and performing many of the day to day tasks that are included in the operation of a legal office. They will work hand in hand with the attorney, making sure they have all of the files and documents necessary for each case. Legal assistants may also be required to sit in on depositions to take notes and ensure accuracy.
In order to become a legal assistant, a paralegal should have completed a degree program in paralegal studies. If they have several years of experience working in a legal office, a state certification may be all that is required. It will be up to the attorney to decide what level of education he prefers when hiring a legal assistant. Having a degree in paralegal studies is extremely beneficial, however.
12. Legal Secretary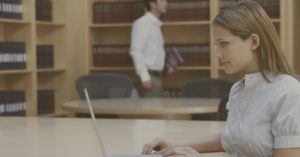 Paralegals can opt for a legal secretary position as well. The legal skills they provide will allow them to work with the attorneys as well as other staff members in the legal office. They will be responsible for scheduling appointments, maintaining the attorneys' court calendars, and answering phones. As a legal secretary, the paralegal will be in charge of handling any office-related duties that need to be performed. They will also work with the attorney to make sure staff scheduling is completed.
In order to work as a legal secretary, no additional education would be required. A paralegal degree and a certification by the state will be more than what is required. If a paralegal has experience in the field, this will be beneficial as it provides the knowledge that is needed concerning how a legal office operates and what tasks must be completed. It also helps to understand many of the legal processes and activities that are performed on a daily basis.
13. Legal Software Training/Support/Sales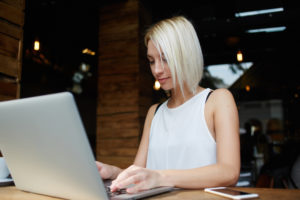 As a legal software/training/support/sales staff member, a paralegal would be responsible for using and maintaining the legal software that is currently in the office. They would also be in charge of training other staff members to use the system as well. If systems with the software should occur, it would be up to the paralegal to work with the software company to resolve any issues and get the system back online and running efficiently. This may include calling in an IT team to troubleshoot the network.
If a paralegal chooses to work with legal software, they may find it beneficial to enroll in an IT degree program or certification course. Legal software can be very complex. While it is important to have the knowledge offered by a paralegal degree, it is even more advantageous to be able to understand the legal software and how it works. With an IT certification, the paralegal can work with both sides of the system and be proficient in each.
14. Legal Transcriber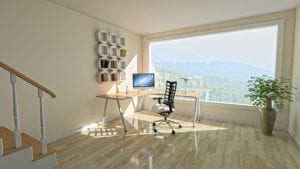 Paralegals who work as a legal transcriber are required to transcribe a wide variety of legal documents, as well as in-person and videotaped depositions into document form. This requires a high level of accuracy, in most cases 98% to 100% accuracy. A legal transcriber must be able to produce documents that can be used in court. Transcribers must be able to work quickly and efficiently, offering an incredibly short turnaround time, sometimes less than 24 hours.
In order to become a legal transcriber, no additional education is needed aside from learning how to effectively use the transcription equipment. The knowledge and skills learned in the paralegal studies degree program is often sufficient enough. The paralegal may want to study for and pass their state's transcription certification test if one is available. If not, there are national transcription certification tests that are available that will give the paralegal the credentials they need.
15. Library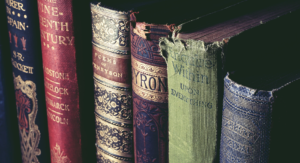 Paralegals can work in either a public library or a legal library. They will have to learn the filing system that is used as well as any specific classifications that may be required. Working in a library requires organizational skills and the ability to perform multiple tasks at one time. Research and fact-checking activities are also common on a day to day basis. In law libraries, a paralegal may be asked to compare cases or locate specific files to be used as part of a legal proceeding.
If a paralegal chooses to work in a legal library, their degree and certification in paralegal studies will more than likely be all they need to be hired and perform the necessary duties. If they choose to work in a public library, they may be able to work in a variety of different areas. To become a librarian, however, they may be required to return to school and earn an additional degree in library sciences or something similar. The job classification for a librarian involves far more than simply managing a large number of books. There are also organizational and managerial tasks involved as well.
16. Marketing Director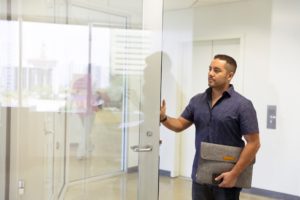 Paralegals make effective marketing directors because of their organizational and management skills. In order to be an effective marketing director, the paralegal would have to come up with marketing ideas and strategies that will be effective for drawing people into the company. Marketing and sales go hand in hand. A paralegal would have to be able to come up with branding ideas and be able to put them into a marketing package that could be offered to prospective clients who are looking for a specific product or service.
The education provided through a degree in paralegal studies will only address the legal aspects of marketing. If a paralegal is interested in becoming a marketing director, they may need to return to school and enroll in an Associates' degree program that will provide them with the basic skills they will need to be an effective marketing director. Certifications and licenses are available but would not be required.
17. Mediator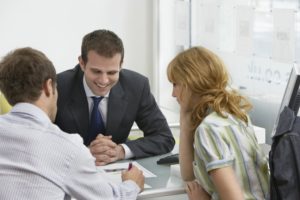 Paralegals have the skills to be an effective mediator in legal proceedings. Mediators must have exceptional listening skills and be able to find reasonable solutions to conflicts within a short period of time. They must have a working knowledge of the legal system and be able to effectively interpret the law. It will be up to them to find fair and reasonable solutions that will benefit both parties. Because mediation is considered a legal meeting, the paralegal's degree and certification will allow them to act in a legal manner.
The degree and certification in paralegal studies will be enough to allow the paralegal to perform mediations as long as it is agreed upon by all parties involved. It may be beneficial for the paralegal to return to school at some point and enroll in classes that involve understanding how to interpret the law and how to write and enforce contracts. The experience they earn while working in a law office will be very beneficial and give them a chance to explore new opportunities.
18. Occupational Health and Safety Specialist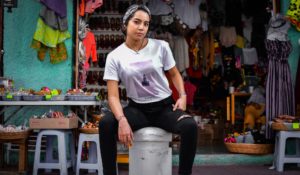 Paralegals can find work as an occupational health and safety specialist. This type of job involves being able to create and enforce safety protocols in various types of work environments. The paralegal must also be able to identify safety hazards within the workplace and offer viable solutions to correct them. If an accident does occur in the workplace, they must be able to perform an investigation, record their findings and testify in court, if it is needed.
While a paralegal's degree and certification in paralegal studies may be sufficient, it is also important that they have sufficient training when it comes to occupational health and safety standards and protocols. There are certifications that are available that will help the paralegal understand the different processes and procedures involved in workplace safety and health issues. Earning a degree in occupational health and safety programs would be very beneficial but is not necessarily mandatory.
19. Office Manager

A paralegal can be an effective office manager without much additional training. Paralegals are taught to be effective managers of large amounts of legal information. An office manager must be able to manage the daily operations of a business. It is important that they be able to manage both their time and the people who work for them. They must be able to handle large amounts of information as well as communicate effectively with both clients and professionals.
Most paralegals who have a few years of experience in their field may not require any additional education or certifications to take on an office manager's position. Depending on the type of office the paralegal will be managing, certain certifications may be beneficial. Health and safety courses may be helpful managing an office that deals with safety issues. Management degree programs may be recommended for paralegals who are relatively new to the field.
20. Project Manager

Paralegals can find work as project managers if they have a background in the type of work being performed. As a project manager, the paralegal will have to organize materials, manage the workforce, and oversee the planning and day to day operations of the project. They will be responsible for updating upper management as well as investors and financial managers. As a project manager, they will be in charge of the entire project from start to finish.
Depending on the type of project being discussed, a paralegal may be able to take on the job without any additional training or education. The type of project in question would determine whether or not additional certifications or degrees may be needed. The organizational and management skills a paralegal has may be enough if they have a few years of experience to draw off of. Enrolling in a management degree program would be beneficial but isn't necessarily required.
21. Public Policy Analyst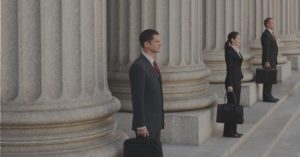 A paralegal may be able to find work as a public policy analyst. A public policy analyst goes over public policies and analyzes them for accuracy, feasibility, and effectiveness. They may recommend specific changes to improve the policy as well as offer updates to specific parts of the policy that may be outdated. A public policy analyst must be able to work with local governments as well as public officials and business owners to ensure everyone has what the need and the policies are fair and reasonable.
In order for a paralegal to be efficient as a public policy analyst, it may be beneficial for them to enroll in a degree program that deals with public administration and the development of public and government policies. Although paralegals may have a few years of experience adding a public affairs or public administration degree to their resume will deepen their ability to be effective when it comes to working with public officials and the policies they create.
22. Real Estate ie. Title insurance professional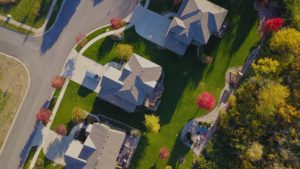 Paralegals can work as title insurance professionals in real estate. As a title insurance professional, a paralegal would be required to research deeds and property titles to determine the rightful owner of a property during a sale or transfer. They would also be required to be able to create the documents necessary for a property to be sold and ownership transferred to the new owner. A paralegal can perform a title search and file the necessary documents with the courts after a sale.
In order for a paralegal to work as a title insurance professional, the paralegal may have to obtain a certification that involves working with real estate documents. In order for a paralegal to sell real estate, they would have to take classes and pass the realtor's exam for their respective state. In order for a paralegal to work in the real estate field, they will have to contact their state licensing board and find out what licenses or certifications are required. Many title insurance professionals must also be able to sell insurance as well, which requires another certification for that particular industry.
23. Recruiter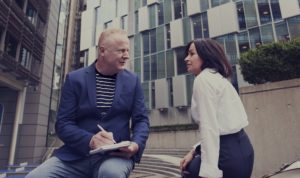 Paralegals can act as recruiters for a variety of industries. A recruiter's job entails advertising available opportunities, interviewing prospective candidates, and then providing them with the necessary training a person may need before taking on a particular job. As a recruiter, it will be their responsibility to ensure the right candidates get hired for the right positions within the company. It is also up to the recruiter to perform background checks and interview references.
In order for a paralegal to become a recruiter, no other education or certifications are required. A business management course may prove to be beneficial, but it is not a requirement. Paralegals who have earned a degree in paralegal studies and received their certifications already have many of the required skill sets to become an effective recruiter. If they have years of experience, they should have the communication and organizational skills as well.
24. Training and Development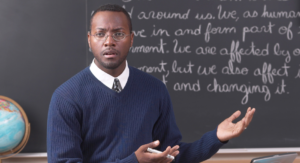 Paralegals can be effective when it comes to training and development. In training and development, the paralegal would be required to offer the proper training and skills to a prospective employee or trainee. In the development stage, the paralegal would be responsible for developing any training materials that are needed to be effective at the job they are applying for. Training and development jobs require that the paralegal has exemplary communication and listening skills.
Paralegals would not necessarily require any additional training over and above their degree in paralegal studies and certification. The skills they have learned through their experience as a paralegal will help them tremendously when developing new training materials. As a paralegal, working in training and development allows them to share the knowledge they have learned and help new hires be more proficient in their duties.
25. Victim Advocate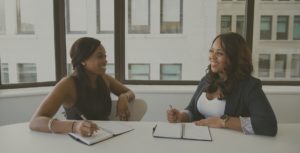 Paralegals make effective victim advocates. Victim advocates speak out for individuals who have been victimized either through the legal system or as the result of a crime. They may be required to appear with them in court, speak out for them in hearings, or simply help them through a difficult time. Working as a victim advocate allows the paralegal to use their legal skills to help victims who may not have other resources to draw from. They can be the bridge that bridges the gap between the victim and the legal system.
A paralegal who has earned their degree in paralegal studies, as well as their certification, can work effectively as a victim advocate without having to take any additional training. Some states may require that an advocate have some type of training in criminal justice or psychology in order to properly perform their duties. Paralegals should find out the requirements for their individual states.
What Kinds of Paralegal Skills are Easy to Transfer to Other Jobs?
All of the needed skills to be a paralegal are transferrable to jobs that require someone who is trained in legal techniques but is needed to apply their paralegal skills in areas of work that are slightly related to the law or not at all.
Some of the jobs that paralegal skills can transfer to include:
Claims adjusters and investigators
Lawyers
Secretaries or administrative assistants
Arbitrators
Contract writing
Title research
Nursing paralegal
Government paralegal
Corporate paralegal
These and many positions like it are ones that utilize the skills of a paralegal due to their need for an individual who's trained to perform research, understands due diligence, can cover all potential angles to reduce or prevent litigation, and knows how to look for adverse language in a document that's not favorable to the employer. Fieldwork such as claims adjustment requires someone who can accurately record information, then decide if the person providing the information is being honest or truthful about the incident.
What Kinds of Professions are Best for Workers with Paralegal Skills?
The best kinds of professions for someone with paralegal skills are ones that require a keen eye for detail, the ability to perform exhaustive research, analyze the information that's uncovered, and understand the implications of the use of legal language. For example, a corporation regularly needs terms of service or use agreements created for its products. The corporation also needs regular updates of existing terms to reflect changes in the product or service. Part of the skills paralegals needs is the ability to write contracts. This skill translates nicely into the writing of terms of service or use for a corporation. Writing terms of service or use for a product is a lengthy process that requires research and the ability to write the complex legal language structures that outline the agreements a user enters into when buying or using a product. A paralegal is well-suited to writing, editing, and formalizing the language in terms of service or use agreement.
Non-legal employers also need paralegals for their deductive abilities as well. That is, a paralegal is trained to find the kernel of truth in a given situation and determine who has the stronger or more compelling rights. Businesses enter into contracts all the time with other businesses, but sometimes the language used in the contract is written to give one business an advantage over the other. If this language isn't caught prior to formalizing the agreement, it can give one business an unfair advantage over the other. No business wants to be at a disadvantage to another, even in a friendly agreement. The skills of a paralegal are suited to contract review and the ability to find unfair language in a contract.
Another one of the skill paralegals need is the ability to conduct thorough research. Title companies need people who are capable of performing in-depth research on property titles to make sure a given title is free and clear of encumbrances. Corporate libraries are another area where paralegals can find employment for similar reasons. Jobs that require someone trained in research are ideal for paralegal skills because paralegals are trained to uncover relevant information in unlikely places.
Does Paralegal Education Transfer?
Yes, paralegal credits transfer to bachelor's in other fields, but a majority of the bachelor's programs are related to the field of law or justice. Some of the bachelor's degree programs that are not strictly paralegal in nature include:
Criminal Justice
Criminal Justice – Human Services & Advocacy
Legal Support and Services with a concentration in Paralegal studies
Legal Studies
You can transfer your associate's of applied science or arts into a bachelor's degree program that involves the sciences or humanities such as the social sciences, but there are few transfer options outside of these areas of study. The reason being is that paralegal studies are designed to teach people how to support lawyers by understanding the basics of the law, how to research the law, and how to write legal documents that draw upon the law for support. While these skills are used in many other industries beyond the field of law, they are not easily transferred into other areas of study. If you're not sure about becoming a paralegal, and you can't find a program that accepts a paralegal credits transfer, you may want to look into getting a paralegal certificate first.
Related:
Top 50 Locations for Lawyer Jobs
The 10 Highest Paying Paralegal Jobs
School Finder