Despite what many outsides of the legal field might think, there is no such thing as a pre-law major – that is, there is no one specific undergraduate major needed for someone who wants to go into law. When you are looking into the best pre-law majors, you may discover that many bachelor's degrees can help you get into law school. (Of course, a paralegal bachelor's degree is a great choice as well.) The key to finding the top pre-law majors is to focus on degree programs that build skills valuable to a lawyer. If you're already working as a paralegal, the good news is that you've already got a lot of those skills.
The best majors for law school candidates focus on building up useful skills that will be useful to an attorney. You may benefit from a degree related to communication or analysis, such as philosophy or English. A degree that focuses on analyzing data is useful as a pre-law program because attorneys must evaluate information and put details together during a trial. You may choose skills related to business or economics if you are interested in business law. Communication and interpersonal skills, like those honed in psychology, are also valuable to a law student because it helps the student when speaking to witnesses and juries. Whatever the choice, a smart pre-law student will base their choice on skills – not the name.
Featured Programs
Selecting the Best Undergraduate Majors for Law School
There are particular skills common to lawyers, and to select the best majors for pre-law, Online Paralegal Programs editors focused on the skills first, then on selecting majors that focus on those skills. From analysis and communication to organization and objectivity, we chose majors that impart the knowledge and abilities that will lead to success in the courtroom, the boardroom, and everywhere else lawyers do their job. Our choices for the best majors for pre-law:
1. Business
2. Economics
3. English
4. History
5. Humanities/Liberal Arts
6. Mathematics
7. Philosophy
8. Political Science
9. Psychology
10. Sciences
Read why below!
School Finder
Majors are presented in alphabetical order.
1. Business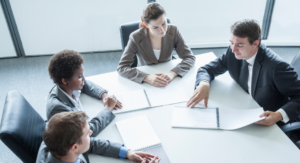 For those considering pre-law and a future career as a lawyer, understanding the inner workings of business and their operations is beneficial, which is what makes Business one of the best degrees for law school. When preparing for the LSAT exam, students are required to endure studying habits that reflect the skills taught in this program. Because the business industry is similar to the legal system, many of the same laws and regulations are discussed, reviewed, and taught in business classrooms, making it one of the best degrees for law school.
Business programs offer those who are looking at commercial law as a specialty a thorough understanding of this industry, as well as giving them the skills they need to be successful in the courtroom. Obtaining an undergraduate degree is beneficial for more than just the business industry. A program in Business is earned through a rigorous program that teaches students the skills they need to lead, speak, and analyze in their field. A business program requires intense reading and writing as well, and becomes more of a challenge as the program progresses.
2. Economics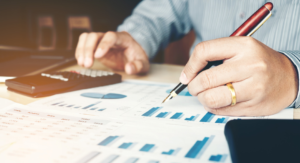 Those who pursue and graduate with a degree in Economics find themselves with an unrequited understanding of the law and analyzing logic as it pertains to the economy and the various social factors. In order to successfully complete this degree, the student must master the ability to not only analyze the data gathered but also investigate and implement solutions for the data to shift it to a positive trend.
As one of the best undergraduate majors for law school, a student pursuing a degree in economics will have a thorough understanding of corporate law, since economics is at the foundation of major corporations and large agencies. From preparing to take the LSAT to study through law school, an undergraduate program in Economics give law students an insight into the foundation of law and a basis for legal reform among the law field in the years to come.
3. English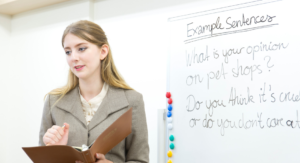 English is one of the best degrees for law school because of the amount of reading that is attached to the major. Law school and a law career as a lawyer, no matter what specialization, requires lots of reading material and comprehension of what is being read by the lawyer to use in their particular case. Another skill that is taught with an English degree is that of persuasive writing, which is beneficial for all lawyers and law students when preparing their closing arguments for a case.
Those majoring in English practice vast amounts of writing and reading. This major requires students to have accurate grammar and understand the standard process of writing essays in a variety of tones, grasping the skill to manipulate the content to fit their vision and desire. From informative to argumentative writing formats to have an understanding of linguistics, these students have a substantial skill set.
4. History
An undergraduate degree that is grounded in research and investigation, those majoring in history develop a specific set of skills that allow them to utilize facts and research for logic and to determine the exact event that occurred. There is no opinion found in this major, just the ability to read a mass amount of primary sources and research on specific topics and events and present the details and highlights of the proposed event.
History is one of the best undergraduate majors for law school, due to the skills it teaches students. Like other majors, history has an in-depth and thorough amount of reading, writing, and research that is required to complete the degree. This set of skills will not only aid law students for the LSAT test but assist them throughout the basis of their career, as they have a stable foundation in how to gather pertinent information for their cases.
5. Humanities/Liberal Arts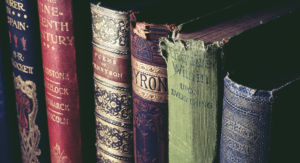 A humanities or liberal arts degree represents a curriculum that includes a variety of disciplines. Students who graduate with such a degree should be well-informed, analytical individuals who are able to speak and work with diverse people on a daily basis. A liberal arts education is the classic "well-rounded" education, and graduates have an understanding of history, English, science, and religion among other disciplines. Having an understanding of generalized culture and know which career niche they would like to pursue since they have gained an understanding for many of them.
This degree is one of the best degrees for law school, as it gives law students a roadmap of where they may want to pursue their law career, and which types of cases fit the preference. With languages, culture, and religious backgrounds on their transcript, many law schools find these individuals to be exactly what they need prior to entering law school.
6. Mathematics
Since so much legal work requires an above-average understanding in math concepts, having a degree in mathematics can be very beneficial. Lawyer niches such as bankruptcy, real estate, and taxation laws are often pursued by lawyers who have a background in mathematics. They not only understand the basics to billing clients and operating their own business, but they also use numbers and statistics in the courtroom to assist with the cases found in their niche area.
Earning a degree in mathematics is a real accomplishment for those who complete the program, as this degree takes logistics, statistics, and analyzing to another level. These students often hold higher GPAs in their graduating class and average high grades on the LSAT. The concept of mathematics, in general, is based out of logic and solving problems when presented to the student.
7. Philosophy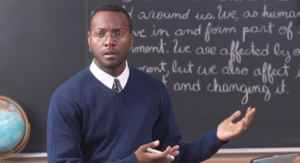 Philosophy is one of the less popular majors today, despite it once being one of the leading majors over a century ago. However, philosophy gives its students a foundation in ethics and human nature as they pertain to the different cultures and the reasoning for human actions such as law and the legal world. There is a focus on small but critical details that can lead to evidence for a specific conclusion. This program encourages its students to pursue their own logic and understanding to current schools of thought and challenge them.
Because philosophy has always been a discipline that provides an in-depth study of politics and the legal industry, it is one of the best undergraduate majors for law school. This program allows students to gain an understanding of different political schools of thought and make observations on the most important details of their case.
8. Political Science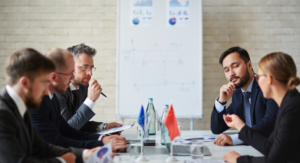 A degree that focuses on the basis and foundation of American politics is a degree in political science. This curriculum not only gives a history of the American legal system, but an in-depth understanding of the legal system, what these regulations mean, and cases are handled regularly. Students who have completed a degree in this discipline has a thorough understanding of the courtroom and how it works, as well as the political behavior that is consistently represented throughout the nation.
This is one of the best degrees for law school as students who have earned this degree have a foundation in the law basics, no matter which niche they choose to practice law in. Understanding the ins and outs of the American judicial system is essential for all lawyers, and those who know that they want a career in the field of law can succeed with this degree.
9. Psychology
One of the most popular majors today is Psychology. A degree that gives insight to understanding how a person thinks and behaves is a discipline that can be the foundation for many careers following graduation. This curriculum includes vast amounts of reading, writing, and researching in a number of projects and assignments, which lets employers know that these students are fluent in these skills.
Since human behavior is behind every law that has been enacted and the reason for each case that requires legal counsel, psychology is a solid foundation for lawyers of tomorrow and one of the best undergraduate majors for law school. Because many lawyers work with public agencies such as social services and human services, it is imperative to be able to thoroughly understand their clients and plead their case in a courtroom on their behalf.
10. Sciences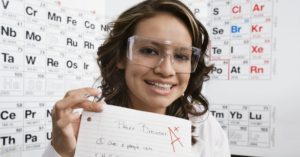 Obtaining an undergraduate degree in the sciences is a rigorous curriculum that pushes students to understand logic, statistics, and research due to the numerous math courses and labs that are required for program completion at most institutions. Students can focus on a variety of scientific industries, such as chemistry in the labs or biology working with wildlife and the environment. Working with data is a growing skill that is desired in a number of industries and pre-law is one of those.
Students who have an undergraduate program in the sciences are often more well-versed than their classmates in understanding data and the essence of logic. Also, they have a foundation that could prepare them for a specialized niche of law such as environmental law or even the pharmaceutical industries that will require representation. Having a background in the sciences, however, allow law schools to see the uniqueness in their students and give them the ability to pursue the career they choose in an industry that they understand.
What are Some Prerequisites Everyone Needs for Law School?
Looking into the prereqs for law school sets the foundation to developing your long-term strategy for your undergraduate degree. You need to make sure you meet the pre-law requirements to help you avoid wasting time in your final year to catch up.
The standards that apply to specific schools may have some slight variations when it comes to testing scores and related factors; however, there are some prerequisites that apply to law school as a field of study that you want to meet or exceed. The obvious standard to meet is that you obtain an undergraduate degree. Many fields of study are a good option to help with your goals to get into law school. Schools may also set standards in relation to your grade point average, or GPA, when you apply for law school.
In most cases, students planning to enter law school must pass the LSAT, or Law School Admissions Test, before they are accepted into the program. While some schools may also accept a GRE score in lieu of the LSAT, it is the most common standard for law students.
Schools also ask for letters of recommendation from previous teachers or professionals from your undergraduate school. The letters of recommendation give the law school an idea of how others see you as a student and your character. A personal statement is also part of the process to get into law school. Keep in mind that a personal statement may or may not have a prompt, so you will want to look into the details for each school before determining how to write and present your personal statement.
What Kinds of Skills Will Help Me Succeed in Law School?
When you are looking for what bachelor's degree is needed for law school, you want to focus on the skills that you develop rather than the specific focus on the law. Consider degree programs that build on your ability to communicate or to evaluate data. You can also focus on degrees that give you a strong foundation in history or a specific field of study like economics. The skills for law school that help you succeed during your studies give you a clear idea of where to focus during your undergraduate program.
A key skill you need to develop is critical reading. You need to understand complicated texts and documents to work as a lawyer. A large part of your job is researching the laws that apply to a specific case and looking up previous cases with similar circumstances to determine the potential options to defend or prosecute an individual. Critical thinking and critical reading are vital skills for a lawyer.
You also need to develop your writing skills. A lawyer must write legal documents with appropriate terminology and details. Expect to work on a wide array of written documents for your work.
Skills for law school also focus on oral communication. You need to feel comfortable talking in public. Focus on public speaking skills when working on skills that will help during law school.
What About Other Majors?
The best majors for a law degree are not the only ones that apply to your goals. If you have a degree that differs from the most common options, then it brings up a simple question: is it a good fit for your degree. Is accounting a good major for law school? Is criminal justice a good major for law school? You may even wonder, is journalism a good major for law school?
Due to the wide array of topics covered under the law, you can benefit from a variety of undergraduate degrees. A degree in criminal justice, accounting, or even journalism may fit well with law school due to the focus on specific areas of study.
Is accounting a good major for law school? Accounting offers the opportunity to focus on laws that pertain to businesses, as well as an understanding of the complexities of tax, economics, and business regulations that a business lawyer deals with.
Is criminal justice a good major for law school? In the case of criminal justice, a degree gives you an understanding of how the criminal justice system works and may benefit a criminal defense lawyer.
Is journalism a good major for law school? Journalism is a useful pre-law degree because it helps you master many of the core skills you need as a lawyer, including investigative skills, interviewing, and making succinct, straightforward arguments.
Related:
School Finder