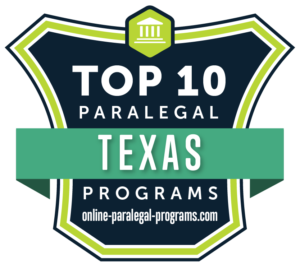 The demand for paralegals is growing all over the country, and it's not showing any sign of slowing down. Paralegal demand is much higher, on average, than the demand for other jobs. Texas is no different – it has some of the best cities in the US for paralegals. That's why working people and career-changing adults are finding an American Bar Association-approved paralegal program to be a great start into a rewarding career. When you look for ABA-approved paralegal programs in Texas, you can make sure that you get a full, meaningful education. If the ABA approves the program, then you'll know that it's worth your time and money.
You can also find online paralegal programs in Texas. While the ABA does not officially recognize online programs, many of them come from ABA-approved institutions, so you know that you're getting the same quality education that students get in a physical classroom. Again, that ABA recognition should be your top priority, especially when you look for online paralegal programs in Texas. That's the surest route to becoming a paralegal in Texas.
Featured Programs
How We Ranked the Best Paralegal Programs in Texas
The Online Paralegal Programs ranking of the best paralegal programs in Texas began with nothing but ABA-approved schools for the highest quality. Texas has plenty, so the next step was to rank them by criteria that tell prospective students they can trust these institutions to provide a real return on investment. We ranked by Alumni Salary, Student Satisfaction, and Tuition Cost, using data from College Scorecard, IPEDS, and Niche.
1. Texas State University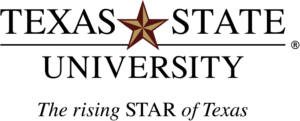 Texas State University offers both a Master's in Legal Studies and a Paralegal certificate. As a student, you can choose the pathway that fits your needs best. Either way, these choices stand out among legal programs in Texas. First of all, this program has rigorous admissions requirements. Both programs demand a high GPA from the applicant's undergraduate studies. Second, every teacher within the program has experience as a working attorney. Thanks to these and a broad range of classes, TSU offers one of the best paralegal programs in Texas.
TSU values academic excellence and diversity. It demands high academic standards. Faculty and staff here know that when teachers have high expectations, students rise to the occasion. When it comes to diversity, TSU doesn't just talk about it. It has a genuinely diverse student body. As a matter of fact, 52% of the student population consists of ethnic minorities. Speaking of diversity, Texas State ranks near the top for the highest number of Bachelor's degrees earned by Hispanic students in the US.
School Finder
Program: MA in Legal Studies or Paralegal Certificate
Format: Campus
2. Wharton County Junior College

Wharton County Junior College offers a great AAS in Paralegal Studies. This two-year program provides a solid foundation for those who want to become paralegals. Some students go directly into a paralegal career after graduation. Others apply their credits to a Bachelor's degree or law school. In any case, this program provides exactly what students need with no added frills. As a result, it's one of the more cost-effective choices for future paralegals. That's what makes it one of the best paralegal programs in Texas.
Whether students choose to pursue a Bachelor's degree or head straight into their careers, Wharton County Junior College provides the preparation that students need. For those entering the career field, this college's practical education and career-focused degrees help them find the confidence and knowledge that they need to move forward. For those entering a Bachelor's program, this school's liberal arts focus helps them prepare. WCJC is a great place for upward-moving career seekers. This school has a unique focus on high-demand careers.
Program: AAS in Paralegal Studies
Format: Campus
3. Amarillo College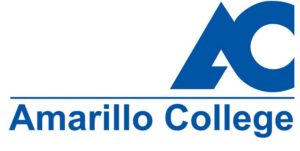 Amarillo College offers a Legal Studies certificate and a Paralegal Associate's Degree. Both programs prepare future paralegals to fulfill significant roles in law offices. The programs instill practical skills and help students become competitive in their fields. As a result of these programs, students become empowered to seek high-demand and high-paying jobs after graduation. Whether you pursue a Bachelor's degree later or start applying for jobs right away, you'll have the advantage of graduating from one of the best paralegal programs in Texas.
Amarillo College prepares students for success. Students here get a firm foundation for their academic and career futures. Since success isn't a "one size fits all" endeavor, Amarillo helps students identify their individual pathways to the future. This college focuses on strategies that serve students and the Texas panhandle as a whole. Amarillo is committed to student financial success as well as career success. That's why they do everything in their power to create an affordable education. Their continued cost-effectiveness is a major part of their long-term strategic plan.
Program: AAS or Certificate
Format: Campus
4. Lone Star College

Whether you want an AAS or Certificate in Paralegal Studies, Lone Star College can help. The AAS program takes roughly two years to complete, while the certificate program takes about one year. Both programs cover a wide variety of skills. Students here gain the flexibility that they'll need to work in all kinds of settings. For example, they may move on to work in an attorney's office, a nonprofit, or another center that requires legal assistance. Faculty members consist of experienced legal professionals. Lone Star provides one of the best paralegal programs in Texas for those who need both cost-effectiveness and practicality.
Spanning several campuses, Lone Star College covers a range of career skills and academic programs. Lone Star has a vision for worldwide-recognized excellence. As an open-enrollment institution, it offers admission to most students who complete the application process. It also offers affordable education, scholarships, grants, and other forms of financial aid. Among all community colleges in the US, Lone Star College ranks third for the number of degrees awarded. It's also the second in the nation for granting Associate's degrees to Hispanic students.
Program: AAS or Certificate in Paralegal
Format: Campus
5. Collin College

Collin College has a great Paralegal/Legal Assistance program. Students can get either a certificate or an AAS. Unlike a lot of other Paralegal Studies programs, students here can earn their degree or certificate online. The online option gives students some extra flexibility. A lot of working students make this choice. However, if on-campus learning works better for you, you can choose that option, too. Either way, you'll get a broad range of classes that will enhance your skills and prepare you for a career in legal assistance. As one of the best paralegal programs in Texas, this program prepares students for a fast-paced and highly competitive career.
As the only public college in its county, Collin College provides a cost-effective and resource-filled education. Like other community colleges, Collin provides practical skills and career-based learning. What sets it apart, however, is its commitment to dignity, creativity, innovation, and service. Students are encouraged to think outside the box. Furthermore, this school offers plenty of support services so that students can get the most out of their educations. Collin College has a lot of award-winning faculty members. Many have been recognized by the Carnegie Foundation for the Advancement of Teaching.
Program: AAS or Certificate in Paralegal/Legal Assistant
Format: Campus or Online
6. San Jacinto College

San Jacinto College's AAS in Paralegal Studies prepares students for lots of opportunities. Paralegals need a deep well of skills. They need organization, flexibility, research skills, and people skills. San Jacinto College helps students sharpen and grow those skills. As a result, they're prepared for life as a paralegal when they graduate. Students can move on to work in private law firms, legal departments, government agencies, and more. With its thorough training, San Jacinto College is one of the best paralegal programs in Texas.
San Jacinto College is the perfect place for non-traditional students. All students have unique needs and situations. San Jac is there for those students that break the mold in one way or another. It provides the flexibility that these students need. Meanwhile, it also provides academic excellence, inviting students to take an active role in their educations. One of the biggest benefits of San Jac is its job connections for students. This school partners with local businesses and industries to connect students to job opportunities.
Program: AAS in Paralegal
Format: Campus
7. Lee College

Lee College's paralegal program helps students prepare for their futures. It instills a range of skills that help students thrive in all kinds of law offices. By the time they graduate, students have organizational skills, research skills, and so much more. This program is offered online and on-campus. As a result, students get a fair amount of flexibility. The program is also affordable and practical. Overall, for those who want to combine affordability with skilled learning, Lee College provides one of the best paralegal programs in Texas.
Lee College is committed to helping students achieve their dreams, and it recognizes that not all student pathways look the same. It serves the community and its students, meeting them where they are. Lee promotes an attitude of lifelong learning. Whether students go straight into their careers, pursue a Bachelor's degree, or do some combination of the two, they have the skills and curiosity that they need to keep growing. Lee College values and emphasizes diversity. In fact, it received the diversity award from the American Association of Community Colleges.
Program: AAS or Certificate in Paralegal
Format: Campus
8. Texas A&M University-Commerce

Texas A&M University-Commerce has a great Paralegal program. Students can earn either a BA or BS. The program lets students learn from expert faculty and staff. This comprehensive program covers a variety of subjects. As a result, when students graduate, they have plenty of job skills and enough flexibility to apply those skills to virtually any situation. For those who want to gain a wealth of skills and become respected in their field, TAMUC provides one of the best paralegal programs in Texas.
When it comes to university sizes, TAMUC provides the best of both worlds. On the one hand, it's part of the broader A&M system. This means that students get all of the resources and expertise that comes from a large university. On the other hand, this education comes from the smaller Commerce campus. Those who need a smaller, more personal learning environment enjoy getting their education here. This school values deep learning, collaboration, and plenty of student support. Compared to many other four-year programs, TAMUC is uniquely affordable. It also has several financial aid opportunities such as student loans and scholarships.
Program: BA/BS in Paralegal Studies
Format: Campus
9. Tarrant County College

Tarrant County College's Paralegal program is practical and affordable. It helps students to draw on their own talents as they learn new skills. Students learn the basics of the law and how paralegals play a unique part in that system. In this program, students can pursue either an Associate's degree or a Certificate. Either way, students get a practical and skill-building experience that prepares them for the workforce. As a result, TCC's program has become one of the best paralegal programs in Texas.
TCC helps students find success – whatever that success means to them. At TCC, students come from all backgrounds, have all kinds of career goals, and have all sorts of flexibility needs. However, what these students have in common is that they're driven. They have plans for their future, and TCC is just the place to help them make those plans happen. TCC recently established a micro-grant program to help students facing financial hardships.
Program: AAS or Certificate in Paralegal
Format: Campus
10. Lamar State College

Lamar State College offers an AAS in Paralegal Studies. This program prepares students for one of the fastest-growing career fields in Texas. The faculty in this program know that being a paralegal is a demanding job. It requires all kinds of skills. Lamar State helps students maximize those skills so that they're empowered to step into their careers with confidence. The program covers a wide range of topics, giving students a full spectrum of knowledge. As a result, Lamar State has become one of the best paralegal programs in Texas.
As part of the Texas State University System, Lamar State provides lots of help and resources for students. It focuses heavily on job-centered skills, serving those who might earn a Bachelor's degree in the future and those who simply want career-based knowledge. Whatever a student's path may look like, Lamar State faculty help make that path clearer. Those who want affordable education should look into Lamar State. It recently cut its tuition costs by 29%.
Program: AAS in Paralegal
Format: Campus
Why Should I Look for ABA-Approved Paralegal Programs in Texas?
The American Bar Association is the source of legal standards in the United States. The ABA exists to uphold the standards of law education, advance the public's understanding of the law, and make sure that legal professionals meet certain baseline standards. Those legal professionals include paralegals and legal assistants. When a college seeks ABA approval for a paralegal program, the ABA looks very closely into that program. They make sure that the program meets their high standards before they award their stamp of approval.
Looking for ABA approval will also prevent you from getting scammed as you pursue your education. A lot of for-profits, low-quality schools will provide you with halfhearted "training" in exchange for a lot of money. By the time you graduate, you'll have a worthless degree and may have to start all over. To put it bluntly, getting a degree from one of these schools is just a waste of time. However, some of these schools have gotten good at hiding their lack of credibility. Some students don't realize until it's too late that they've invested in something that won't serve them. The easiest way to avoid this disaster is to look for ABA approval. The ABA won't approve any programs that don't serve their students well.
Finally, your future employers will look at your educational background. If you go to a school with ABA approval, they'll know right away that you got a good education, and they'll have more confidence in hiring you. Without an ABA-approved education, your job search probably won't turn out well. You may have to settle for a lower salary and fewer benefits.
Can I Get an Online Paralegal Program in Texas?
Online education is a great choice for people who need flexibility. For example, a lot of parents and working adults choose online learning instead of on-campus learning. Online programs let you work from anywhere and set your own schedule. You can take advantage of these programs if you want to become a paralegal.
Additionally, you can look for online paralegal certification. Texas online programs often include certification options for those who don't want a full degree. If you already have some professional experience or a degree, a certification can help you get started in the field. Certificate programs usually don't take as long to complete as degree programs can take. Start by searching for "paralegal certification texas online" or similar keywords. Again, though, look for ABA-approved programs.
How is the Job Market for Paralegals in Texas?
A person with the appropriate education should have no trouble finding paralegal jobs in Texas. As a matter of fact, Texas paralegal jobs tend to have higher salaries than the national average. Texas paralegal jobs are more concentrated in the big cities. Houston, in particular, leads the way when it comes to paralegal jobs in Texas. It has a lot of large, corporate law firms that need plenty of paralegal help. Dallas isn't far behind when it comes to paralegal demand. As a large city, it too has lots of paralegal jobs available.
If you'd rather work for a small law firm, look around the cities, towns, and suburbs just outside of the major cities. The further you move from the big cities, the smaller and more personal the law firms will become. With the demand for paralegals being as high as it is, you shouldn't struggle to find work, even outside the big cities. However, smaller law firms likely can't pay as much as the larger corporate ones.
How Much Do Paralegals in Texas Make?
As mentioned earlier, the average Texas paralegal salary is a bit higher than the national average. In 2019, the average salary is about $48,350. Again, however, a lot of factors depend on the city where you work. In the Dallas and Fort Worth area, for example, that average is $61,320. In the Houston area, it's $61,770. Of course, a few things will factor into your salary. Salary usually depends on experience level and education.
Related:
Top 10 States for Paralegals
Top 10 Cities for Paralegals
Top 25 Most Affordable Online Paralegal Associate's Degree Programs
School Finder