The paralegal profession is among the fastest growing occupations in the United States. However, it is becoming increasingly competitive for employment positions after graduation. Therefore, it is often beneficial for paralegals to further their education and experience in order to increase marketability and impress future employers. When paralegals go the extra mile to receive a graduate certificate, they can open new doors in the legal field and beyond. Having additional credentials can allow paralegals to enter or advance in the workforce with confidence.
How to Get a Paralegal Certificate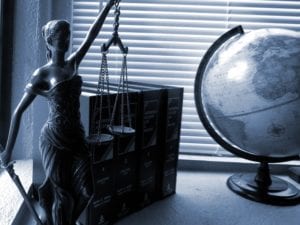 The requirements to get a Paralegal Certificate will vary from institution to institution. Depending upon how much prior education you have received, you may choose to enter either an undergraduate or graduate program. While many students prefer an on-campus program, there are quite a few online programs to meet the growing demand for flexible coursework. The first step to getting your certificate is to determine what your personal needs and goals are.
Featured Programs
Students who have had little to no previous college experience can obtain an undergraduate Paralegal Certificate to get started working in the field. Another option for undergraduate students would be to get a bachelor's degree in paralegal studies instead of a certificate.
People who already hold a bachelor's degree that may be looking to change careers or gain additional knowledge to further advance their existing careers would find a graduate certificate that would best suit their educational needs. To find out more on how to get a Paralegal Certificate if you are a graduate student or have prior education, the ranking below can help you locate some of the best programs designed for students like you.
What is Paralegal Studies?
Paralegal studies is a major or area of study designed for students who wish to work as paralegals. Courses will vary from program to program depending on the degree or certificate program that you qualify for or choose to enroll in.
School Finder
Paralegal programs that are approved by the American Bar Association (ABA) are required to be a total or equivalent of 60-semester credits of which a minimum of 18 must be general education courses and a minimum of 18 legal specialty courses. Programs may allow the students to fulfill the general education credit requirements through previously completed coursework or by passing a nationally recognized equivalency test.
Paralegal studies courses will vary from program to program. Most will include an introduction to paralegal studies course to help students get acquainted with the subject. The following are examples of paralegal courses which may be found within paralegal studies programs:
The Judicial System
Civil Procedure
Constitutional Law
First Amendment Law
Great Trials in American History
Legal Research
Legal Writing
Legal Technology
Contract Law
Wills, Trusts, and Estates
Evidence
Litigation
Torts
Other courses you may find on specific kinds of law within a paralegal studies program are:
Real Estate
Business Law
Federal Tax Law
Workman's Compensation Law
Family Law
Environmental Law
Criminal Law
Elder Law
Social Media Law and Ethics
Employment Law and Policy
CyberLaw
The following are the best graduate certificate programs in paralegal studies that prepare students for a fascinating and rewarding career in law as a paralegal.
Methodology
Factors used to determine this ranking include measuring statistics from the schools which offer the programs. Statistics are gathered from resources such as the National Center for Education Statistics, Niche, individual school websites, and CollegeData. Schools were ranked on the basis of affordability, student satisfaction, and graduation rates. Although some data reviewed does not reflect graduate programs, it does give an overall measure of the quality of the school.
The following is a breakdown of the weight each statistic had when creating the ranking:
Average Cost of Attendance – 25%
Graduation rates – 25%
Retention rates – 25%
Student Satisfaction via Niche – 25%
All schools in the ranking are not-for-profit private institutions or public institutions which offer paralegal programs that require prior education and/or substantial work experience in order to be eligible to be accepted into the program. Programs may be on-campus, online, or a hybrid of both. None of the institutions have been given preferential treatment, nor did anyone request such treatment.
1. University of Washington
The main campus of the University of Washington is located in Seattle, Washington. The institution was founded in 1861 and has a long history of helping students to realize their potential through their innovative curriculum. Today, more than 54,000 students enroll annually at UW. Not only is the University of Washington at the top of our ranking, but the university has been ranked favorably in several publications including Money Magazine and Washington Monthly and a global ranking from Shanghai Ranking Consultancy which has done annual rankings since 2009. There is a large number of University of Washington notable alumni and faculty as well as famous and successful people who have attended the school. Some of these are the legendary martial artist and actor Bruce Lee; Rainn Wilson who is best known for his role in the hit show The Office; attorney and the Principal and CEO of IMPACT Strategies Angela Rye who also appears on CNN as a commentator and is an NPR analyst, and NBA player Isaiah Thomas to name a few.

UW offers a Certificate in Paralegal Studies program in which admission requirements include a bachelor's degree from an accredited institution, completion of college-level coursework (or adequate test scores), and skills relevant to the course. The course is a hybrid program so students will need access to a computer and a high-speed internet connection is recommended. There is an opportunity for students who are taking a similar program to be able to transfer into this program, more details for requirements and qualifications can be found on the program website.
Students working to earn their Certificate in Paralegal Studies from UW will learn a variety of skills needed to become a paralegal or be capable in a related job. Courses cover many different aspects of the expectations and duties of a paralegal. Students can expect to learn how to perform legal research including writing and analysis, law office procedures and technology used therein, civil procedure and litigation, and much more. Students in Washington who complete the program are one step closer to becoming a Limited License Legal Technician (LLLT) as the program meets the core curriculum requirements set by the Washington State Bar Association.
2. The University of North Carolina at Chapel Hill
The University of North Carolina at Chapel Hill, Chartered in December of 1789, was the first state university to open its doors to students as well as the only public university to have awarded degrees in the 18th century. UNC-Chapel Hill is the flagship institution for the University of North Carolina system and enrolls nearly 30,000 students each year. The university boasts a 13:1 student-to-faculty ratio and the average class has less than 50 students. There are many UNC notable alumni including former U.S. President James K. Polk, former U.S. Vice President William R. King, Andy Griffith, Michael Jordan, Roy Williams, Sallie Krawcheck, and many more.

The UNC Paralegal Certificate Program requires students to have either a 2-year or 4-year undergraduate certificate in order to participate. Their program is ideal for legal assistants or staff who want to earn a professional credential in order to advance their careers, future law students who want to get an early start by working in the field, or professionals who are looking to change their careers. Those who complete the program gain skills relevant to jobs within the legal field which can be applied to other careers including those in real estate, government, hospitals, and corporations to name a few.
Students participating in the program will learn legal-specific skills which include conducting law-related research, courtroom litigation preparation. Students will also learn legal terminology, professional responsibility, and legal ethics. Other courses in the program include areas such as criminal law, family law, contracts, real estate, torts, and two survey courses.
3. University of California, Los Angeles (UCLA EXTENSION)
The University of California, Los Angeles, most commonly referred to as UCLA, is the largest campus of the University of California system and is recognized nationwide for being one of the top universities in the country. UCLA Extension is part of the UCLA Division of Continuing Education and is considered to be the world's largest continuing education program on a single campus. Both the UCLA main campus and the UCLA Extension campus are located in the Westwood Village area of Los Angeles, one of the safest and most beautiful neighborhoods in the area. Some of the UCLA notable alumni include Marcia Clark, Jackie Robinson, Kareem Abdul-Jabbar, Francis Ford Coppola, Jack Black, George Takei, and James Dean.

The Paralegal Studies Certificate offered by UCLA Extension has been approved by the American Bar Association for more than 40 years. Students will be prepared for their paralegal career after completing this 36-unit program which is taught by professionals working in the legal field including paralegals, attorneys, and judges. Students can expect to learn about the overview of the paralegal field and responsibilities, the stages of a civil procedure, how to conduct legal research and draft legal documents, as well as learning how to utilize legal technology, and more. The estimated program tuition for 2018-2019 is $8,250 with textbook and materials an additional $1,000.
4. University of South Carolina
The University of South Carolina in the downtown state capital city of Columbia, SC is a public, research university. USC was established in 1801, and the first classes were held four years later in 1805 with nine students in attendance and two faculty members. The flagship campus of the University of South Carolina system covers 359 acres today and enrolls about 34,000 students. The University of South Carolina's notable alumni is a diverse and talented group of individuals which include Lindsey Graham, Fritz Hollings, Andrew Card, Leeza Gibbons, Darius Rucker, Darla Moore, Rita Cosby, Ainsley Earhardt, and many more.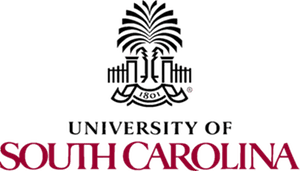 USC, or Carolina, is one of only 32 public institutions to have earned the top-tier designation by the Carnegie Foundation in both research activity and community engagement. The university has earned many accolades for its high-quality programs, such as having the top-ranked undergraduate international business major as well as the best international MBA program as ranked by U.S. News & World Report. Kiplinger's and Princeton Review have both ranked the University of South Carolina for being the best value in public schools.
The USC Paralegal Studies Certificate Program is a six-month program that can be taken either in the classroom or online. The program consists of 120 hours which utilizes resources textbooks, workbooks, as well as online support which are all included in the cost of tuition. Admission requirements include a four-year degree or four years of professional work experience in order to participate. In order to complete the program, it is necessary that students have at least a score of 70% in every class as well as an overall average of 75% or better for the program.
Instructors of the program are experienced attorneys with expert knowledge of the legal system and are members of the State Bar of South Carolina. The program curriculum includes the following components: introduction to law, tort law & personal injury, legal research & writing, civil litigation, contract law, and family law. Also, students will learn many valuable aspects of being a paralegal including legal terminology, legal analysis, ethical considerations, federal court structure, the stages of litigation, legal memorandum form, and more. Students will also get assistance with resume writing and interviewing skills to aid them with their career development when they are ready to assume their work role as paralegal.
5. Rice University
Houston, Texas is home to Rice University, a private research university located on a beautiful 300-acre tree-lined campus. Rice opened in 1912 and has a tragic and intriguing history behind the founding of the institution which involves the murder of its namesake, William Marsh Rice. The institution was very important during the space race as it had close ties with NASA and has continued to be one of the leading educators for astronauts and scientists in the country. It is also the location of John F. Kennedy's famous speech in 1962 regarding the United States' intention to land a man on the moon.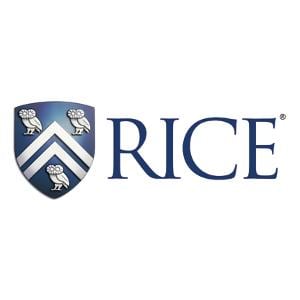 In 2017 nearly 7,000 students were enrolled at Rice with 3,970 of those being undergraduate students. Some of Rice University's notable alumni are Howard Hughes, John Doerr, Larry McMurtry, Annise Parker, Robert Curl, Alberto Gonzales, among others. Rice University has produced a dozen Rhodes Scholars as well as two dozen Marshall Scholars.
Rice University's Paralegal Graduate Certificate program is designed for working professionals with convenient evening and online classes that are taught by practicing attorneys. Students will learn the necessary skills to be effective when working and fulfilling duties as a paralegal. The curriculum covers a vast number of topics starting with an introduction to the legal field, essential terminology, conducting research, stages of litigation, court rules, arbitration, the utilization of legal forms, and much more.
In order to gain a Rice University Certificate of Achievement for completing the program students must have 70 percent in the following three areas: attendance, grade average for their classes, and on the final exam. The program also includes career search support, so that students are able to put their newly learned skills to practice.
6. James Madison University
Harrisonburg, Virginia is where you can find James Madison University. The university is a public research university that was established in 1908 as The State Normal and Industrial School for Women, a women's college. The school has grown and evolved with the educational needs of its surroundings and has changed names several times, with the current name, adopted in 1976, in honor of former U.S. President James Madison.
Today, the school enrolls 22,686 students with the vast majority being undergraduates. The freshman class of 2017 had a brilliant 91% retention rate, and JMU has a student-to-faculty ratio of 16:1. There is a wide variety of James Madison University notable alumni which including Phoef Sutton, Karen McCullah, Phil Vassar, Charles Haley, Jim Acosta, Lindsay Czarniak, Marcia Angell, and many more talented and successful people.
James Madison University's Paralegal Studies Certificate is designed for working individuals and perfect for those looking to change careers or professionals already working in the field who want to advance their careers. Either an undergraduate degree or the equivalent of 4 years of experience of full-time professional work is required in order to be admitted into the program. The program is delivered in a convenient online format and features live, instructor-led courses twice a week with classroom discussion. Courses include Introduction to Law, Contract Law, Legal Research and Writing, Civil Litigation, and Career Preparation. Students who complete the program will not only have the skills necessary to be employed within the legal field as a paralegal, but the skill set they learn is also useful to other professions such as Office Manager, Patent Clerks, Property Managers, Social Services and more.
7. Duke University
Duke University is a private, research university that can be found in Durham, North Carolina. Duke was established in 1838 and over time it has changed locations and names. The current name of Duke University is due to the school's relationship with the Duke family and to honor them. Washington Duke was one of the school's benefactors, and later his son James B. Duke continued the philanthropy by establishing The Duke Endowment fund in 1924, a $40-million trust fund so that the revenue it generated could be distributed in the Carolinas which included the school. Duke University also has a historic affiliation with the United Methodist Church.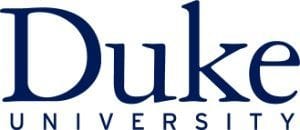 The university consists of 8,693 acres which make up the East Campus, West Campus, Central Campus, Medical Campus, Duke Forest, their golf course which includes Washington Inn and a jogging trail, Duke Gardens, and the Marine Lab in Beaufort, North Carolina. Today, Duke enrolls more than 15,000 students with around 6,500 of those being undergraduate students. Just a few of Duke University's notable alumni and others associated with the institution are former U.S. President Richard Nixon, Elizabeth Dole, Ron Paul, Melinda Gates, Tim Cook, William Styron, Anne Tyler, Annabeth Gish, and Ken Jeong.
The Duke Online Paralegal Specialist Certificate programs are available in 22 legal areas which include Family Law, Bankruptcy Law, Business Law, Criminal Law, Real Estate Law, Federal Tax Law, Workers' Compensation Law, and more. The program is designed for those who have already earned a degree or certificate in paralegal studies or possess an undergraduate degree with three years of work experience as a paralegal. Students can study at their own pace online and are able to complete the program in as little as six months. Each certificate program consists of four courses, three required and one elective course. Exemptions for previously taken courses are not allowed. However, substitutions can be made for students who wish to specialize in more than one area so that they do not have to repeat courses.
8. University of Richmond
The University of Richmond features a 350-acre suburban campus that is located six miles from downtown Richmond, Virginia. It is a private liberal arts school that was established in 1830. Today, over 4,000 students attend the university with the majority being undergraduate students. UR has an impressive 8:1 student-to-faculty with around 16 students per class for undergraduate students. The University of Richmond's notable alumni includes talented and successful people like Leland D. Melvin, Sean Casey, Watkins Moorman Abbitt, Ward Armstrong, Charles Stanley, Bruce Hornsby, Lil Dicky, and more.

The University of Richmond offers a Certificate in Applied Studies (CAS) in Paralegal Studies which is a post-bachelor's credential that can be a help to existing paralegals seeking an opportunity to advance their careers in the field. It can also help students who are preparing to enter the legal sector either by attending law school or a change in careers. The program requires 21 semester hours which are broken into 18 hours of core coursework and the remaining three hours are elective. Upon completion, students will have gained valuable research and writing skills and have learned the fundamental workings of litigation, the judicial system, as well as Constitutional law.
9. Emory University
Emory College was founded in 1836 in Oxford, Georgia, and was named for the Methodist bishop John Emory. In 1915, Emory University obtained a charter to build at its present location after receiving seed money and a land donation from Asa Candler, the founder of the Coca-Cola Company. The university has continued to grow and thrive throughout the years in order to become one of the nation's leading institutions of higher learning. Over time it has received donations from families associated with the Coca-Cola brand including the Woodruffs and the Goizuetas along with the Candlers. Even today, it is considered to be in poor taste to drink other cola brands on campus.

Emory University contains nine schools and each with its own admissions process. More than 15,000 students attend Emory University today, and nearly half of those are graduate students. The talented and successful Emory University notable alumni include Charles Howard Candler Sr., Robert W. Woodruff, Bernice King, Bobby Jones, Leah Ward Sears, Newt Gingrich, Sam Nunn, and many more.
The Paralegal Certificate Program from Emory Continuing Education (ECE) is designed for college graduates who want to gain the skills and in-depth legal knowledge in order to have a successful career in the legal field. With more than a thousand graduates since 2005, it is Georgia's longest-running post-baccalaureate paralegal program. The program has multiple courses totaling over 100 classroom hours, and the instructors are experienced and licensed attorneys. Required courses include Introduction to law, Civil Litigation, Legal Research & Writing, and Contract Law. Students are also required to complete two elective courses with a variety to choose from which include but are not limited to Law Office Technology, Criminal Law, Business Organizations, Administrative Law, Family Law, and Real Estate Law. Students who participate in the program are eligible to participate in the Paralegal Job Search and Career Development Skills course which helps students prepare to start their new career.
10. Boston University
Boston, Massachusetts is home to several fine institutions of higher learning, including Boston University. While the official charter for "Boston University" was granted in 1869, the school traces its roots back to the Newbury Biblical Institute which was established in 1839. The current campus area of Boston University is over 134 acres with 17 schools and colleges. BU offers a variety of more than 250 programs of study and has a current combined undergraduate and graduate enrollment of more than 33,000 students. The university offers a 10:1 student-to-faculty ratio and the average class size is approximately 27 students. While there are a large number of Boston University notable alumni and faculty which include ten Rhodes Scholars, six Marshall Scholars, 48 Sloan Fellows, eight Nobel Laureates, 23 recipients of the Pulitzer Prize, one of the most famous is Alexander Graham Bell who invented the telephone at a Boston University lab during his time as a professor.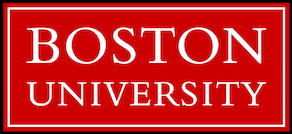 Boston University offers an Online Paralegal Studies Program which is designed for students who already have an undergraduate degree or have had several years of work experience. As an online program, it is important for students to be able to work independently and have access to either a Mac or PC with a high-speed internet connection. Tablets, however, are unable to perform the functions necessary to complete the coursework.
The coursework is set up into seven, two-week-long components which cover the essential knowledge of daily work as a paralegal and important areas of legal work involved in professional duties. Students can also expect to learn the technical tools used in work as a paralegal as well as advanced research and analysis skills as well as the fundamentals of legal writing. Completion of the program prepares students with legal skills used in litigation, real estate law, business law, as well as many other career opportunities for professionals with paralegal skills.
What Degree Does A Paralegal Need?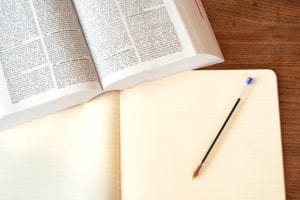 You can get started in your paralegal career with as little as an undergraduate certificate, which is the program that requires the least amount of credits to complete. You can often get your undergraduate certificate in a year or less depending upon the institution. While this may gain entry-level work in the legal field, employers may prefer that those they hire have a degree.
An associate degree in paralegal studies will take students about two years to complete, which will give them more credit hours than the undergraduate certificate as well as a degree in their chosen field. This is a good choice for students who want to get started working in the field as they pursue a higher degree.
Those who have obtained an associate degree can often go on to earn a bachelor's degree in paralegal studies in around two years. Meanwhile, students who are starting college who are pursuing bachelor's degrees will often spend four years earning their degree. Although the field is experiencing growth, having a four-year degree increases your marketability in the legal field. In fact, many employers in today's job market want their future employees to have obtained a bachelor's degree.
A paralegal graduate certificate program can be completed in as little as six months. This is ideal for those seeking advanced knowledge and credentials in the field. It also provides an educational route for people who have already gotten a degree in another area but want to enter into the legal field.
How Long Does it Take to Become a Paralegal?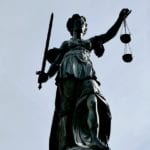 The length of time it would take you to gain a certificate or degree varies between six months to four years depending on your prior education and what degree or certificate you would like to earn. The fastest route would be for those who have already earned their bachelor's degree and is paralegal graduate certificate. This can be earned in as little as six months depending upon the program offered at your institution of choice.
For students who have not yet attended college, as you may have read above, there are three choices:
undergraduate paralegal certificate – about 1 year
associate's degree in paralegal studies – about 2 years
bachelor's degree in paralegal studies – about 4 years
You may be able to get into entry-level positions once you have earned a paralegal certificate. This choice could also be great for those who would like to get some hands-on work experience to be sure it is the right career for them.
Students who want to be more competitive in the job market will likely choose to earn a degree which will take from two to four years, depending on the degree level.
Can Paralegals Work From Home?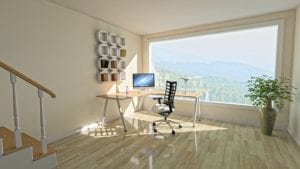 In today's technological age, working from home is becoming more and more prevalent across all kinds of occupations, and paralegals are no exception. In fact, they are often called a "virtual paralegal" when they work from home.
What is a virtual paralegal? Well, simply put, it is a paralegal who works from home through virtual means, such as a computer, internet, and fax, and is usually freelance. Hiring a virtual paralegal may be ideal for smaller firms that may not have the means to employ paralegal help full-time. Hiring a virtual paralegal to do the work can help them save on overhead costs in several ways, such as office space, utilities, and equipment to name a few.
Paralegals are not permitted to offer legal advice or work for individuals, this includes virtual paralegals, so their work is always for an attorney or law firm where an attorney can review the work. Virtual paralegals can do most of the same tasks performed by an in-house paralegal using the benefits of modern technology and their paralegal training.
Is There A Demand For Paralegals?
In short, yes, there is a demand for paralegals, and that demand is growing. According to the Bureau of Labor Statistics, overall job growth in the U.S. is projected to rise 7% between 2016 and 2026. However, the growth for paralegals and legal assistants is expected to be at 15%, more than double what the average growth is.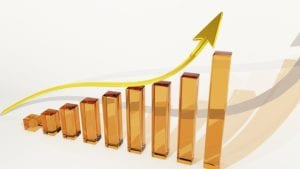 Paralegals have the ability to work in many different areas even though the typical person thinks of a law office setting. Paralegals can be employed in businesses or corporations, work in government organizations, work in real estate, and more. Having knowledge of legal research, writing, and documents; the justice system; and other areas studied by paralegals can allow one to be very versatile with employment opportunities.
As firms are working toward lowering their fees as well as costs, the demand for paralegals will continue to increase. Paralegals may be expected to take on some of the duties which were assigned to legal secretaries in the past as offices strive to become more cost-efficient. Meanwhile, as they try to reduce costs for clients, paralegals may be performing work which was formerly executed by entry-level lawyers.
The ability to perform this range of tasks makes a paralegal a very important part of the law firm, corporation, or organization they work for. It is easy to see why the demand is increasing for those who work as a paralegal.
How Much Do Paralegals Get Paid?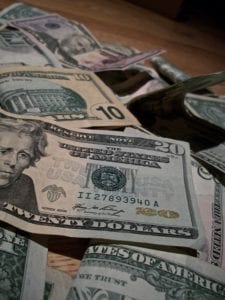 As with most jobs, a paralegal salary will vary depending on several factors such as market saturation or job competition, geographical location, education, prior experience, and length of time of current employment. Another factor that could affect salary is whether you have obtained certification from The National Association of Legal Assistants (NALA), National Federation of Paralegal Associations (NFPA), or a similar entity.
It can also vary as to whether you work in legal services, for businesses, or a government organization. Naturally, entry-level positions will pay less than someone who has been at their current job for a long time and has had a more extensive education.
According to the Bureau of Labor Statistics, in 2017 the average paralegal salary was $50,410 per year or $24.24 per hour. Below, you can take a quick look at what the figures look like comparing lower and higher percentile annual salaries for paralegals across the board.
10th percentile – $31,130
25th percentile – $38,630
50th percentile – $50,410
75th percentile – $64,680
90th percentile – $81,180
Related:
Top 10 ABA-Approved Paralegal Degree Programs
Top 10 Most Affordable Paralegal Degree Programs
School Finder