What is a Litigation Paralegal?
People seek the support of an attorney for their scope of knowledge, skill, and hard work performed on behalf of fighting for the client's interests in a legal case or settlement. On the surface, all credit goes to the attorney, as it should. The attorney has studied and earned one or more degrees, obtained whatever licensure is required to practice in any given state for their chosen area of law plus working hard to establish a practice. What goes on behind the scenes is an almost unfathomable amount of effort that must carry on throughout the litigation process from start to finish. The person or persons assisting the attorney through initiating a case, the discovery process, the trial, post-trial findings, and appeals, if any, is the Litigation Paralegal.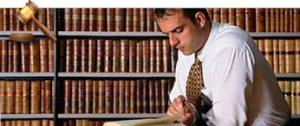 Featured Programs
Is the Paralegal the Same Thing as a Legal Assistant?
Although these two terms tend to be used interchangeably, the distinction must be made as to the separation of duties. The term "legal assistant" is commonly used to refer to a legal secretary and may extend to the paralegal assistant. The litigation paralegal comes to the job with more education and/or work experience to directly assist attorneys in the delivery of legal services that only they may perform. While the paralegal plays an instrumental role in resolving lawsuits, he or she cannot:
Dispense legal advice
Represent clients in a court of law
Sign documents filed with the court
Establish legal fees
Defining the Duties Performed in the Scope of Paralegal Jobs
Documenting the Record
Whether working in a law firm, for the government, in the legal department of a corporation, or in other legal practice environments, documentation is everything. The work product in a personal injury case, a bankruptcy, contract, or corporate law covers all the facts whether in the form of a conversation with clients or witnesses, interviews, phone calls, emails, creating a chronology of facts, interrogatories, deposition notices, and subpoenas. They must draft pleadings, motions, legal briefs, affidavits, memos, perform research, data collection, and all relevant information that must be committed to the official record under the supervision of the attorney. In addition, the paralegal is responsible for maintaining the record in accordance with the expectations and protocols of the court including Bates-stamping, duplication, redaction, indexing cases, and appellate documents. They will also be required to calendar filing deadlines and hearing dates and file documents with federal and state courts.
Discovery and Pre-Trial
Handling document production requires intensive focus on organizing, reviewing, and analyzing documents for production including medical records, scientific discovery, and e-discovery. Research may span newspapers, periodicals, libraries, trade associations, media outlets, or authorities, such as police and fire departments.
Litigation
Litigation paralegals do everything to support the trial process including preparing and handling exhibits, assisting in preparing witnesses and voir dire in jury selection, taking notes before and during the trial, and managing trial documents. In addition to acting as a liaison between internal contacts and external agencies or sources, they serve as same between attorneys and in-house staff. They coordinate and help set up the trial logistics, observe the jury, take notes and mark documents as they are identified by counsel in the process of the trial as well as order transcripts from reporting services. They create, bind and distribute file copies as well as oversee fulfillment of requests to supply outside counsel or other sources with transcripts or courtesy copies.
Post-Trial, Appeal and Disposal
When a case goes to settlement, there is the preparation needed including the information and data that are required to support the terms of the settlement. This includes producing the settlement brochures, drafting the settlement agreements and releases, producing distribution statements and negotiation checklists.In the event of appeal, there is yet more documentation and organizing with regard to identifying the areas that support the appeal or a joint appendix, assisting in researching and drafting appellate documents, filing with the courts and indexing cases for a table of authorities. If there is need for post-trial interviews with the jury, the litigation paralegal will conduct them. After all is said and done, the litigation paralegal is the one to review and prepare material either for storage or disposal once the case has been closed.
Education Requirements for Paralegal Jobs
As recently as 2010, there was not a mandatory requirement for paralegals to be certified despite the fact that states were considering this. Organizations such as the National Association of Legal Assistants (NALA) and the American Alliance of Paralegals (AAP) have offered voluntary certification. Certification is the path that means the smallest time commitment. Where associate and bachelor's degree programs provide core education requirements in the basics, such as English, Math, Science and Social Studies in addition to the pertinent paralegal work, there is no universal requirement at this time for paralegal jobs.
ABA Approved Programs
The American Bar Association (ABA) approves of the educational programs available to students pursuing paralegal education, however, there are only about 25 percent of the degree programs available that are ABA approved. The pertinent courses or work experience cover law and ethics, legal writing, legal research, personal injury, business and family law and intellectual property. There is high-importance placed on the skills of written and verbal communications. The direction that certification represents is the intent to continue education typically associated with renewing the credentials. This is what most distance learning and auto-didactic education has resulted in for employers to gain a sense of commitment from the prospective employee.
School Finder
Good Prospects for the Self-Starters
Some employers are prepared to provide on-the-job training for new hires out of college holding a bachelor's degree without benefit of legal experience. Certificate programs provide extensive paralegal training for candidates who hold a degree, and there are courses that take just a few months to complete. Internships offer the opportunity to become immersed in the practical application of the law whether in a corporate legal department, as a legal aid in an organization or for a government agency. Still, in other cases, if an individual has a background in a career that lends itself to their area of law, they may be willing to accept a candidate without a degree or a certificate.
Job Outlook
There is an ever-increasing range of opportunities for paralegal jobs given the need for litigators these days. Aside from areas of law already cited, there is a growing need for paralegals in real estate, employee benefits and immigration law. Corporate paralegals are instrumental in preparing employee contracts, stock-option plans, shareholder agreements and the company's annual financial reports. Given the government regulations that continue to grow, there is increasing need to ensure companies are aware of the legal requirements with which they must comply.
Statistics Look Good for the Future
The United States Bureau of Labor Statistics (BLS) projects a growth rate as high as 28 percent extending into 2018. When considering the specialized areas of medical malpractice, product liability, bankruptcy and community legal service programs, there is a strong demand expected.
As of 2012, the median pay was determined to be $46,990 per year, which equates to $22.59 per hour. This range assumes an Associate's degree without any experience in the related occupation. The demand for strong computer and database management skills is taking precedence as technology continues to rule the day.
Overall, the litigation paralegal is the perfect match for the hit-the-ground-running type of personality. It remains a position that places intense demands on the individual working and is typically a full-time position. For the detail-oriented, self-starter who appreciates being able to wear many hats, Litigation Paralegal is a fruitful pursuit.
Related:
Back to Can You Believe it's Legal?
Top 12 Paralegal Degree Specializations
Top 25 Best Value Online Paralegal Certificates
Top Online Bachelor's in Paralegal Degree Programs
Top 25 Best Online Master's in Legal Studies
School Finder