In almost any office, people in the know will admit it is most often the secretary who really keeps things running smoothly day in and day out. This is especially true in the offices of most attorneys, where legal secretaries use their combination of office skills and legal knowledge to ensure the necessary work gets completed each day. For those who have excellent skills in typing, filing, and dealing with people of all ages and backgrounds and have a strong interest in the legal field, becoming a legal secretary can be a great career choice.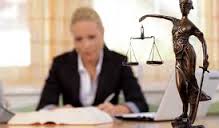 Featured Programs
What are the Qualifications for a Legal Secretary?
To become a legal secretary, most lawyers require a person who possesses a minimum of a high school diploma and some prior experience as a secretary. Some attorneys offer on-the-job training, but most prefer someone with a knowledge of legal terminology and certain aspects of law such as contracts or wills. However, as the legal field becomes more complex, most legal secretary jobs are requiring various forms of college-level education.
Does a Legal Secretary Need an Associates Degree?
According to the U.S. Bureau of Labor Statistics, the majority of legal secretary jobs require an Associate degree to be considered for employment. These degrees, which can be earned through community colleges, technical schools or even home-study programs, allow a person to complete a training program within two years, though some schools offer accelerated programs that can be completed within 18 months. One of the best home-study programs available is offered through the University of Phoenix, which has become a very popular option for those wanting the convenience of training at home for a career. Rated as one of the nation's Best Online Schools by U.S. News and World Report, the school offers training by faculty who are former lawyers or paralegals, a wide variety of classes in many different areas of law and can even help students arrange internships in their local area if desired. More information about this program can be found at www.phoenix.edu.
What Classes Do Legal Secretaries Take?
Students pursuing degrees in Legal Office Administration take a variety of general education and specialized legal classes. General education classes in English, Psychology, Math and Public Speaking are part of the curriculum, as are legal classes in Legal Terminology, Legal Office Procedures, Legal Contracts, and more. Students often have the chance to take electives in many other areas such as criminal law, real estate law, or family law.
School Finder
Do Legal Secretaries Need Legal Certification?
Many legal secretaries find they can obtain better career advancement if they gain specialized certifications offered by various organizations. These certifications allow legal secretaries to not only perform better in their jobs but also can lay the groundwork for future advancement into paralegal jobs or even assist those secretaries who have aspirations for law school. To be eligible for most certifications, secretaries must have a combination of prior education and experience. The two most common certifications are the Accredited Legal Professional, which is offered by the National Association of Legal Secretaries, and the Certified Legal Secretary Specialist offered by Legal Secretaries International. Both require a minimum of one year of experience as a legal secretary in order to sit for the exam, with the Certified Legal Secretary Specialist preferring five years of experience. Areas covered in the certification exams include criminal law, civil suits and litigation, business law, family law, contract law, probate law and other specialties.
What Type of Salaries Do Legal Secretaries Make?
According to the U.S. Bureau of Labor Statistics, salaries for legal secretaries average just over $45,000 annually. Entry-level jobs pay an average of $25,000 per year, while secretaries with ten or more years of experience can average over $60,000 annually. As more law firms are turning to support personnel to provide additional services, many legal secretaries are also performing duties often done by legal assistants or paralegals. Therefore, it will be important for legal secretaries to take advantage of continuing education opportunities offered through colleges and universities, professional organizations and law firms themselves. As with most jobs, prior experience, advanced educational levels and excellent computer skills can result in higher salaries. Most legal secretary jobs are full-time, though part-time and temporary work can also be found. Salaries tend to be higher in larger cities and metropolitan areas than in rural areas, and benefits such as medical insurance, retirement benefits, paid vacations and paid sick leave are also usually available.
A Typical Day for a Legal Secretary
As many legal secretaries are doing tasks found very often in paralegal jobs, a typical day can include a wide variety of tasks. Some days may be spent entirely in an office typing, filing, answering phones and assisting with various clients. Other days may be spent in law libraries gathering information to assist with case preparation or assisting a lawyer in court, taking notes and keeping track of important paperwork. Most workdays are usually 9-5, but evening and weekend work may be required if helping to prepare for an important case. Some of the most common everyday tasks performed by legal secretaries are:
Writing reports
Draft correspondence to clients and others
Schedule interviews and meetings with clients, witnesses and others
Organize and file documents
Within larger law firms, legal secretaries may spend much of their time focusing on specific tasks such as report writing or filing documents, while in smaller firms secretaries are expected to do a wider range of tasks.
With the legal field continuing to expand into unchartered waters such as online legal matters and intellectual property rights, legal secretaries will have many opportunities to put their skills to the test each workday. Those secretaries who are able to quickly learn new skills will fare best when it comes to career advancement and salary increases since they will be seen as invaluable members of a firm's legal team. Possessing a combination of excellent interpersonal skills, organizational skills and investigative ability can make legal secretaries very important members of any legal firm, allowing them to not only perform basic administrative duties but also assist with matters related to upcoming trials and other litigation.
Related:
Back to Can You Believe it's Legal?
Top 12 Paralegal Degree Specializations
Top 25 Best Value Online Paralegal Certificates
Top Online Bachelor's in Paralegal Degree Programs
Top 25 Best Online Master's in Legal Studies
School Finder